Once again we're hearing certain parties around Prince Harry are NOT happy with his choice in bride.
But what is it about Meghan Markle that incenses some traditional Brits so?
Author Angela Levin, who wrote the book on Prince Harry — literally, she's written more than one biography on the Duke of Sussex — gave her take during a TV special over the weekend.
When the subject of Meghan's unpopularity came up during CBS' Meghan and Harry Plus One, Levin theorized:
"I think she's not popular in a lot of circles often because they adore Harry and they seem to think that she's running the show."
By "a lot of circles" around Harry does she mean the old guard conservative sexist ones? Men who think women should be subordinate to their husbands? Those kinds of circles?
Because from where we're sitting the marriage looks like a pretty even partnership between two people who care about the same things — like education and equality.
Of course, it's a little late for Meghan haters anyway. Just over a year too late in fact. On Sunday the couple celebrated their one year (Royal) wedding anniversary.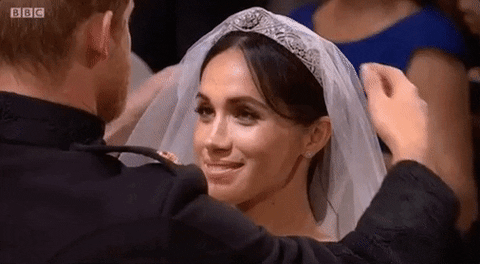 Not only are they married — she's now the mother of his child!
LOLz, so we guess those circles upset about Harry not running the show are really going to have problems with the new boss: baby Archie!
Speaking of the little one, he has one fewer caretaker, sadly.
The new parents lost an "indispensable" member of their baby team a few days ago when Meghan's mother, Doria Ragland, left her grandbaby to return to the United States.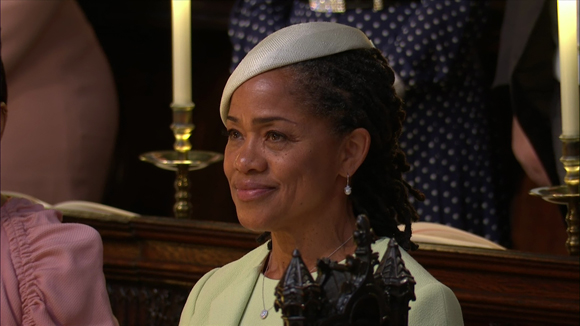 It's unclear when she left, but Archie's grandmother was seen walking her dogs near her Los Angeles home on Tuesday.
Doria had been staying at Frogmore Cottage since mid to late April when Meghan was about to pop.
She was even mentioned in the official birth announcement, which stated:
"The Duchess's mother, Doria Ragland, who is overjoyed by the arrival of her first grandchild, is with their Royal Highnesses at Frogmore Cottage."
According to Royal expert Katie Nicholl, with the "scaled down team" at Frogmore during Archie's first days Doria had been a blessing.
Nicholl told Grazia magazine:
"They don't yet have a nanny or a team of staff and there's no chef. Doria has been helping out, she has been indispensable."
As big a help as she sounds, we can't imagine the proud grandma would have left if Meghan and Harry didn't have things well in hand.
Though we also have to wonder how long she'll be able to stay away from that sweet baby!
Source: Read Full Article