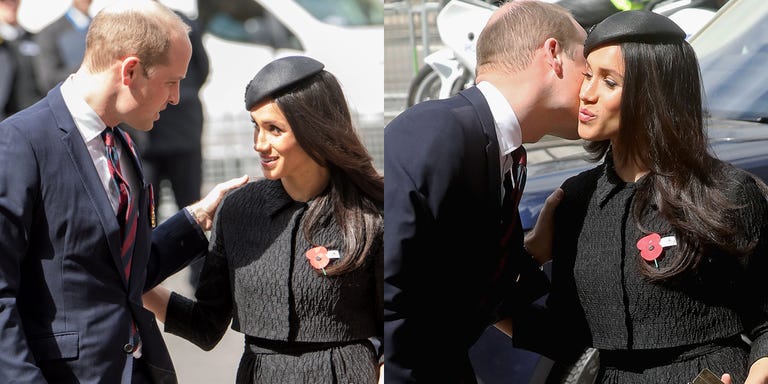 Royal fans have fawned over Meghan Markle's budding friendship with Kate Middleton, but what about her relationship with Prince William?
The bride-to-be and her future brother-in-law showed a sign of their good rapport when they warmly greeted each other today at the Anzac Day commemoration service at Westminster Abbey. The two shared an embrace and kiss on the cheek while saying hello before heading into the ceremony.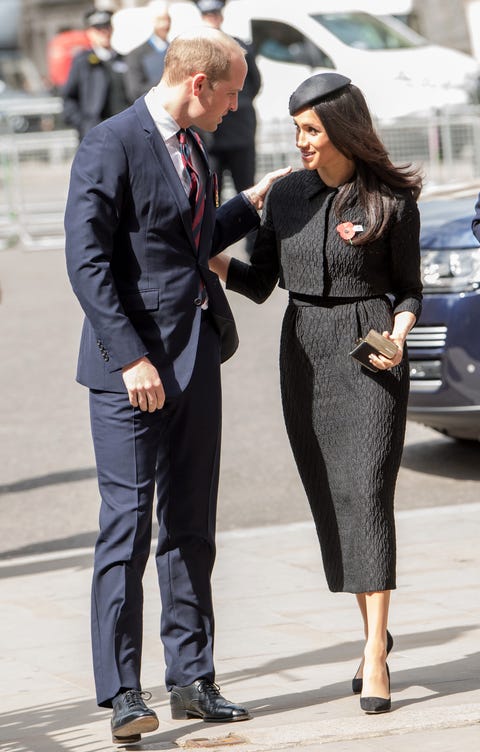 The brief but candid interaction marks a rare sweet moment between Markle and another member of the royal family, aside from her fiancé Prince Harry. We haven't seen an encounter like this between her and Middleton yet, but we do know they bond over fashion advice and home-cooked meals at Kensington Palace.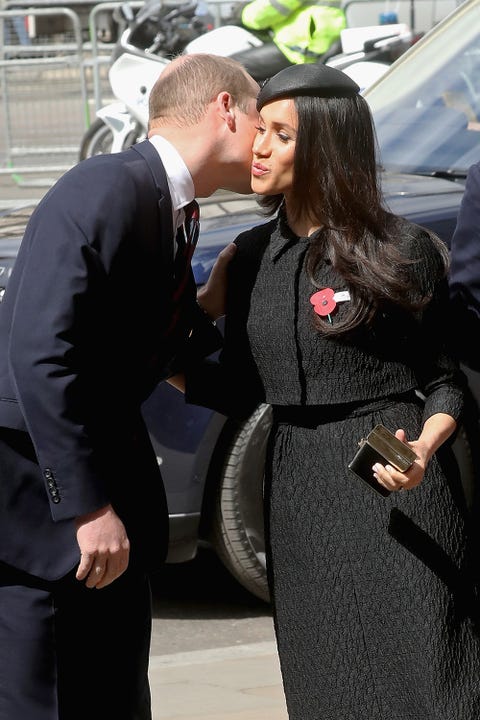 The Duke of Cambridge, who just welcomed a son with the Duchess on Monday, arrived to today's service sans Middleton. She was back home resting with their newborn. Though Meghan and Harry attended a memorial service hours after the baby's birth, they and other members of the royal family were the first to hear the news. Sources told BAZAAR.com that the happy parents purposely pushed off the public birth announcement so they had time to personally notify their families about their new addition. We can't wait to see photos of Markle bonding with the little one next.
Prince William expressed his joy over Markle joining the royal family back in November, following the palace's official announcement of her and Harry's engagement. "We're very excited and delighted for them both, and wish them all the happiness in this very exciting time," he said.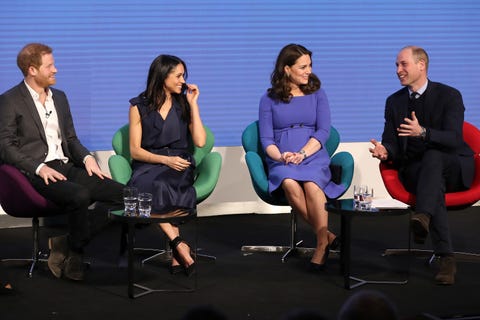 He's also pleased to welcome his future in-law to the professional, working side of the royal family. "I am particularly happy to be at our first Royal Foundation event with Meghan," he said at his first public engagement with Markle in February.
Last year, we discovered insight to Kate and Harry's brother-sister relationship in the prince's interview with Newsweek. Apparently, "Kate helped fill some of that gap" left behind by Princess Diana's death. "When she and William got engaged, Harry called her the big sister he never had. He often pops into their apartment at Kensington Palace, where she cooks him a meal—roast chicken is reportedly a particular favorite," the feature reads.
We only hope Meghan and Willam's relationship blossoms in the same way.
Source: Read Full Article