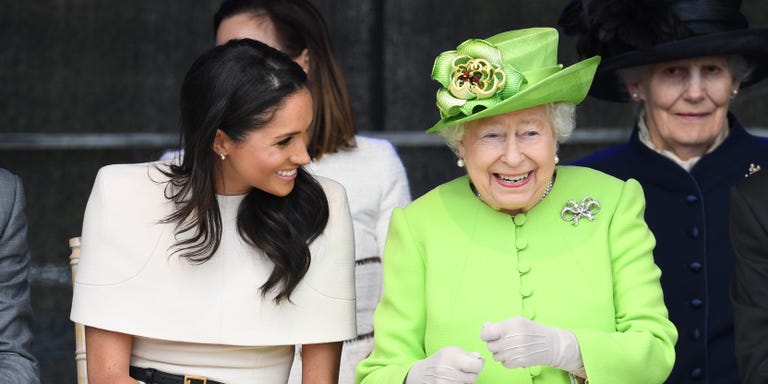 Meghan Markle has been attending royal events with Queen Elizabeth on Thursday, and it's clear that the pair have had plenty of bonding time together, and are now extremely close.
Traveling without her husband Prince Harry, the Duchess of Sussex was privileged to ride overnight on the royal train alongside the monarch. The Queen and the Duchess arrived at Runcorn station this morning, and then journeyed by car to the opening of Mersey Gateway Bridge. And, once there, the pair shared a very special moment together.
Sitting next to one another onstage amid the celebration, Meghan and Queen Elizabeth looked extremely comfortable in each other's company. In fact, the Queen burst out laughing at one point, as Meghan leaned over and seemed to whisper something to her: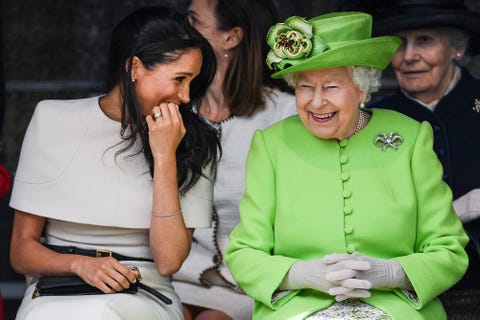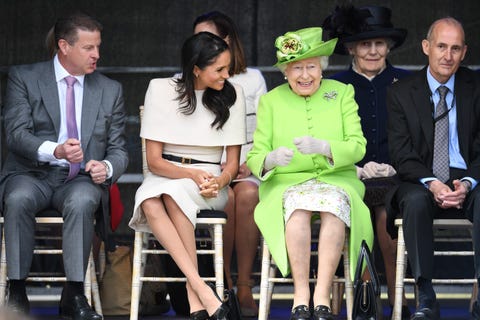 In fact, the iconic duo looked super happy to be spending the day together, and both were smiling throughout the event: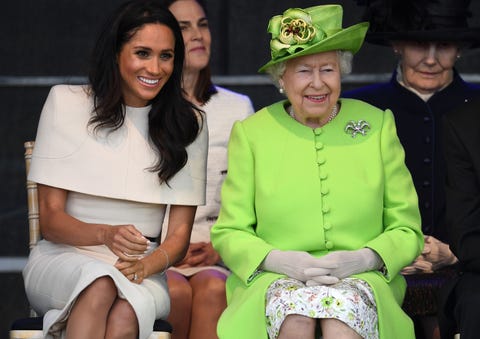 The Duchess of Sussex was also lucky enough to be invited on board the Queen's private royal train as the pair journeyed to Cheshire for their busy day of official events. According to reports, even Kate Middleton and Prince Harry haven't had the opportunity to ride on the royal train yet, so Meghan is obviously held in high regard by the Queen already.
Meghan's first royal trip without her husband Prince Harry involves several important engagements alongside the Queen—the opening of the Mersey Gateway Bridge in Cheshire, opening the Storyhouse Theater in Chester, where Meghan will meet with young performers, and attending a lunch at the Chester Town Hall.
Source: Read Full Article