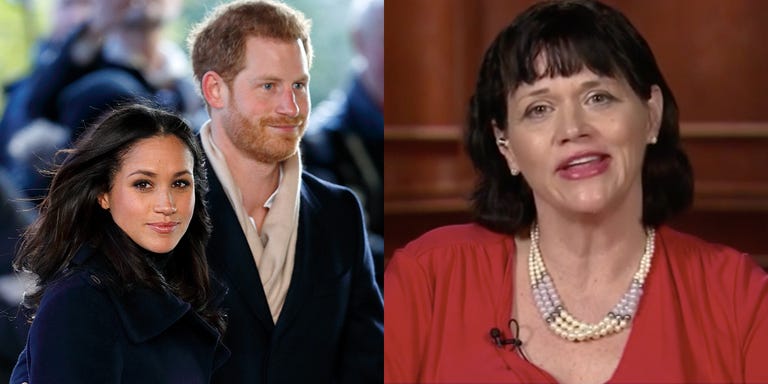 Meghan Markle's half-sister, Samantha Markle, is taking responsibility for the paparazzi photos their father reportedly staged to show his preparations for the royal wedding.
Over the weekend, it was reported that Thomas Markle, Meghan and Samantha's father, allegedly posed for paparazzi pictures showing how he's getting ready for the nuptials, including reading up about Great Britain in a coffee shop, surfing the web for pictures of Meghan and Prince Harry, and getting a suit tailored.
Samantha Markle revealed today that the staged photos were her idea. She came forward during her guest appearance on British talk show Loose Women.
"I have to say I am entirely the culprit. I said, 'You have to show the world you're getting in shape.' It was my suggestion. I don't believe he was paid and if he was it was a pittance. I can understand it's awkward for Kensington Palace," she explained.
Daily Mail previously reported that Thomas Markle would've gotten paid "up to £100,000" (about $136,000) for working with photographers, but Samantha clarified on Twitter, "It wasn't for money."
Daily Mail had obtained footage of Markle arriving at an internet cafe in Mexico, where he now lives, reportedly with photographer Jeff Rayner of the LA-based celebrity photo service, Coleman-Rayner.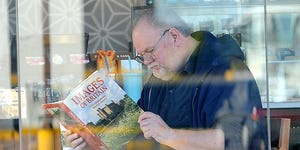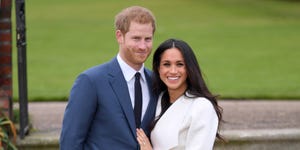 It was also claimed that the "tailor" in the photo where Markle is getting measurements for his suit was actually an assistant from a party goods store nearby.
The faux tailor told Daily Mail: "It was really strange. This big American guy got the measuring tape out of his pocket and he was saying things in English. I don't speak good English but I understood what he wanted me to do. The photographer he was with stepped back to the street and started taking pictures."
That photo of Markle reading the Images of Britain book was also reportedly staged. A barista at the coffee shop told the Mail that Markle arrived with a photographer.
Meghan's dad is confirmed to walk her down the aisle at the wedding this Saturday. He's expected to arrive in London this week to meet the royal family, including the Queen, Prince Charles, Prince William and Kate Middleton. The bride's mother, Doria Ragland, already landed last week.
Source: Read Full Article