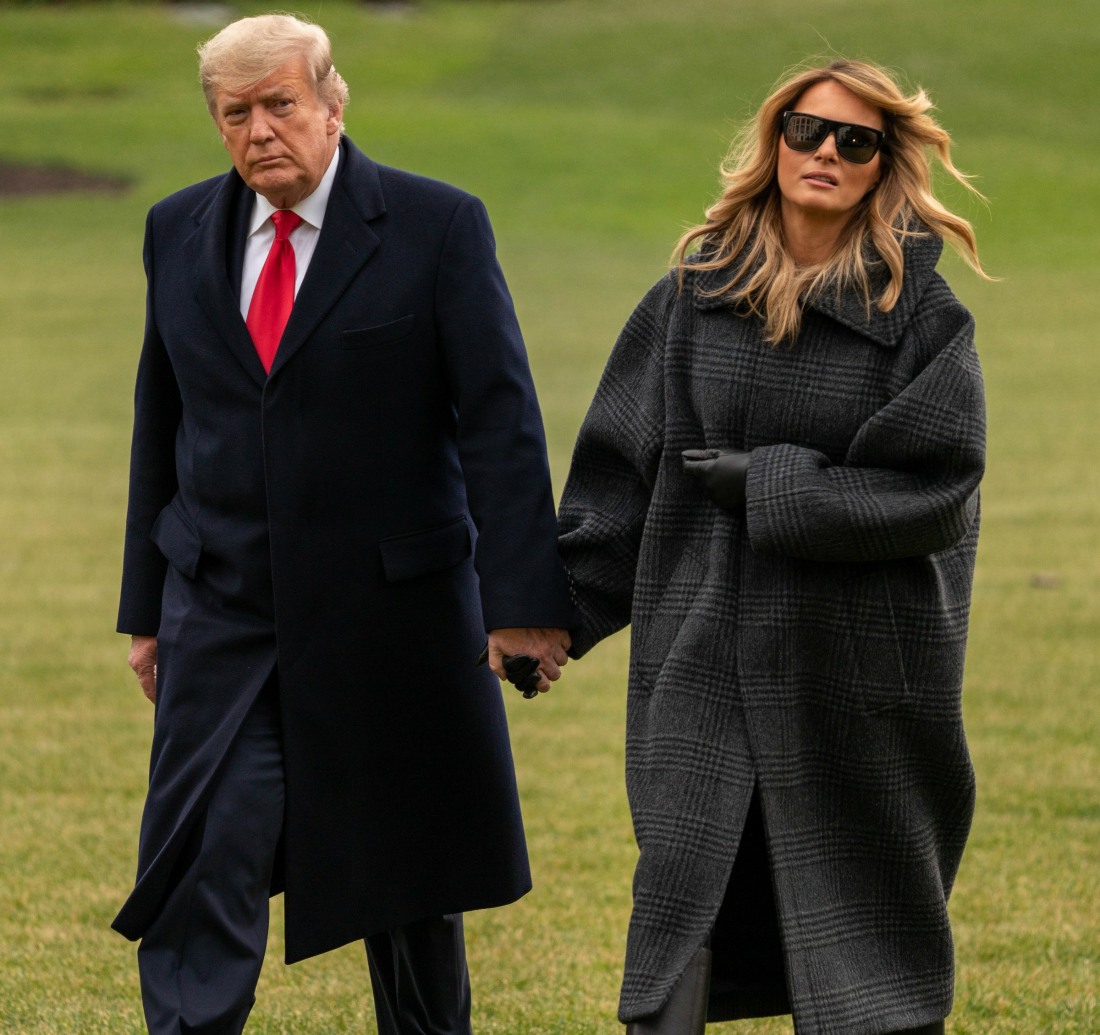 The general rule is that no matter what, the outgoing president invites the incoming president to the White House at least one time during the transition. Usually there's a photo-op, perhaps a working lunch, and a private discussion of what happened during the campaign and what moves will be made going forward. There's also an unwritten transition protocol that the outgoing FLOTUS will invite her successor to the White House, show her the East Wing space and perhaps the residence and maybe even introduce some of the WH residence staff. Obviously, Donald Trump is too much of a suckbaby loser to show one iota of grace in defeat. But did you know that Melania Trump is also too lazy, too stupid and too cruel to even extend the barest of curtesies to Dr. Jill Biden? It's true. This CNN piece on Melania's last days was a whole f–king journey. Some highlights:
Until Donald Trump tweeted that he wasn't going to the inauguration, Mel didn't know: Until that tweet, the White House staffer said, Melania Trump was not 100% sure she would be going to Biden's inauguration, or wouldn't be. "It's not the first time she has learned what he was doing because he tweeted it before he told her," said the source, who downplayed the significance of the first lady being delivered news about what is ostensibly her schedule too, based on Trump's mood that particular day. The staffer, like many, was clear that the event with the tweet did not solicit their sympathy for the first lady. "She's part of this. She can be silent, but she's part of this," the source said.

She still isn't doing a damn thing: The outgoing first lady hasn't done anything of significance as the weeks of her tenure come to a close. She hasn't established an office for continuing her platform in the post-White House years, according to a source familiar with her activities. Nor has she helped with the onboarding of incoming first lady Jill Biden — with whom she has still not made contact, the source said. The only thing Trump has done, besides pack the White House, work on photo albums of her time as first lady and oversee photo shoots of a rug and decorative items, is make a convoluted statement about the events of last Wednesday, five days after they occurred.

Melania is aligned with her husband on most things: "She understands her husband and what he stands for, and it simply does not bother her," said [FLOTUS historian] Brower. "She is not a victim and she will not leave the White House apologizing for her husband's behavior."

Mel has been packing up since Donald's loss in November: The first lady is now more than halfway done with the job of shipping belongings either to Mar-a-Lago or to storage, having bit-by-bit overseen the moveout for weeks. The residence staff has had to help with the semi-clandestine operation, facilitating packing logistics without raising the ire of the President, who truly believed he would be staying put. "(Melania Trump) is not sad to be leaving," said one White House official with knowledge of Trump's mood.

She couldn't even be bothered to invite the Bidens to stay at Blair House: On Wednesday, an announcement was made that Blair House, the historic official guest house of the White House where several Presidents (including Trump) have stayed overnight before their swearing-in, would welcome Biden to stay as well. CNN has previously reported Biden, without an invitation yet extended to him by the President and first lady for Blair House, intended to stay at a hotel on Inauguration eve. But the invitation was not sent at Melania Trump's insistence. "She had nothing to do with it," said the staffer. The invitation may have read "White House," but it was issued via the State Department, whose Office of the Chief of Protocol oversees Blair House's management.
[From CNN]
So, in the end, Melania's Be Best initiative is a lot like the Duchess of Cambridge's Early Years initiative – just busy work to fluff up her image temporarily, with zero long term plans or goals or structure. There's more than just laziness at play here – there's the casual cruelty, the lack of empathy, the self-centeredness that belies the Trumps' dual sociopathy. And to be clear, I doubt Dr. Biden is at all concerned with Mel's lack of engagement or downright rudeness. Dr. Biden knows the White House, she spent eight years as the wife of a vice president. But we can be mad on Dr. Biden's behalf, because Jill deserves the world. Melania is gutter trash.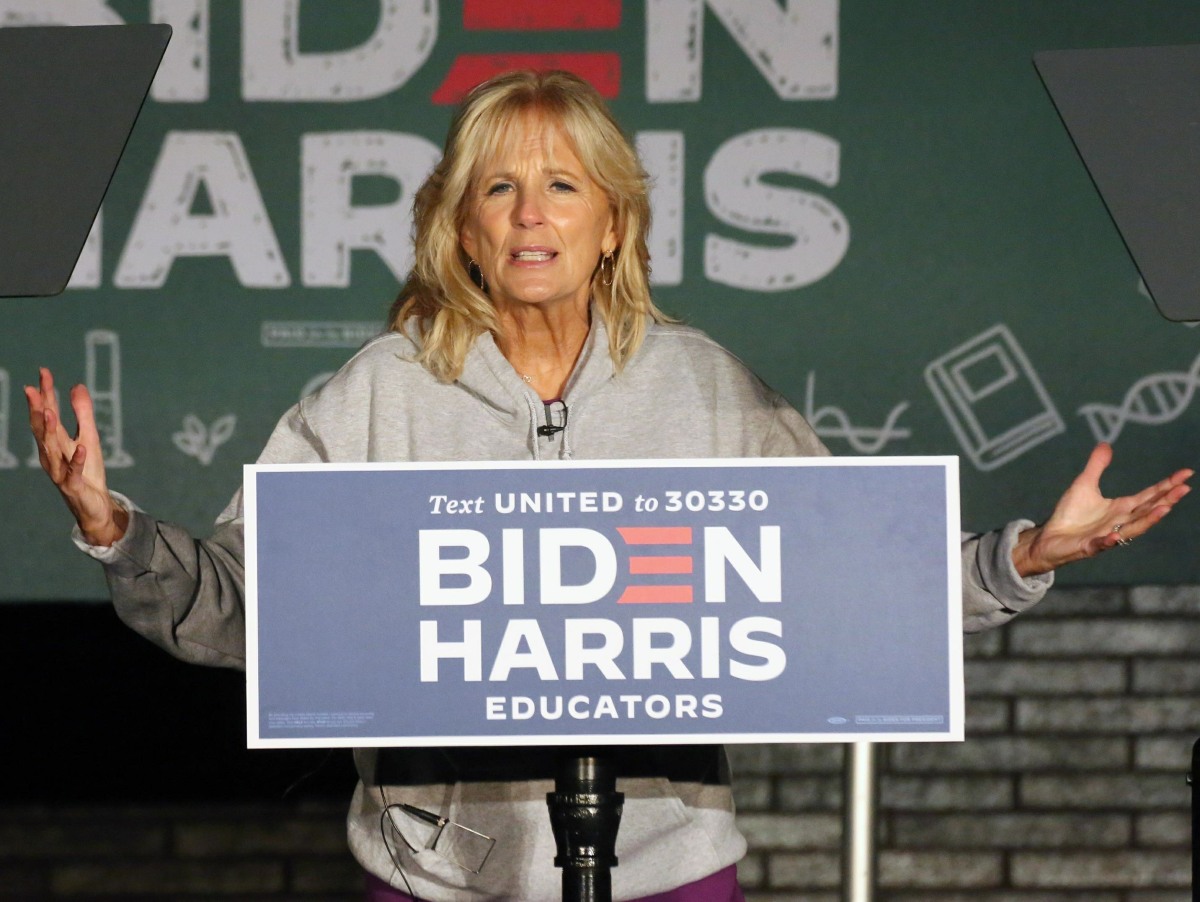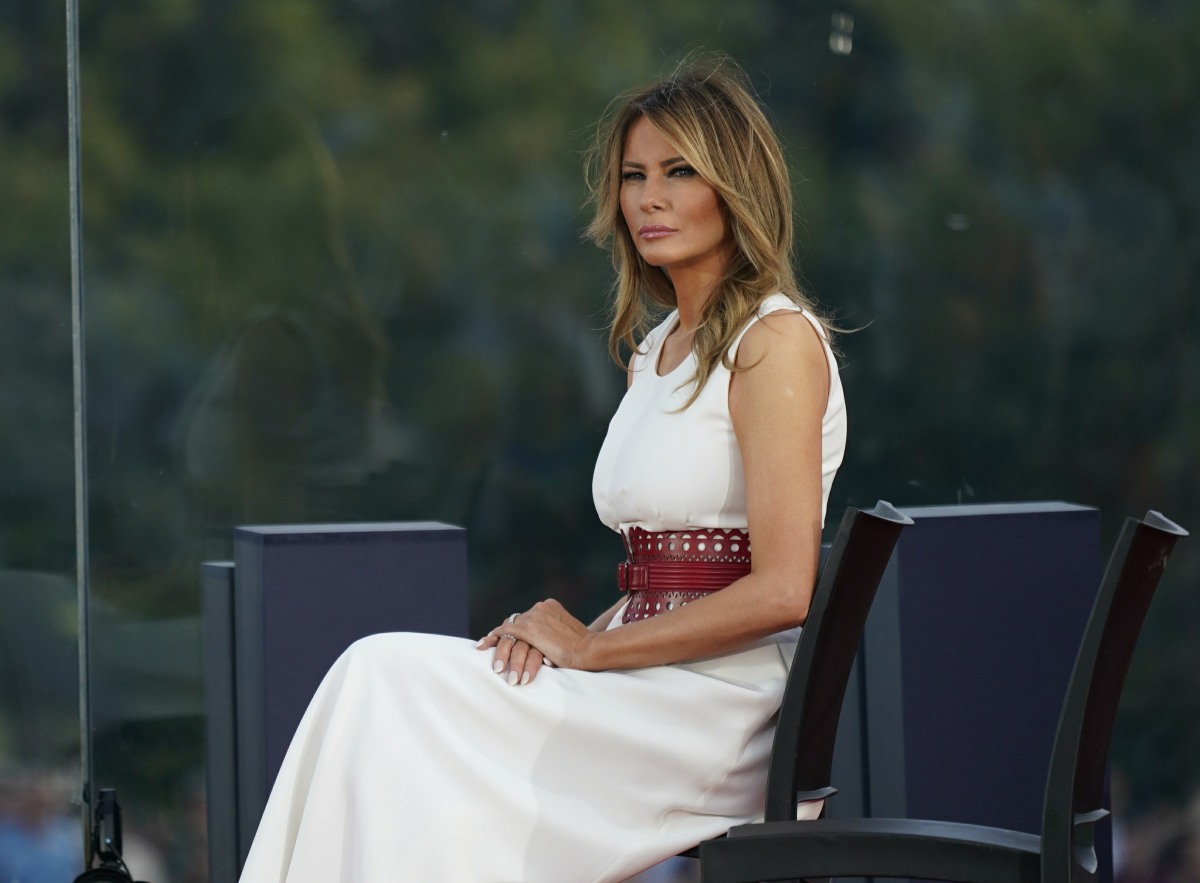 Photos courtesy of Avalon Red, Backgrid.
Source: Read Full Article