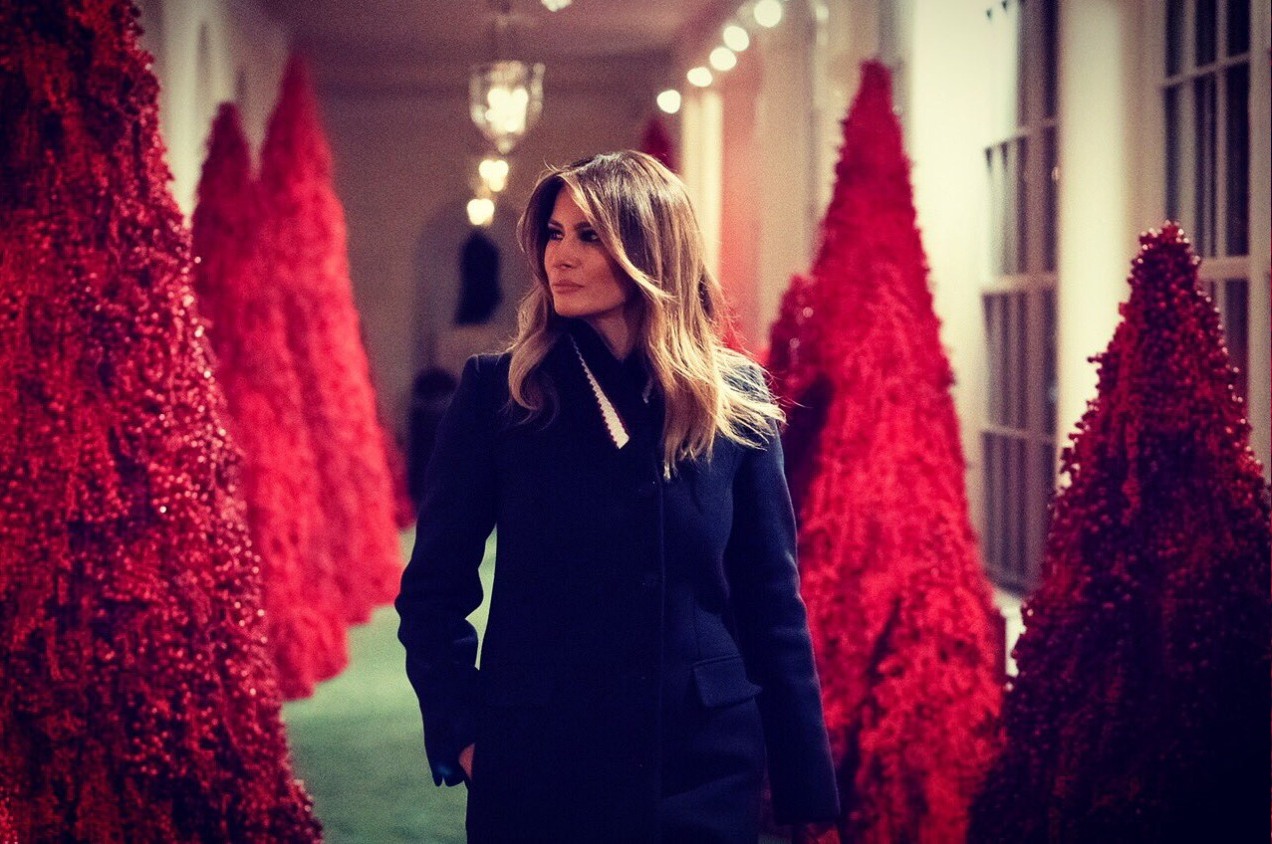 Melania Trump was a terrible First Lady, without a doubt. One would struggle to even come up with a list of three real accomplishments she had as FLOTUS. The one thing I give her credit for wasn't even HER thing, I just give her credit for not ripping out Michelle Obama's vegetable garden (Mel could have ripped it out, but didn't). Be Best was just some idiotic busy work. Her one solo tour was just Melania on a taxpayer-funded Out of Africa-themed photoshoot. She could barely string together two sentences in her speeches.
Perhaps the only thing Melania did as FLOTUS which gave anyone any joy was her inability to decorate the White House appropriately for Christmas. We found later why that was – because she's doesn't give a f–k about Christmas, or Christmas decorations. 2017 was the stark, white-and-grey, bare-branches Christmas. 2018 was the Blood Trees of Doom Christmas. 2019 was the all-White (Power) decor. So what will this year's Christmas decoration style be?
First Lady Melania Trump will decorate the White House for Christmas one final time next month. Following her husband's election loss, Christmas 2020 will be the last holiday for which Mrs. Trump, 50, will be in charge of decorating the "People's House" in Washington, D.C. The typically cheerful holiday preparation comes at a tumultuous moment for both the president and first lady. President Donald Trump, 74, is refusing to concede to his election loss to President-elect Joe Biden, while Mrs. Trump will be taking on the holiday decoration after secretly recorded tapes highlighted the first lady's disdain for such duties last month.

Stephanie Winston Wolkoff, Mrs. Trump's longtime friend and her former White House aide, shared the secret audio tapes with CNN last month while promoting her tell-all book, Melania & Me. In the tapes, Mrs. Trump was dismissive of the traditional first lady role.

"I'm working … my a– off on the Christmas stuff, that you know, who gives a f— about the Christmas stuff and decorations?" Mrs. Trump is heard saying in the tapes. "But I need to do it, right?"

A spokesperson for Mrs. Trump tells PEOPLE the first lady is "looking forward to once again opening the People's House for Christmas" next month.

"It is an annual tradition that she has enjoyed designing since June," Stephanie Grisham, the first lady's press secretary and chief of staff, says. "The decor will be showcased and celebrated across the country in December."

Mrs. Trump will be going forward with the annual tradition in the wake of her husband's election loss.
[From People]
I mean, they're making it sound like Melania had a choice? She didn't have a choice, nor did she really "design" this year's Christmas theme. Her office has handled all of it and Mel will just pose for photos. For one last time. But yeah, it's not like Mel could say "since my husband lost, Christmas is cancelled!" You know she wants to though.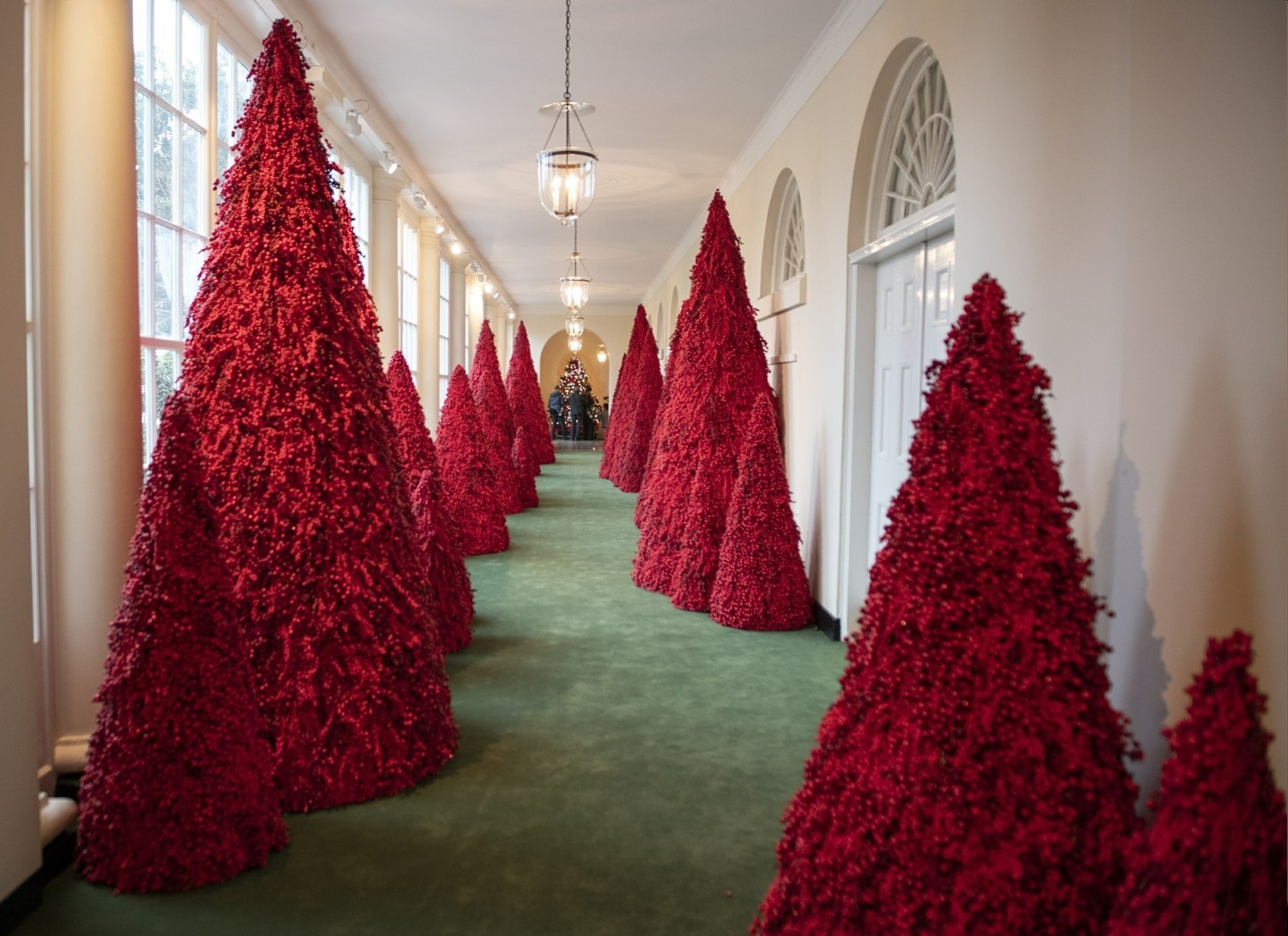 Embed from Getty Images
Embed from Getty Images
Photos courtesy of Getty, Backgrid, White House.
Source: Read Full Article