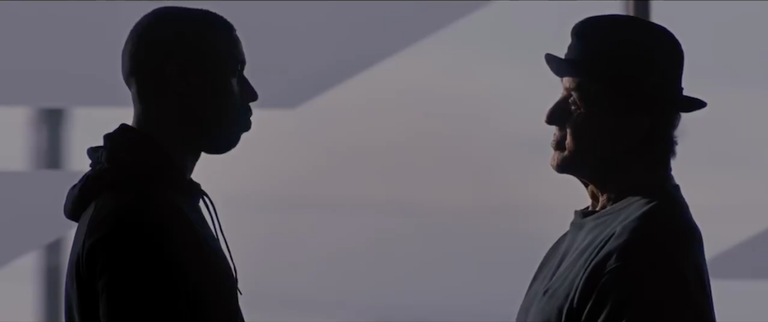 Protect your retainers at all costs, because Michael B. Jordan is back in the ring for Creed II.
The actor just shared our first look at the epic Rocky sequel, and boy, are we hyped.
Finally it's here!! New trailer for CREED II ???? In theaters november 21st!! @creedmovie #Creed2 pic.twitter.com/i1U0dg3Jwq
Interestingly enough, the two-minute trailer offers very little of MMA fighter Florian "Big Nasty" Munteanu, who is playing Ivan Drago's son, Vitor Drago. (Not to mention the original Russian brute himself, Dolph Lundgren, who is confirmed to return.)
But there is plenty of Jordan as Adonis Creed, who is still reckoning with being the son of a man who quite literally died in the ring. Jordan rocketed from uber-talented cult favorite to mega-star earlier this year with Black Panther, for which the 31-year-old bulked up well past ring shape to portray the villain Killmonger. (Want to do the same? Here is the actor's Marvel movie workout.)
And, of course, Sylvester Stallone is back as the Italian Stallone himself, Rocky Balboa.
"In the ring you got rules. Outside, you got nothing," Stallone tells Jordan in the trailer.
Here's the official synopsis for Creed II:
All of Stallone's insane preparation looks like it was worth it. Consider us hyped.
What do you think?
Source: Read Full Article