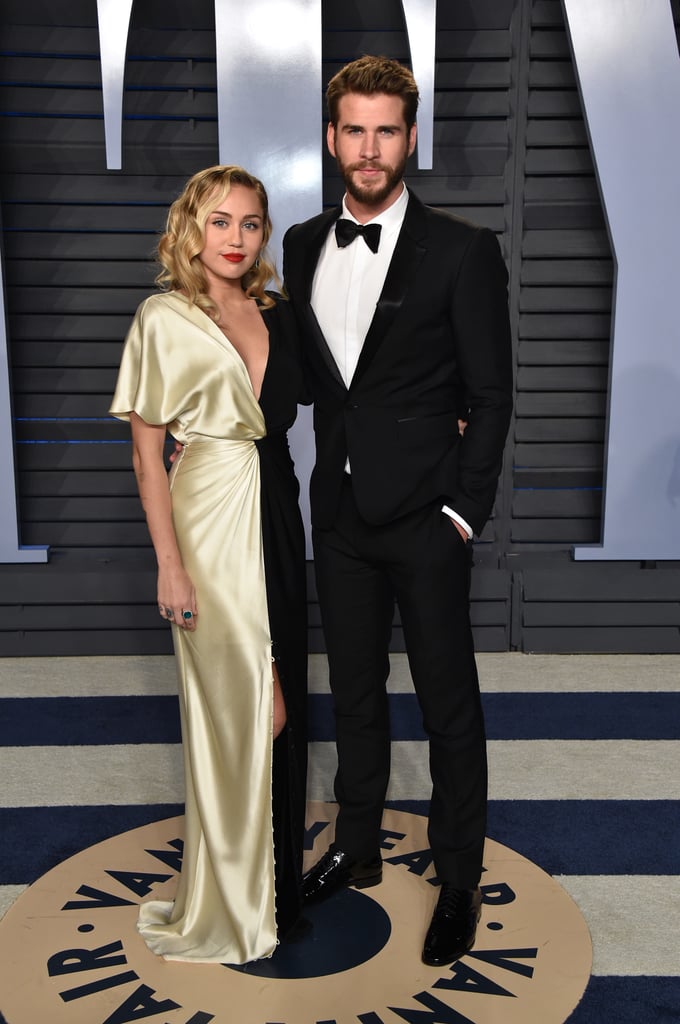 Miley Cyrus and Liam Hemsworth have been through ups and downs throughout the years, but it seems as though they're in a great place right now. On Dec. 12, the 26-year-old "Nothing Breaks Like a Heart" singer stopped by The Howard Stern Show and chatted about the current status of her relationship with the Australian hunk.
When asked whether Liam was her fiancé, Miley responded, "Yeah, kind of-ish. My partner — I call him my survival partner now. And he thinks it's not romantic, but I learned that is why you pair up with someone, for survival." The two have certainly depended on each other for support, especially recently when they lost their Malibu home in the 2018 Woolsey Fire.
Miley also explained how Liam was able to save their animals from the fire. "He was so incredible," she said. "He got all the animals out in his truck. He put two pigs in crates, which I tell you is so hard. I said, 'How did you get them out?' And he said the only thing he could do was get a really powerful hose and spray them in the a**. So he just chased the pigs into a crate, which was genius." And to show her appreciation, Miley said she gave Liam "a lot of action" for his heroic deed.
The duo first met on the set of 2007's The Last Song and began dating. Eventually, they had planned on getting married, but called off their engagement in 2013. Two years later, they got back together and have remained a couple ever since. They even recently shut down rumors of them splitting up with a hilarious video.
You have to have a lot of faith and trust in someone to call them your "survival partner." So, yeah, it sounds like they're going pretty strong. See some of their sweetest photos from this year ahead before checking out even more of their cutest pictures over the years.
Source: Read Full Article