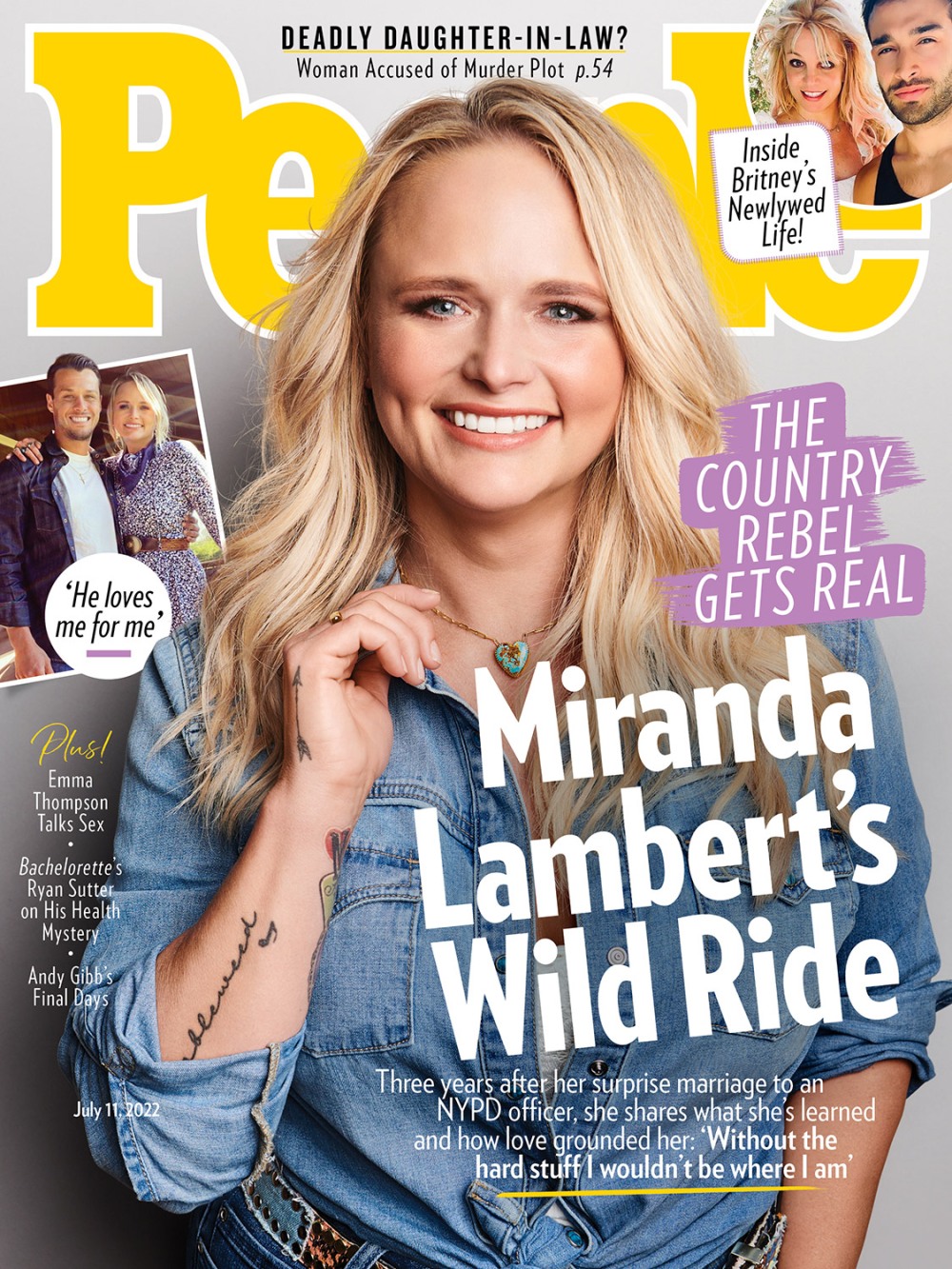 Miranda Lambert used to be so much fun to cover. She IS the drama. Or she was. In 2018-2019, Miranda's life was chaotic and it was entirely of her making. She homewrecked a married country singer, Evan Felker, and tried to intimidate his wife into giving Felker a quickie divorce. Then she dumped Felker as soon as the divorce came through. Then she met a hot cop named Brendan McLoughlin, and one of the first things we heard about him was that he witnessed her tossing salads on patrons of a Nashville steakhouse. Then she suddenly married Brendan, even though he was in a relationship when they first met, and had only recently welcomed a child with his then-girlfriend. As I said, chaotic and messy. That being said, in the past two years or so, Miranda has been less publicly chaotic. She's still with Brendan, a fact which still shocks me. She covers the latest issue of People Magazine to talk about her life nowadays and her haters and a lot more. Some highlights:
She's found happiness at 38: "Finding happiness and being at peace with yourself, it's a long journey, but I've really gotten to a great place. My manager's been good about asking me to 'sit in my life.' Country music is a huge part of my life, but it's not fully who I am."

She's super-busy: As an artist, she's in her creative prime, having released four records in three years, including Palomino, her recent ninth solo album. Meanwhile, she's gearing up to kick off her Velvet Rodeo residency in Las Vegas this fall. Then there's the nonmusical empire she's built since she launched to fame nearly 20 years ago on the singing competition Nashville Star: a restaurant (Casa Rosa in downtown Nashville), a fashion label (Idyllwind, available at Boot Barn) and a charity (her MuttNation Foundation advocates pet adoption). Next, she'll debut Wanda June Home, a home-goods line at Walmart that's inspired by her mom and grandma.

She's ready for a vacation: "It's really about balance of life and work for me right now. I've been touring for 20 years, and I've been everywhere and seen nothing — just a lot of parking lots. I'm trying to use my downtime to really experience life. I always get the boring months off, and I'm like, 'Can I just have a sunshiny month off?' So the first of July, I'm out of here, and I'm taking my Airstream."

She began to reevaluate her life when she turned 30: "When I turned 30, I started to take life in a new direction and really start to understand myself a little better. And going through hard things obviously makes you get to know yourself better. When you get broken down pretty good, you look at the mirror and you go, 'I have to spend some time with me, learn who I am and what I want.' I got to a really good place with myself. Then I met my husband."

On her marriage to Brendan: "I want to be open about how happy we are. I just don't give two s—s about people's opinion of me, my marriage, my music or anything else. I just care that I'm being me. He jumped right into this lifestyle — there's a learning curve taking a New Yorker straight to the woods — but it was a big laugh. It's nice to have a partner in that, someone by your side that supports you, loves you and believes in you. He loves me for me. It's a really cool thing to have in my life, at this point in my life."
[From People]
"There's a learning curve taking a New Yorker straight to the woods…" She met a young New York cop with a newborn at home, demanded that he quit being a cop and move to Nashville (she didn't care for living in New York) and he complied. Everything is on her terms, and he follows her around and takes care of the house and their animals. We wouldn't say sh-t if the genders were reversed, which just emphasizes to me that Miranda has always operated like a man in her world. I would applaud her on feminist grounds but holy f–k, she's so unlikeable. "I just don't give two s—s about people's opinion of me, my marriage, my music or anything else…" Sounds like she cares a lot, actually.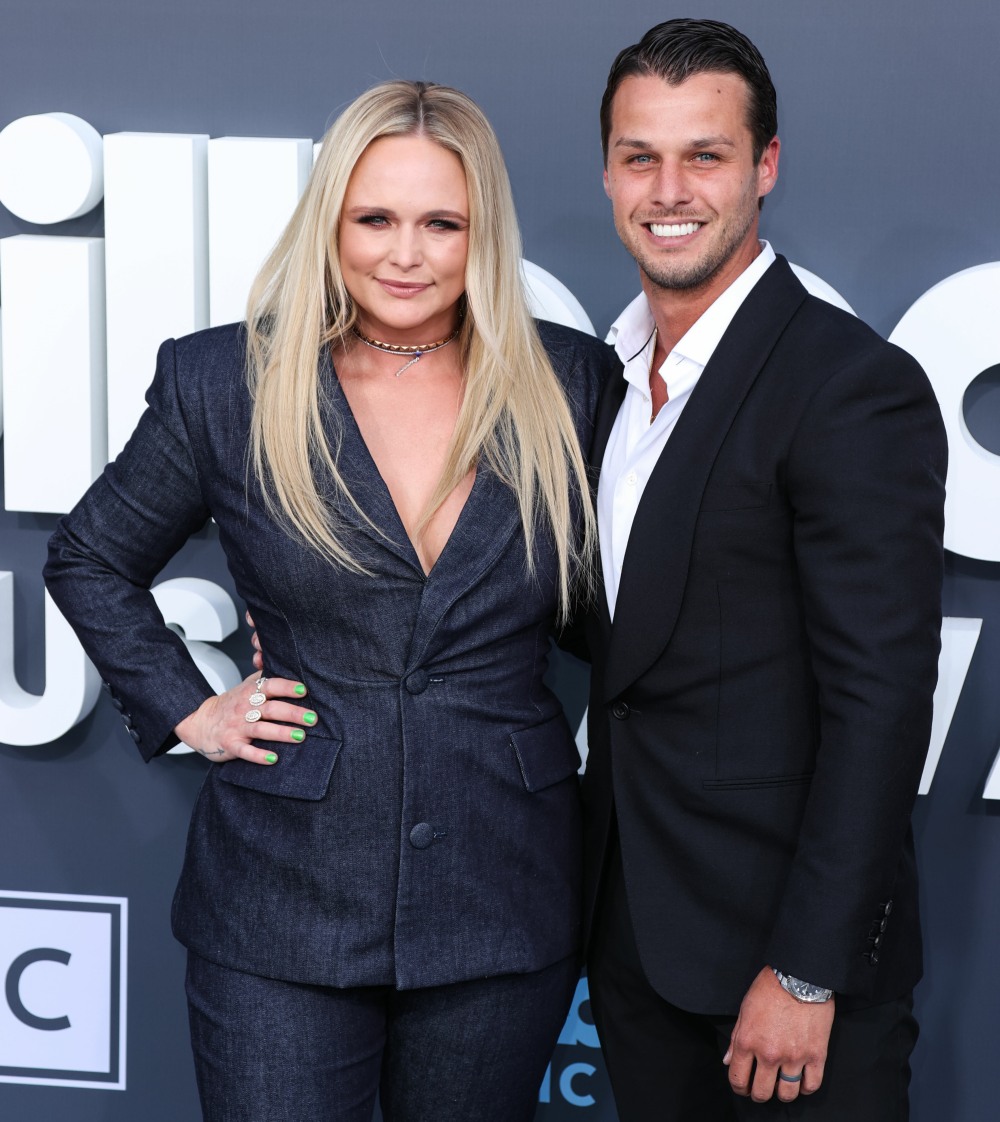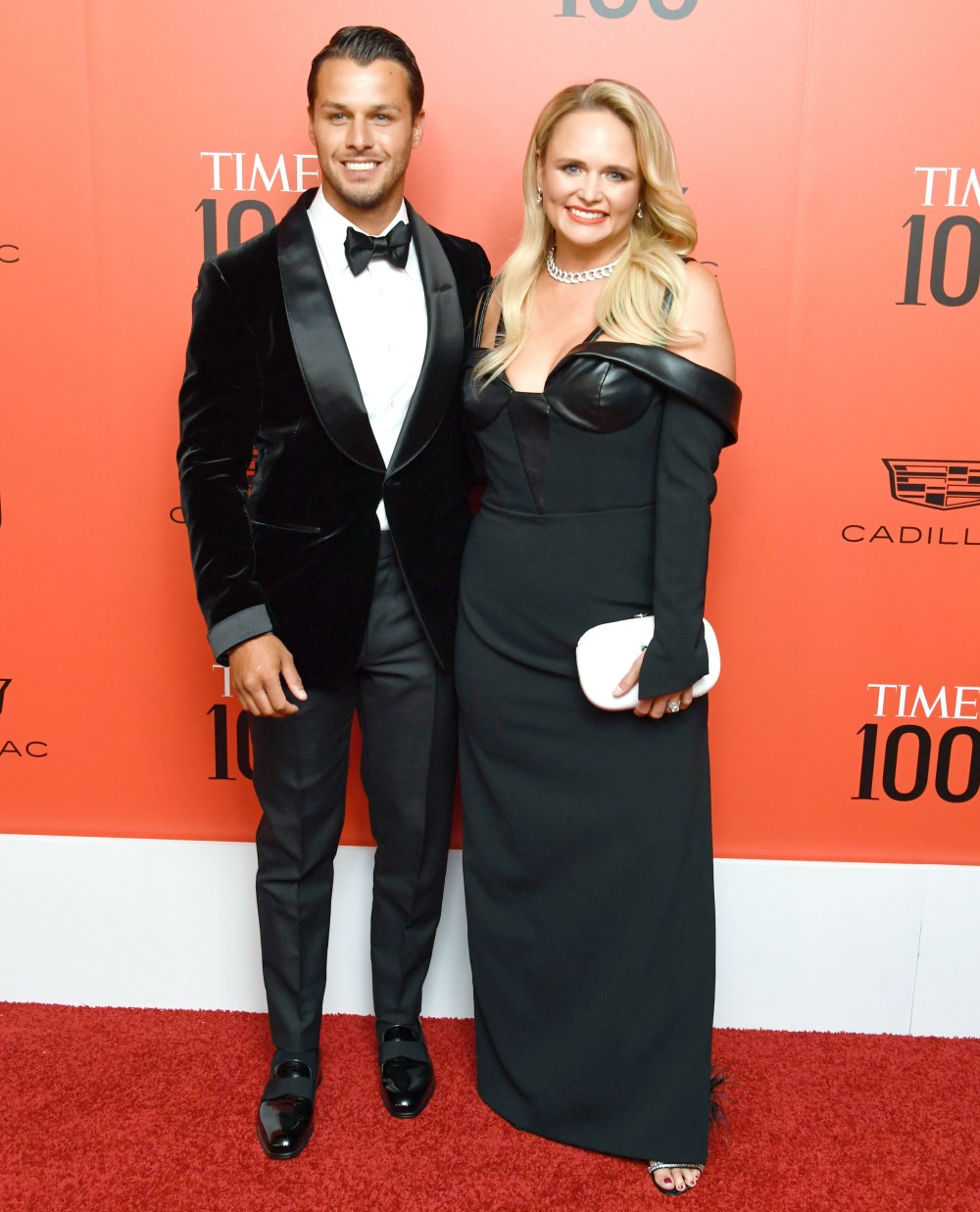 Photos courtesy of Avalon Red, cover courtesy of People.
Source: Read Full Article