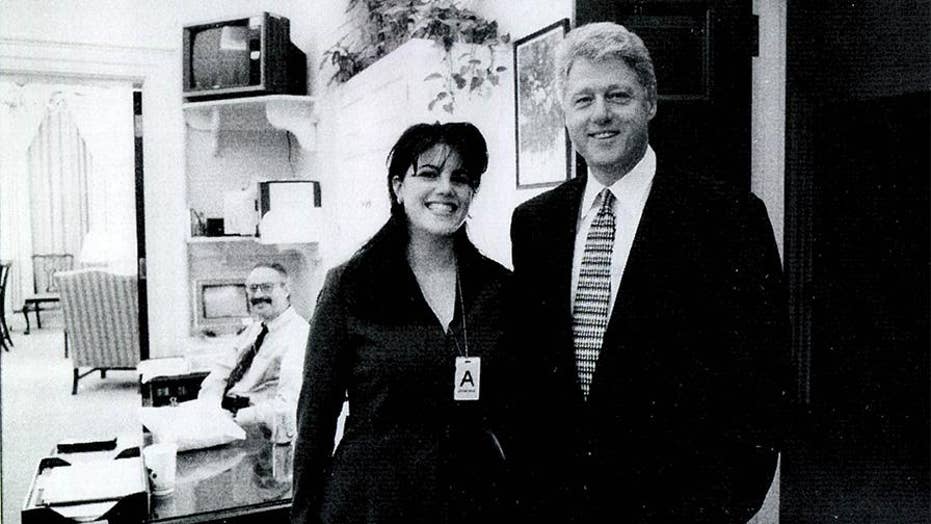 'Lost Tapes' from Clinton impeachment emerge in new Doc
Smithsonian Channel is airing new 'Lost Tapes' series on the Clinton impeachment scandal, will focus on Monica Lewinsky's public handling of political saga.
Monica Lewinsky has no regrets telling all.
In "The Clinton Affair," a docuseries that premieres this weekend in A&E, the 45-year-old provides an in-depth reflection about her affair with former President Bill Clinton and how the scandal forever changed her life.
The six-part special aims to examine the jaw-dropping events that led to the now-72-year-old's impeachment, which occurred on Dec. 19, 1998. Lewinsky and her parents, as well as those close to Clinton, including former senior advisor Sidney Blumenthal and former lawyer Bob Bennett, participated in the documentary.
Lewinsky was a 21-year-old recent college graduate from Los Angeles when she began working at the White House as an unpaid intern in July 1995. While Lewinsky and Clinton shared a number of "flirtatious encounters," things escalated in November 1995 during the federal government shutdown.
Lewinsky explained why she chose to come forward in a detailed essay for Vanity Fair published Tuesday.
"Some closest to me asked why would I want to revisit the most painful and traumatic parts of my life — again," she wrote. "Publicly. On-camera. With no control of how it would be used. A bit of a head-scratcher, as my brother is fond of saying.
"Do I wish I could erase my years in D.C. from memory, 'Eternal Sunshine of the Spotless Mind' style? Well, is the sky blue? But I can't. And in order to move forward in the life I have, I must take risks — both professional and emotional…. An important part of moving forward is excavating, often painfully, what has gone before. When politicians are asked uncomfortable questions, they often duck and dodge by saying, 'That's old news. It's from the past.' Yes. That's exactly where we need to start to heal — with the past. But it's not easy."
Lewinsky shared she was interviewed over 20 hours for the 6.5-hour documentary, and that more than 50 people associated with the scandal also provided insight. She admitted to feeling guilt and shame in reliving her time at the White House on camera and had wondered whether participating in the documentary was the right decision for her.
"Filming the documentary forced me to acknowledge to myself past behavior that I still regret and feel ashamed of," she explained. "There were many, many moments when I questioned not just the decision to participate, but my sanity itself. Despite all the ways I tried to protect my mental health, it was still challenging. During one therapy session, I told my therapist I was feeling especially depressed. She suggested that sometimes what we experience as depression is actually grief… Yes, it was grief. The process of this docuseries led me to new rooms of shame that I still needed to explore."
Lewinsky revealed not only did she feel grief for her younger self, but also for having been betrayed by Clinton, "the man I thought had cared for me."
In June of this year, Clinton faced criticism for declaring in an interview with NBC's Craig Melvin that he didn't believe he should have to apologize directly to Lewinsky because he had publicly apologized 20 years ago.
But Lewinsky thinks Clinton "should want to apologize" to her.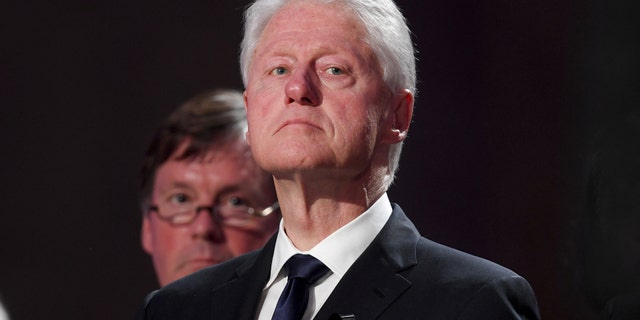 Bill Clinton
(Reuters)
"I'm less disappointed by him, and more disappointed for him," she wrote. "He would be a better man for it… and we, in turn, a better society."
Lewinsky also explained that, even though she has already apologized to Hillary and Chelsea Clinton during an interview with Barbara Walters in 1999, she would be grateful for the chance to personally reach out to Hillary, 71.
"And if I were to see Hillary Clinton in person today, I know that I would summon up whatever force I needed to again acknowledge to her – sincerely – how very sorry I am," Lewinsky wrote. "I know I would do this because I have done it in other difficult situations related to 1998. I have also written letters apologizing to others — including some who also wronged me gravely. I believe that when we are trapped by our inability to evolve, by our inability to empathize humbly and painfully with others, then we remain victims ourselves."
Ultimately, Lewinsky said she chose to participate in the docuseries because she hoped her involvement will encourage other women to come forward and share their own personal stories.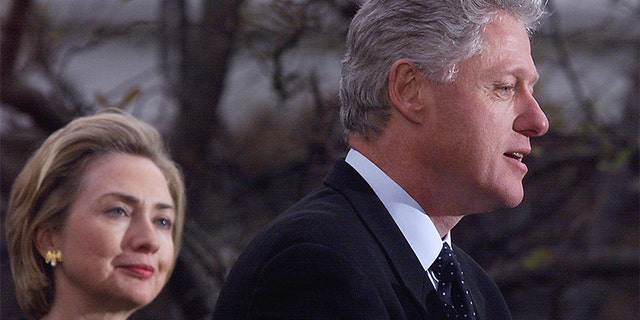 Bill and Hillary Clinton.
(Courtesy of A&E)
"Why did I choose to participate in this docuseries? One main reason: because I could," she explained. "Throughout history, women have been traduced and silenced, Now, it's our time to tell our own stories in our words… Blair Foster, the Emmy-winning director… pointed out to me during one of the tapings that almost all the books written about the Clinton impeachment were written by men. History literally being written by men.
"In contrast, the docuseries not only includes more women's voices but embodies a woman's gaze: two of the three main editors and four of the five executive producers are women… I may not like everything that has been put in the series or left out, but I like that the perspective is being shaped by women."
Lewinsky stressed that the experience of telling her story on camera was a painful ordeal. However, she hopes lessons will be learned from the past.
"I hope that by participating, by telling the truth about a time in my life – a time in our history – I can help ensure that what happened to me never happens to another young person in our country again."
Lewinsky, who for years kept quiet about the relationship, first came forward in February for a Vanity Fair essay, describing her ordeal as "a living hell." She said that the experience of being publicly outed and ostracized resulted in her being diagnosed with post-traumatic stress disorder. She now serves as an anti-bullying advocate.
An attorney for the Clintons did not immediately respond to Fox News' request for comment.
"The Clinton Affair" premieres Sunday, Nov. 18 on A&E.
Source: Read Full Article