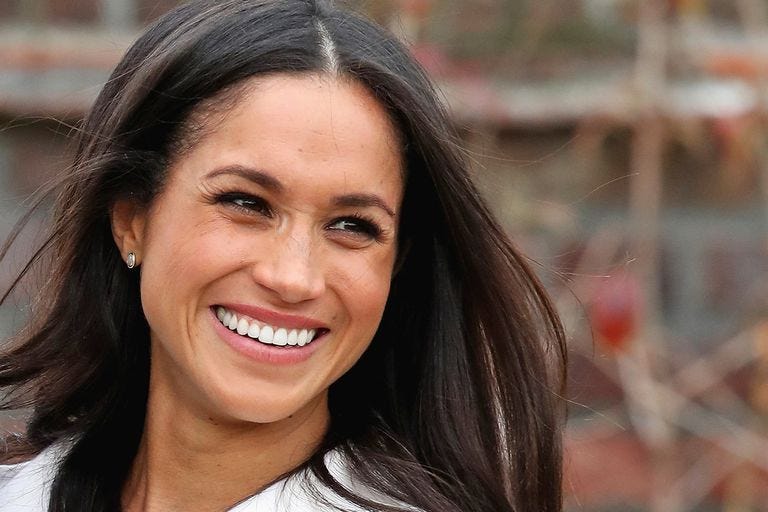 May 19 a.k.a. the day of the Royal Wedding is officially less than a month away, and if you're like the rest of the world and LITERALLY cannot wait, there's something that can tide you over in the meantime. Meghan's character on Suits is also getting married this season, coincidentally, and the first previews of the wedding are here. USA aired this clip this week:
In it, you see Meghan's character Rachel Zane marry Patrick J. Adams's character Mike Ross after seven long seasons. Seriously, it's taken forever for these characters to get married. "You're the husband I've always wanted," she says in her wedding vows, and I may have gotten the chills a little bit.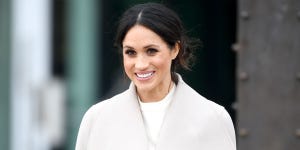 PLUS, you get to see her in **a wedding dress** which is very important because even though she'll wear something totally different to marry Prince Harry, it still gives you an idea of what she could look like on the big day. The bummer is that this clip doesn't give you a full-on look at the dress from the front, but it will have to suffice for now. Entertainment Weekly got the exclusive on photos from this episode late last month, and in them, you see the back of the gown and the side view, if you want to get a better idea.
If this is what Meghan looks like at her fake wedding, you can only imagine how great she'll look for her real one. YAY. ROYAL WEDDING TIME.
Watch the two-part season finale of Suits starting next Wednesday at 9 p.m. on USA.
Follow Emma on Instagram.
Source: Read Full Article