The cherry-red ensemble she donned at the annual event perfectly flaunted her enviable figure, but it seemed to be hugging her a bit too tight in some certain areas.
AceShowbiz –
Nicki Minaj slayed her performance of her new songs "Chun-Li" and "Rich Sex" at the 2018 BET Awards, which was held at the Microsoft Theater in Los Angeles on June 24. While the Young Money rapper mind-blew everyone with her stunning performance in a latex dress, people couldn't help but notice her embarassing wardrobe malfunction.
The cherry-red ensemble perfectly flaunted Nicki's enviable figure and massive cleavage, but the bodysuit seemed to be hugging her a bit too tight in some certain areas. The "Anaconda" hitmaker had a dire camel toe situation for everyone to see, but being a professional performer as she is, Nicki didn't seem fazed by the mishap.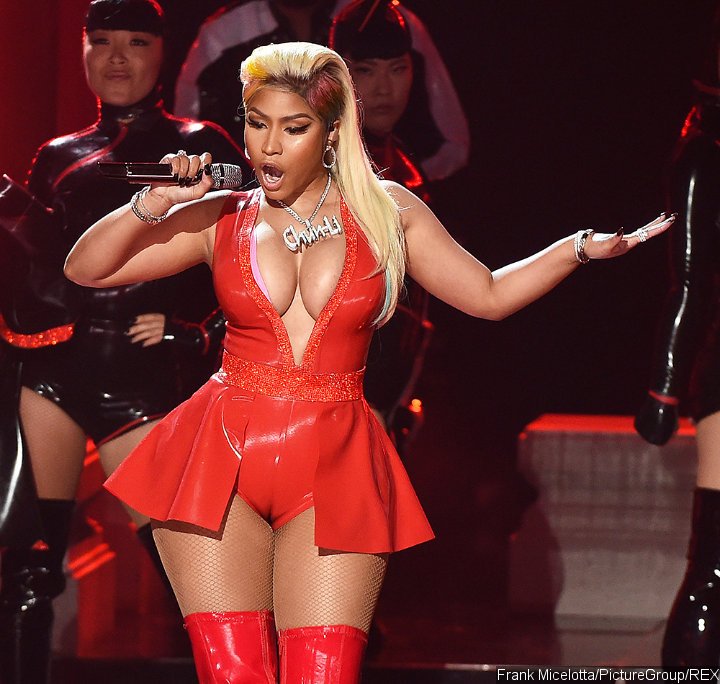 The Trinidadian beauty continued to spit her bars during the intense performance with her collaborator Lil Wayne. At one point, she put one of her hands over her private area.
A fan who noticed the wardrobe malfunction took to Twitter and questioned, "How does Nicki Minaj have a camel toe in latex?" Another fan added, "Nicki Minaj Camel Toe Giving Me Life."
Despite the embarassing camel toe situation, Nicki ruled the night. In addition to belting out "Chun-Li" and "Rich Sex", Nicki took the stage to perform "Big Bank" alongside YG, 2 Chainz and Big Sean. Nicki appeared near the end of the performance, spitting her lines atop a sparkly pink horse statue.
Source: Read Full Article