We've already seen North West is a little artist.
The celebuspawn may not yet be six years old, but she's already challenging herself with new media.
Previously she had more of a Tim Burton, Edward Gorey thing going on with some macabre arts and crafts work.
But it seems she's outgrown that oeuvre and is moving on to her Beyoncé period.
Video: North Throws A Fit After Kim Refuses To Let Her Wear Mom's Boots!
On Tuesday Kim Kardashian West posted a vid "directed and choreographed" by North — in which the 5-year-old does an interpretive dance to country's biggest hit.
Sorry, THE country's biggest hit.
Yep, we're talking about Old Town Road by Lil Nas X featuring Billy Ray Cyrus.
The track took the charts by storm despite Billboard rejecting it from the country genre. And an endorsement from the coolest kid in the world is only going to help.
Watch as North West serves moves, attitude, and of course Jessie from Toy Story cosplay (below)!
AH-mazing!
She even made her own album cover art!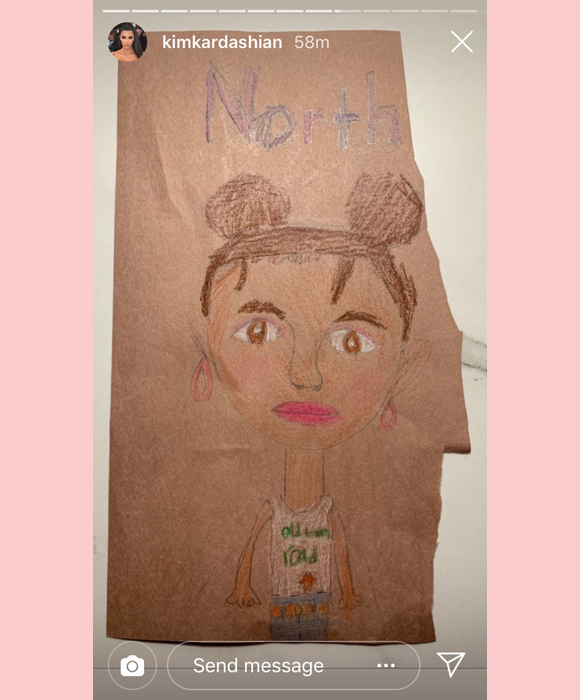 And the back: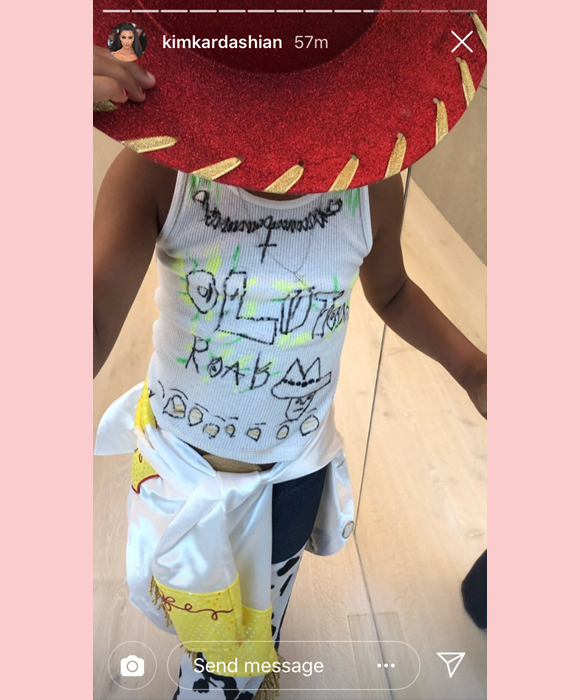 Are you surprised to see Little Miss West is into country and western music? Even if it is the newly invented fusion of country and trap?
Well, no one was more surprised than Lil Nas X himself.
Not because North knew who he was but because he thought she HATED him! LOLz!
Recently Lil Nas X actually got to meet one of his heroes, North's poppa Kanye West. He got Kim to post a pic she took of the momentous occasion:
"kim kardashian if u are reading this please send me the picture of me & kanye"
Kim posted it alright!
Lil Nas X reposted the image, commenting hilariously:
"north was not feeling me"
Ha! We mean…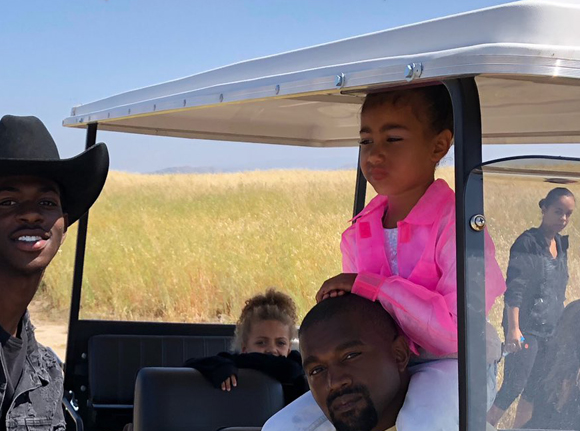 Heh! No wonder he felt like she wasn't into his vibe!
Little did he know in her mind she was already working out the steps to Old Town Road!

So of course when he saw the vid North had made he amended his previous statement, tweeting:
"update: north may feel me just a little lmao"
Ha!
We can't believe North is already so talented! She needs to direct a real music video STAT.
We can't help but wonder if the real vid for Old Town Road will measure up to this one in our hearts.
It has a decent shot; it doesn't premiere until Friday, and the preview image has already become a meme:
To which fans responded:
Source: Read Full Article