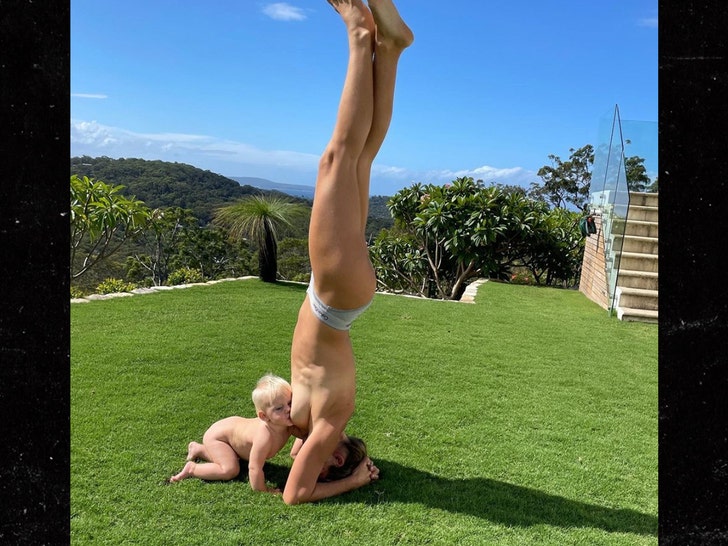 Olympic gold medalist Torah Bright says she's "sad" to see the hate her handstand breastfeeding picture has received … but she's vowing to not let it get her down.
The 34-year-old — who's a snowboarding legend in Australia — posted a series of photos on Mother's Day, including one of her breastfeeding topless while upside down.
The photo was pretty cool — it's an impressive feat!!! — but it was met with backlash on social media … with people calling her a bad mother and an attention-seeker.
Bright, though, fired back on her social media page this week … defending the picture and calling out all the trolls on Instagram.
"Reading some of these comments made me sad," Bright wrote in her now-expired IG story.
"In my world, mothers should be each other's cheer leaders (it's hard enough). Embrace our quirkiness and finding the joy in every s****y thing that is motherhood."
She continued, "We all do it differently. It is not wrong or right. Motherhood is pure. I only now consider myself a Wonder Woman because I have joined the sacred MOTHERS club with you. Nothing but respect to all mothers."
Bright — a 2-time Olympic medalist (one gold, one silver) who married fellow athlete Angus Thomson in 2015 — gave birth to her baby boy back in July … and has openly chronicled her journey as a mother ever since.
Source: Read Full Article