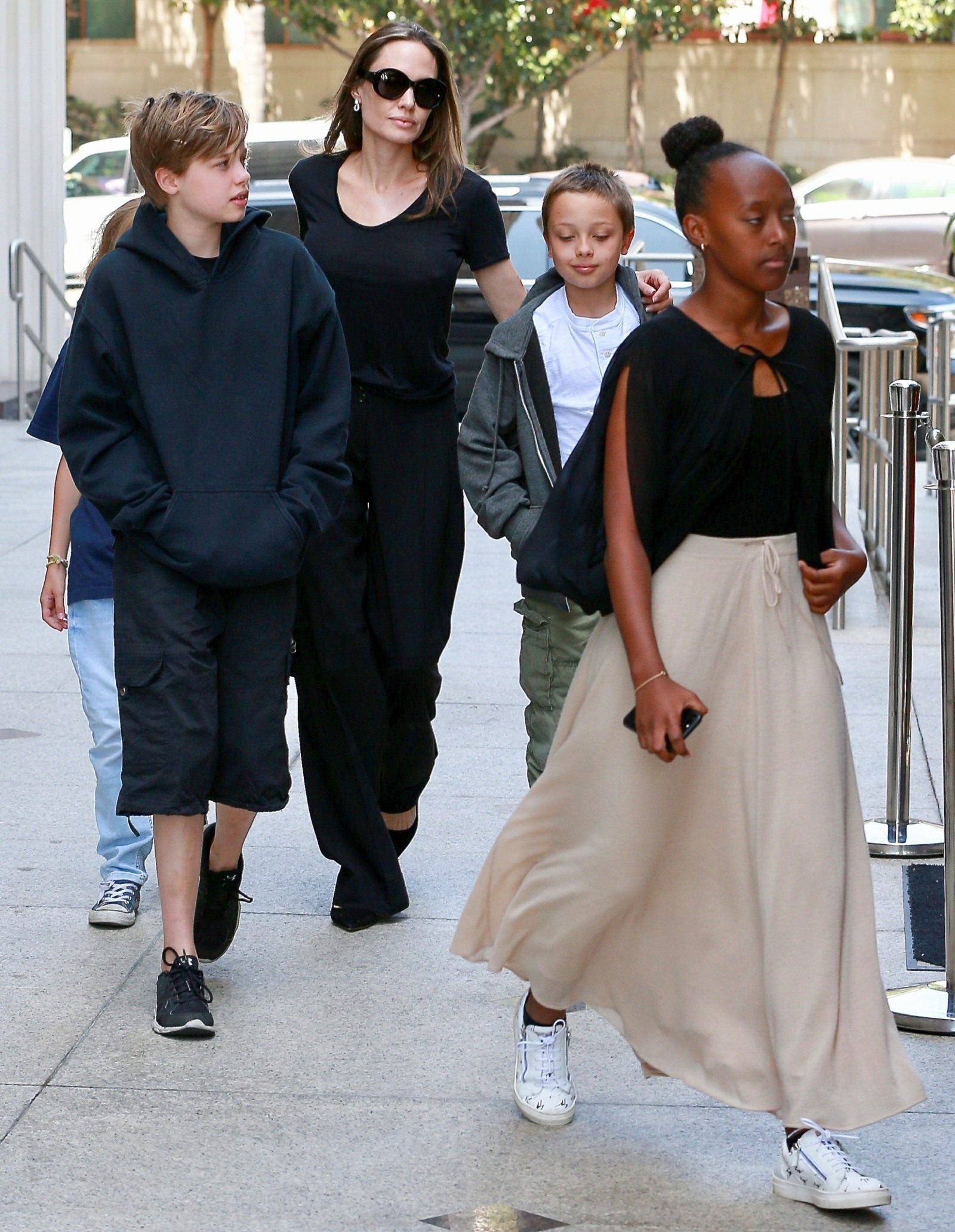 Today is the day. Brad Pitt and Angelina Jolie's lawyers go to court today for some kind of hearing on the custody of their children. Well, five of their children. I believe the court has already determined that 17-year-old Maddox gets to make his own choices about whether he wants to see Brad (and he does not want that). In the lead-up to this hearing, there's been a lot of drama and what feels like a concerted whisper-campaign, if you want to call it that. I tend to think of it less of a "whisper campaign" and more like a full-throated trashing of Angelina by Brad, his lawyers and his PR people. Team Pitt seems to prefer certain media outlets, like TMZ (home to many men's rights activists) and Page Six (the outlet which was the first to report on the Neri Oxman sh-t). So what do you make of this Page Six item which conveniently dropped 24 hours before the hearing?
Angelina Jolie is "insanely jealous" of Amal Clooney, friends say, "because she believes Amal has stolen her identity" as the world's most prominent, glamorous humanitarian. One source tells Page Six: "Angelina hates all the attention that Amal is getting — she's beautiful, she's smart, she's stylish, she has a beautiful family and she's doing important human rights work."
Jolie is also fuming that former close friends George Clooney and Amal have publicly taken her soon-to-be ex-husband Brad Pitt's side in their increasingly messy split — while the fallout from their divorce battle is making Jolie appear "crazy and manipulative."
The source adds, "Angelina lives in such a bubble, she believes that Amal is doing a 'single white female' on her, and Angie can't understand why she herself has become so unpopular in Hollywood. But the truth is, Amal isn't concerned at all about Angelina — she is fully focused on her family and her work."
While Jolie has six children, runs two charitable foundations — the Jolie-Pitt Foundation and the Maddox Jolie-Pitt Foundation — and holds a role as UN special envoy, Amal is a mother to 1-year-old twins Ella and Alexander, and is an esteemed international human rights lawyer. Not only has Amal made it her mission to help refugees all around the world, but in 2016, she and her Oscar-winning husband started the Clooney Foundation for Justice as a way to fight "for the rights of individuals unfairly targeted by oppressive governments through the courts."
[From Page Six]
Here's something that I've always believed: none of this was about Amal and Angelina as much as it was about Brad and George. I ALWAYS believed that George saw what Angelina did for Brad's image, and that George wanted his own version of Angelina: a humanitarian, someone with depth, someone who would be "the mother of his children." George sought out Amal and his PR team turned Amal into the most special unicorn to ever breathe the words "human rights." As for whether or not Angelina is jealous or that she feels like Amal is Single-White-Female-ing her… doubtful. I don't even think Amal is on Angelina's radar? And Angelina never really gave a sh-t about George anyway. They were casual acquaintances at best. But this is a nice try, Brad: "Angie can't understand why she herself has become so unpopular in Hollywood." Again. I don't think she really gives a sh-t about the Hollywood popularity contest? Brad's the one who always cared about that sh-t, not Angelina.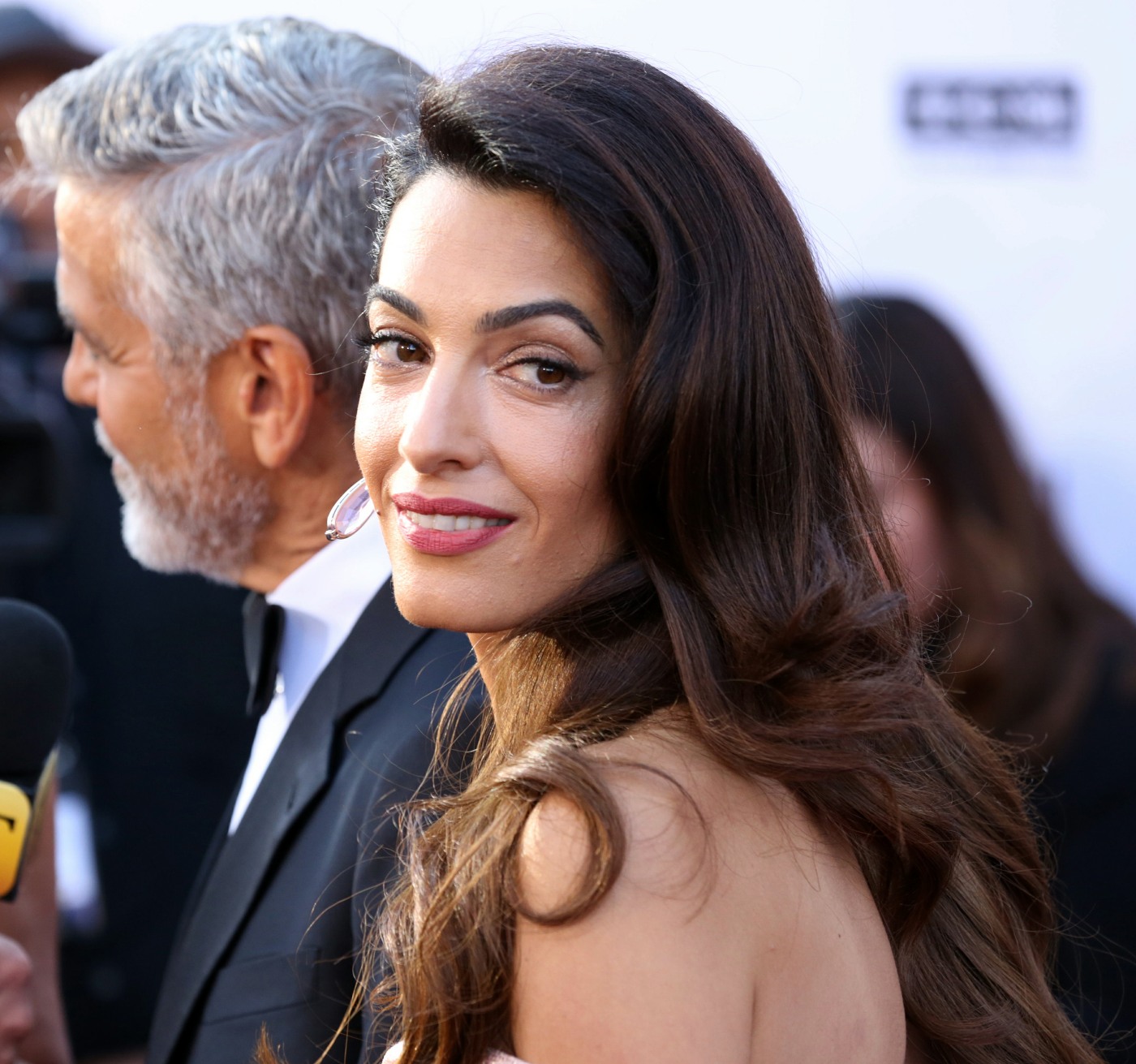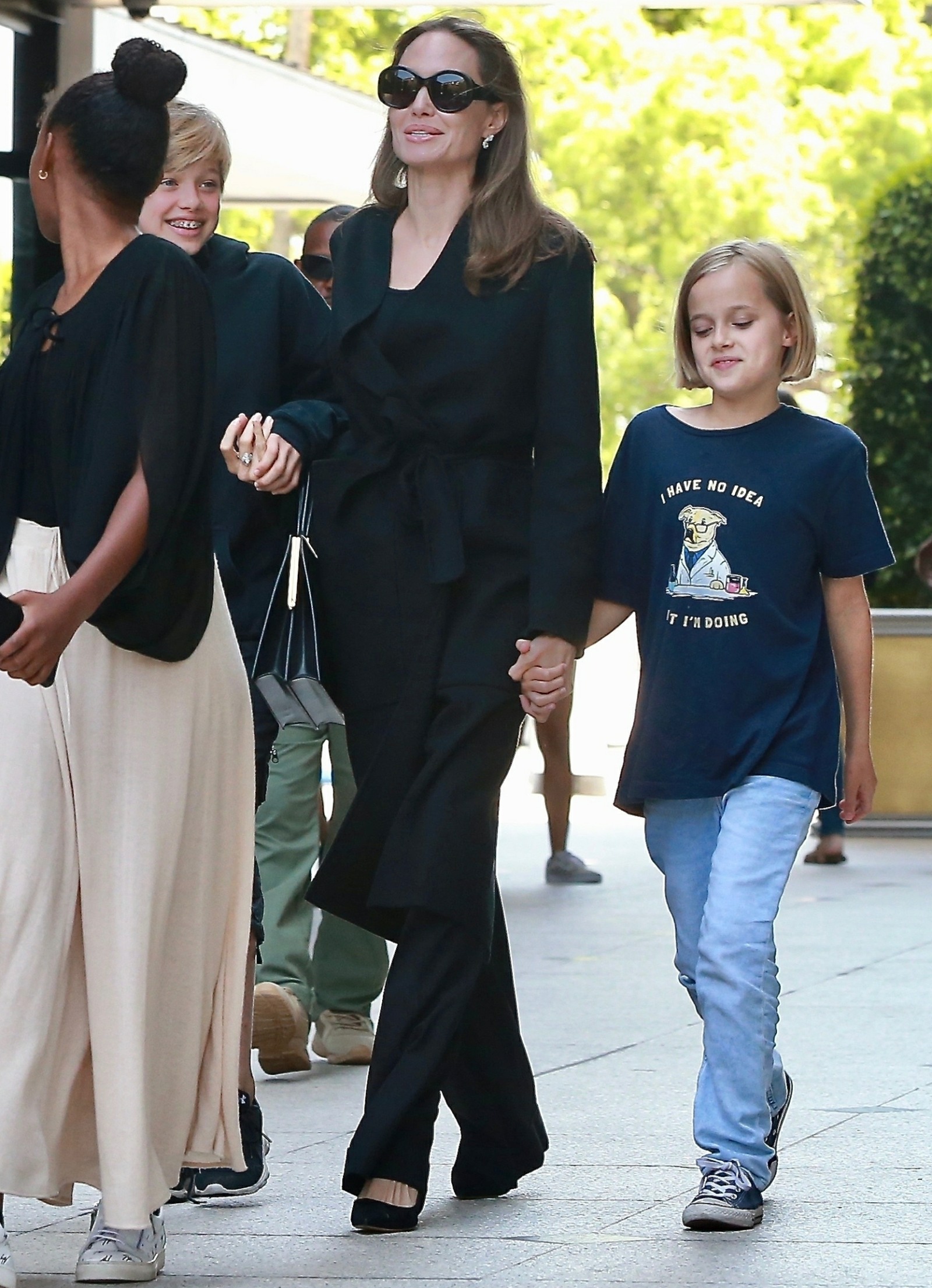 Photos courtesy of WENN, Backgrid.






Source: Read Full Article