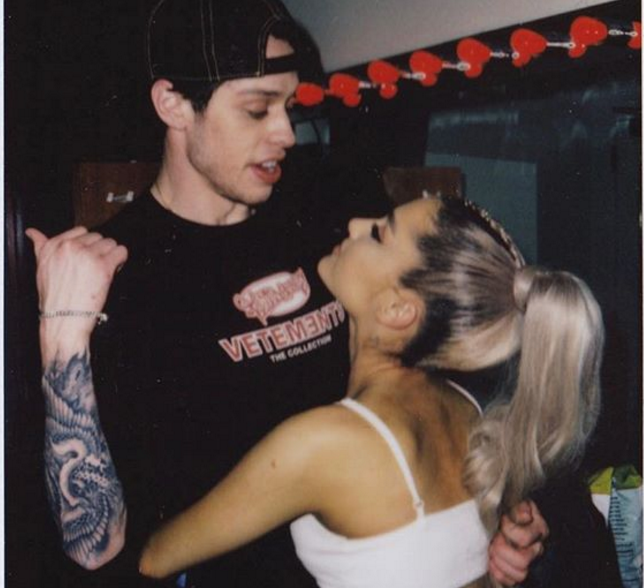 When you get engaged to someone after dating for approximately two seconds, it's natural to pack in as much activity as you can to make up for lost time. At least, that's what Pete Davidson and Ariana Grande seem to be doing. This weekend, they were all over New York City, making out, doing some shopping, etc. Here's a full breakdown of everything they did:
Pete dyed his hair blonde.
TBD on when exactly this dye job occurred, but last night Pete posted this photo on Instagram.
And at first it was hard to tell if it was actually him or not, but then he posted this photo…
So yeah, he's blonde now! IDK why but it feels really important for everyone to know!
They hit up their local Sephora (and other stores).
On Saturday, the pair went on a little bit of a shopping spree. Ariana posted this video to her Instagram story, which showed her and Pete in a Sephora playing a game with the paparazzi.
Ariana via Instagram Story #1 ♡ ♡
♡ #TheLightIsComing #NoTearsLeftToCry #ArianaGrande #Sweetener #instagram pic.twitter.com/vZgrxCgjGG
So fun, so flirty! Paparazzi also spotted them that same day leaving an LF store.
I love them ♡ ♡ ♡ #TheLightIsComing #ArianaGrande #PeteDavidson #Sweetener #NoTearsLeftToCry pic.twitter.com/XHdM4wqxZ3
And getting ~nice and cozy~ while inside.
Ariana got a new tattoo to honor Pete's father.
While the two were out and about, Ariana revealed a new tattoo. The numbers "8418" are written on her foot, and Pete's father, who died on 9/11 while serving as a firefighter, wore 8418 as his badge number. Pete also has this tattooed on his arm.
Again, TBD on when this actually happened because this tattoo could be old, but it was first spotted this weekend.
They ate some pizza.
This picture was important at first because of the blonde hair revelation, but it's also crucial to note that L&B here is short for L&B Spumoni Gardens, a legendary NYC pizza spot in Brooklyn.
Pizza = important. Not 100 percent certain why they're wearing masks, but Ariana posted a similar pic to her Instagram story and wrote "in my grandpa's hood wit my baby."
They organized their apartment.
Ariana and Pete recently bought a new apartment for a cool $16 million. Last week, Pete posted this photo, which made it look like they still had some unpacking to do.
And if Ariana's Insta stories are anything to believe, they did it this weekend!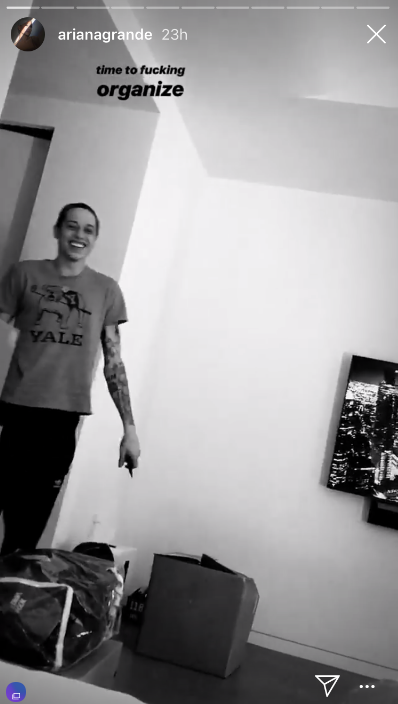 OKAY. That's everything! Literally no idea how they packed that all into a mere 48 hours but they did it. Congrats guys!
Follow Emma on Instagram.
Source: Read Full Article