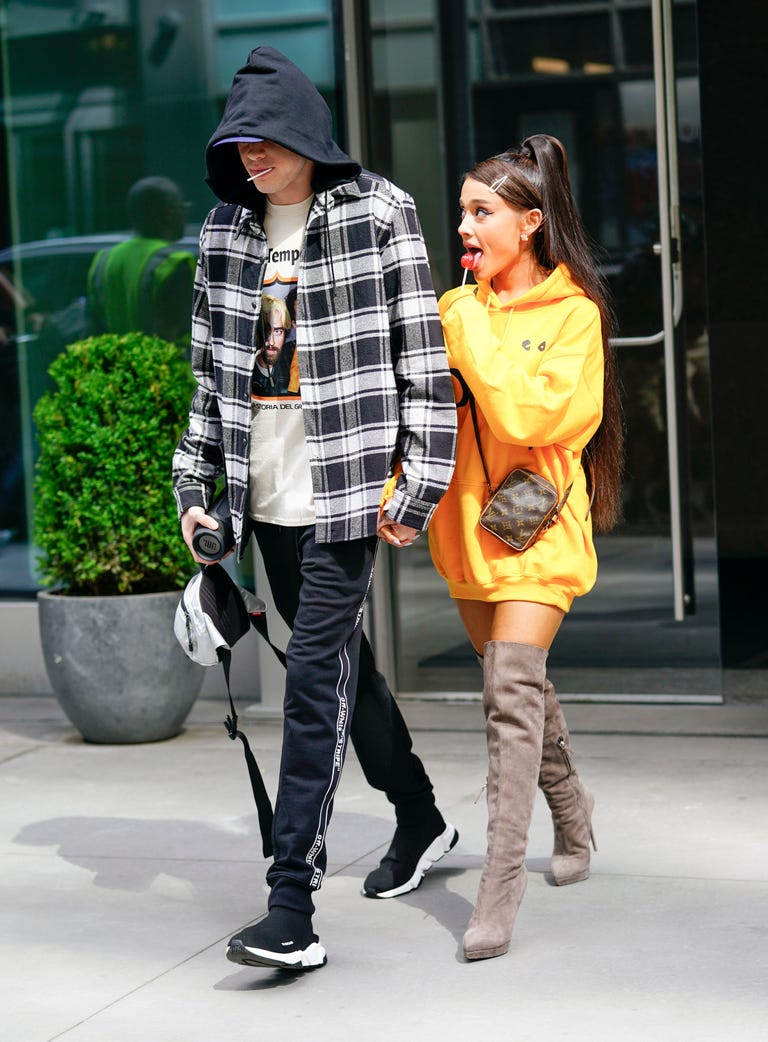 This weekend, Pete Davidson posted this seemingly innocent photo of Ariana Grande wearing his late father's FDNY pendant, probably not anticipating the surprising wave of criticism it would bring from fans.
???⚡️?☁️??
A post shared by Pete Davidson (@petedavidson) on
First, someone commented that he shouldn't give his dad's pendant to "some girl," which Pete clapped back at. Then, another fan criticized him for giving his ex Cazzie David the same pendant when they were dating. Pete's not here for it, though! He's simply not!
"I had a bunch of replicas made," he wrote back in a comment. "My sister and grandpa also have one. The one that Ari has is the one my dad actually died in and the one he wore his entire career and the one I've worn for over 17 years. I've actually never taken it off other than for SNL or work. So it means a lot to me."
Pete didn't give that necklace to his ex ♡ #peteiana #petiana #petedavidson #arianagrande #gradnson
A post shared by Pete and Ariana (@peteianaupdates) on
"Please learn to be nicer and not assume the worst in people. It's a terrible way to live. Much love ❤️" he finished by saying.
That feels like a life lesson the entire internet could use right about now, TBH. Pete and Cazzie broke up roughly a month before Ariana and Pete started dating. Cazzie and Pete dated for almost three years, but TMZ reported that they were "on a break" when Ariana and Pete first got together. Lol, sound familiar?
Since getting together, Pete and Ariana have done just about everything possible to prove their permanent and undying love for each other. Ariana also has Pete's dad's FDNY badge number tattooed on her foot.
Follow Emma on Instagram.
Source: Read Full Article