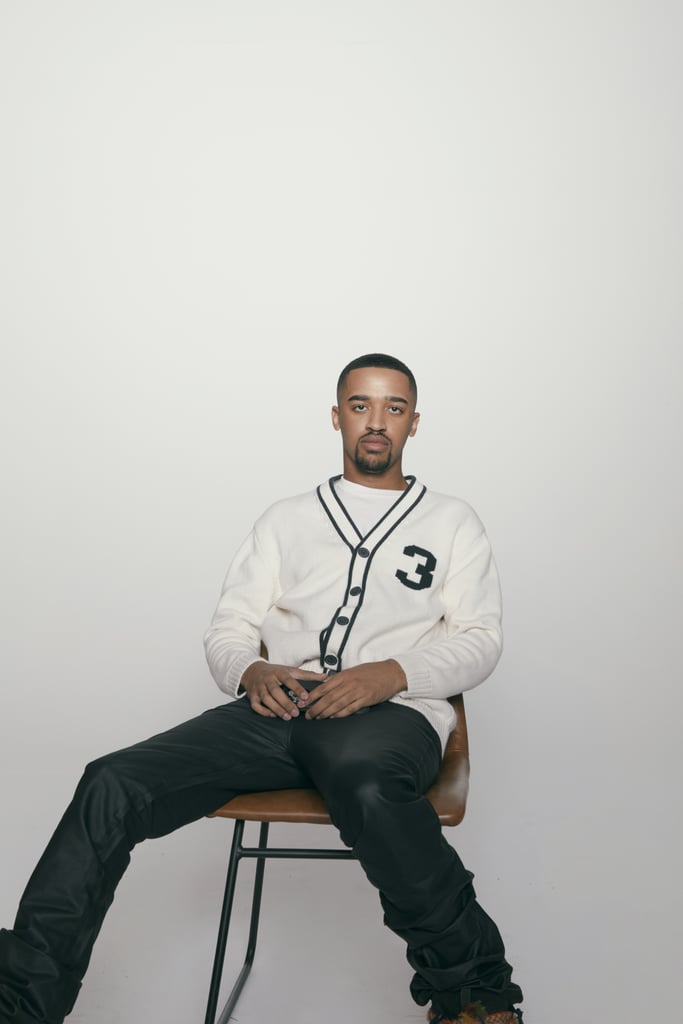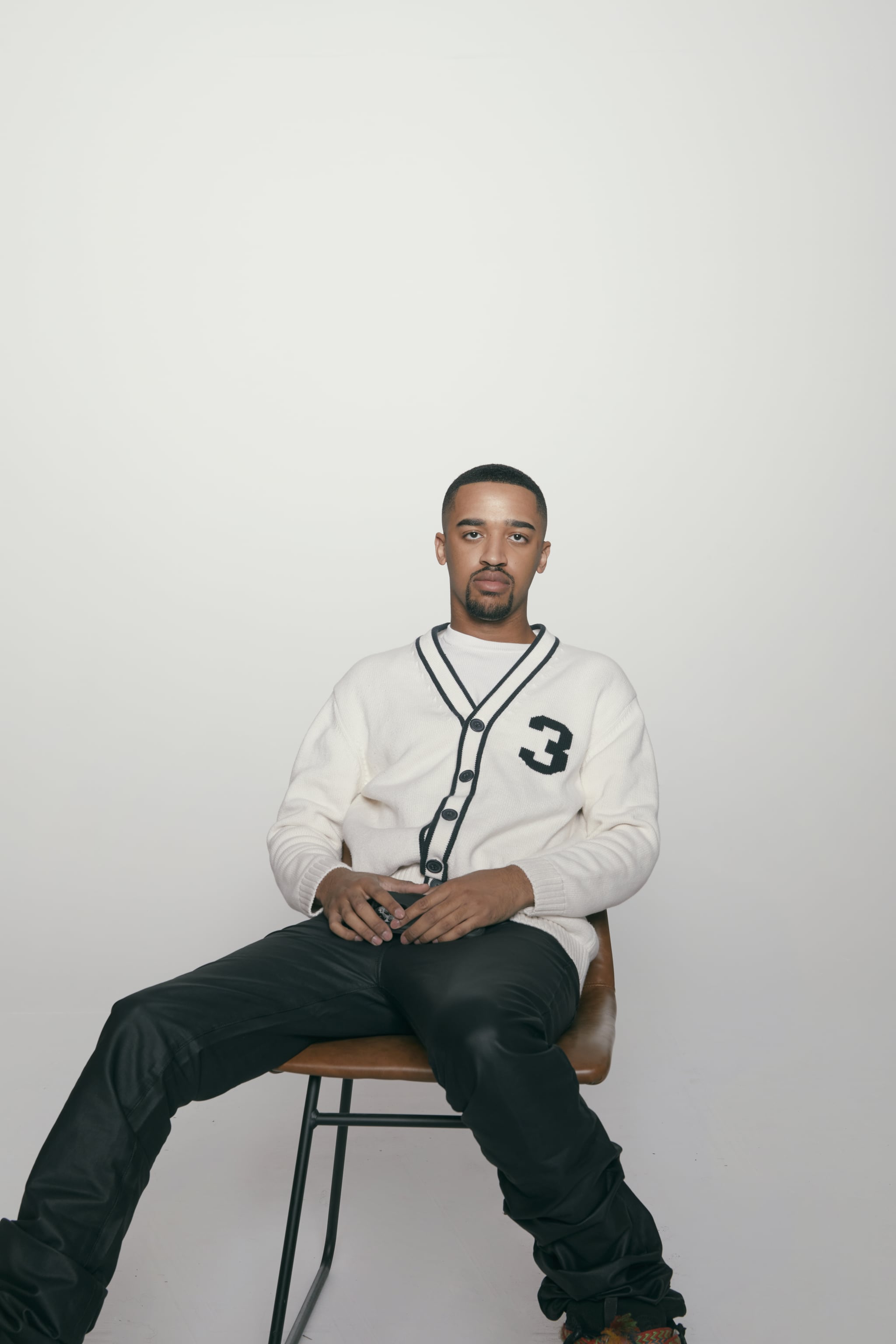 World, say hello to Jacob Webster — the celebrity photographer capturing every star from Lori Harvey and Doja Cat to SZA and Cardi B. The 23-year-old Maryland native is making quite a name for himself as a freelance photographer and creative director, landing credits for his work in publications like Vogue, Harper's Bazaar, WWD, Essence, and more. But his astronomical rise has only just begun.
Webster tells POPSUGAR he picked up his first camera when he was in the 8th grade, but later turned photography into a side hustle while he was a student at Towson University. What started out with local graduation photo shoots turned into Webster launching his own business — JPW Photo — in July 2019. It became the launching pad for his successful career, which now includes shooting some of today's biggest celebrities.
It all started in 2019, when a friend asked if Webster was interested in shooting Diddy's 50th birthday party. "I was like, 'Oh my gosh,'" he recalls. Despite landing such a big opportunity, Webster says he almost psyched himself out; at the time, he didn't think he was ready to do event photography: "I was calling my friends like, 'They want me to shoot Diddy's birthday party. I'm not about to go, I'm not qualified for this.'" Of course, Webster ended up accepting the gig and gave himself a word of advice that would push him to the next level. "I remember telling myself, 'You cannot go in this room and not make a connection,'" he says. "'You have to make some type of connection or there's no point in you being there . . . There's no reason that God would put that on your plate if you can't handle it.'"
Webster refers to Diddy's birthday party as a "huge and pivotal moment" in his life. But linking up with Harvey is what really got the ball rolling for his career. "Lori was the one person that really put me on as far as taking a chance on me," Webster shares. "She came to Maryland for Howard's homecoming in October 2019, and they were looking for a photographer and so I reached out." Webster says he told a friend he had a feeling the opportunity would be a "really big breakthrough" for him, and it was. That first photo shoot with Harvey led to many future collaborations between the two.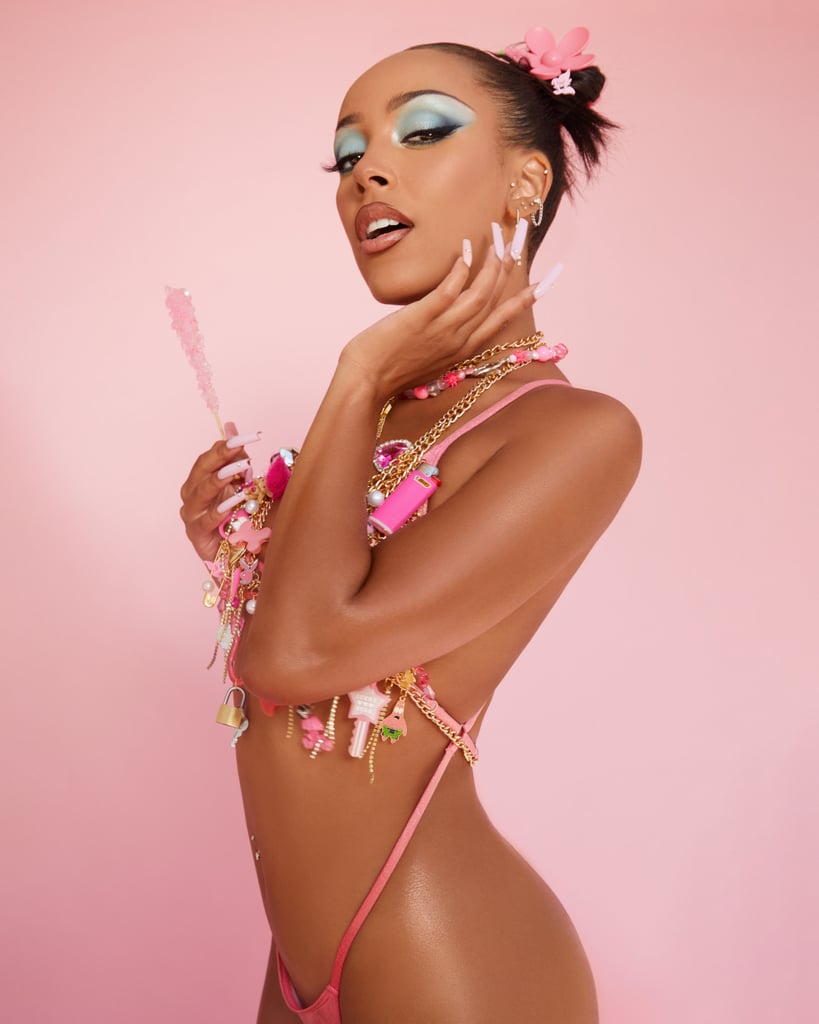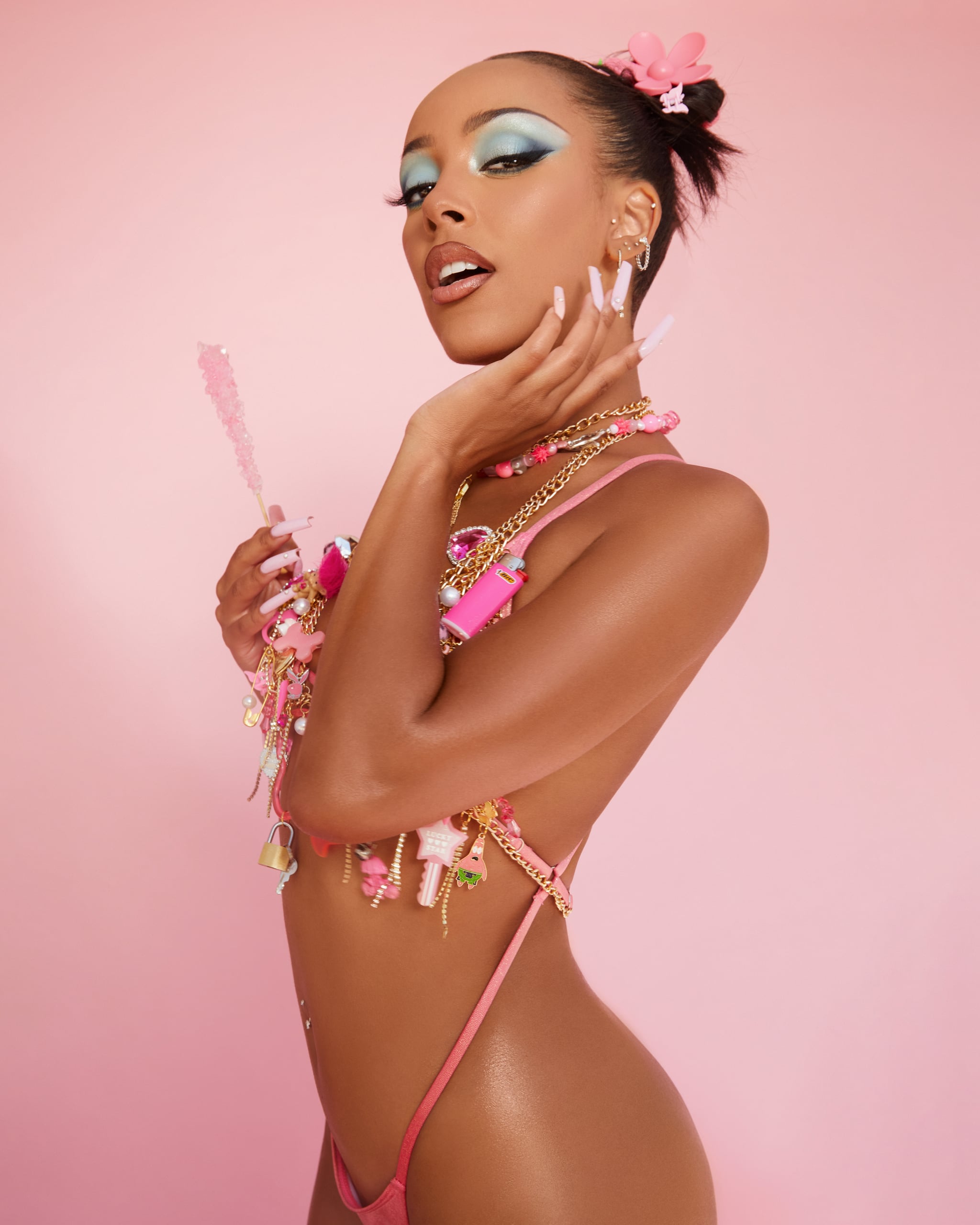 From capturing Harvey's first couple photos with ex-Michael B. Jordan to her 25th birthday party earlier this year, Webster says the model-turned-entrepreneur has become one of his main, and favorite, muses. "Lori is just the girl next door. So pretty, so beautiful, you can do anything with her and it comes out so well," he shares of what it's like to photograph her. Webster's other favorite stars to work with? "[It'd] probably definitely be Doja," he says. "She's so creative and she's so innovative that it's like I'm always doing something new with her and it's always changing." Other clients like Chlöe, Halle Bailey, and Normani, all of whom Webster watched rise to fame over the years, have become some of his good friends. "I remember watching her in 2012 on 'X Factor,'" he recalls of Normani. "We went to Cabo for her birthday [earlier this year], and everyone was going around doing cheers. I remember telling her, 'Wow, it's so crazy how the universe can align people. I remember watching you on 'X Factor,' and now here we are exactly 10 years later, and we're literally in Cabo celebrating your birthday.'"
Webster wholeheartedly believes in the power of manifestation and attributes that to his success, but always being prepared and "trained to go" with his camera has also played a role in booking big gigs. Case in point: he once got a call to shoot Megan Thee Stallion's "Body" music video with only 30 minutes to spare. "I was with my friend Kira. We were leaving LA, and then one of my friends, Scott, who was styling Asian Doll, was like, 'Asian Doll is looking for a photographer . . . for Megan's music video. Can you shoot her?'" Webster recalls. "I'm like, 'I'm on my way to the airport,' but I turned around real quick."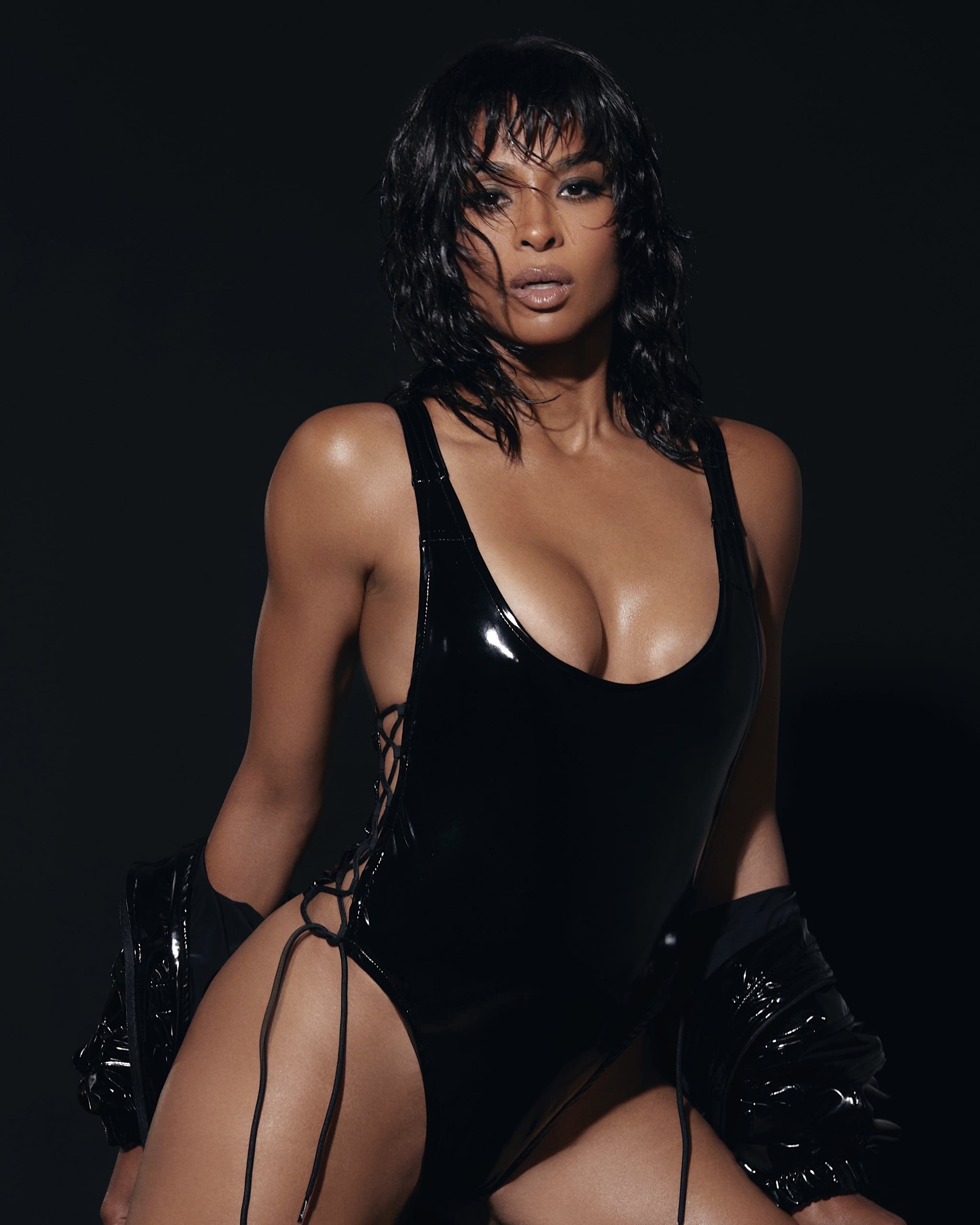 Over the past few years, Webster has added people like Ciara, Megan Fox, Machine Gun Kelly, Drake, Keke Palmer, Latto, Monica, Jordyn Woods, and others to his Rolodex of clients. But he has even more celebrities he hopes to work with one day. "The only people I feel like I have left to do is Rihanna, Zendaya, Bella Hadid, and Kylie Jenner," Webster says. "But I literally know all of them at this point."
Making himself known amongst the stars isn't the only thing on Webster's goal list. In addition to rebranding his platform, he also wants to work on mentoring others in his field. "I feel like I haven't been able to show up for my community because I've been in a process of building, building, building, and I'm still trying to learn myself," Webster says. "Now I feel like I'm kind of in a space where I can start trying to help somebody else in the meantime. Like the bigger the platform you have, the more people you can reach and the more people you can impact."
Right now, Webster is focused on expanding his portfolio of celebrity clients and perfecting his craft so he can collaborate with major brands. "I really want to see myself in probably five years just creative directing for fashion brands," he shares. "Doing creative shoots for big brands. It can be for Diesel, or Givenchy, or Prada . . . If that's not the space I'm in right now, that's fine, it'll come."
Indeed, with so much success so quickly, there's time. As Webster puts it: "I feel like I still have a lot of learning to do and I'm just still a student to the game, so right now I'm just in a space of building, learning, and growing."
Source: Read Full Article