Listen, I was just as surprised as everybody when I learned Zac Efron hit puberty. I want to make it clear I was never NOT an Efron fan, because I rooted for the Wildcats just as loud as the next High School Musical geek. He's always had piercing blue eyes, always had a jawline made of steel, and he's always been able to step-ball-change with the best of them. But, these photos of Zac Efron then vs. now show just how far this choir tenor has come. It all took a turn when he developed biceps for days and those lower ab side-cut thingies that seem to have no anatomical significance but are significant nonetheless. (P.S. that may have just been my favorite word play to date.)
Wildcats in the house.
The truth is, I feel for the guy. Despite the fact Efron is legitimately 30 years old today, it seems like he'll always be plagued by the shadow of his teenage self. He was just too much of a heartthrob in his teen years to shed his good guy reputation, and even when I close my eyes and picture his rippling six pack (NOT SORRY) he still comes across as… ya know… young. That's probably because he made his big break as the Troy Bolton, the high school athlete turned musical golden boy in the hit film series High School Musical.
Let's be real, this gif will never fade from your memory,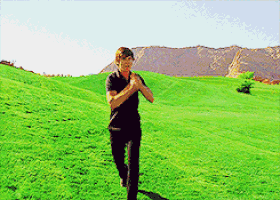 Few things are so perfect.
But even this dreamy image of Efron galavanting in a field comes a few years after the earliest picture I could find and share of the Baywatch star, which is this: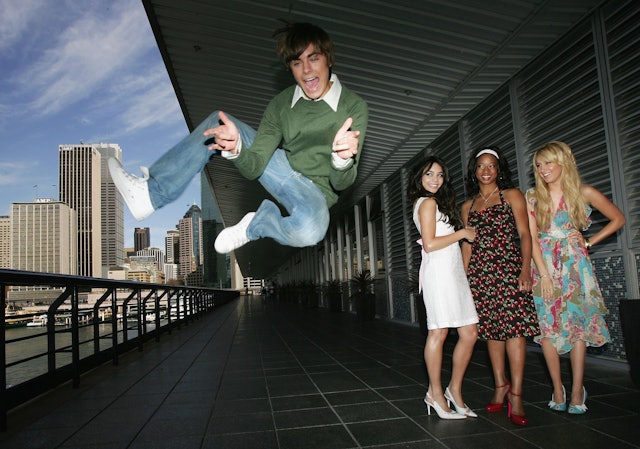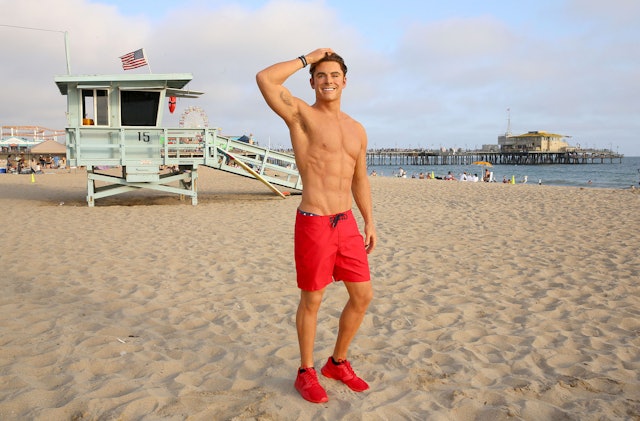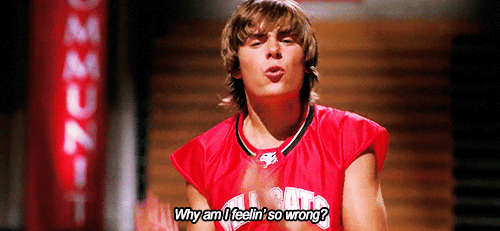 To this: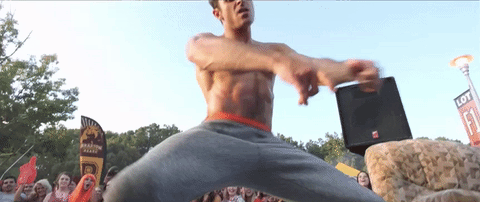 Ok, OK, OK. Last time.
From this: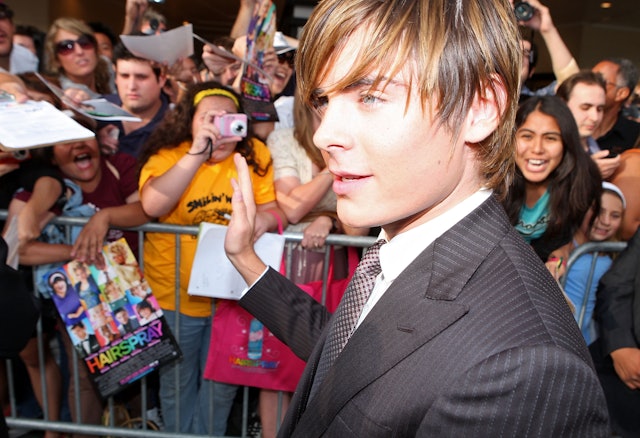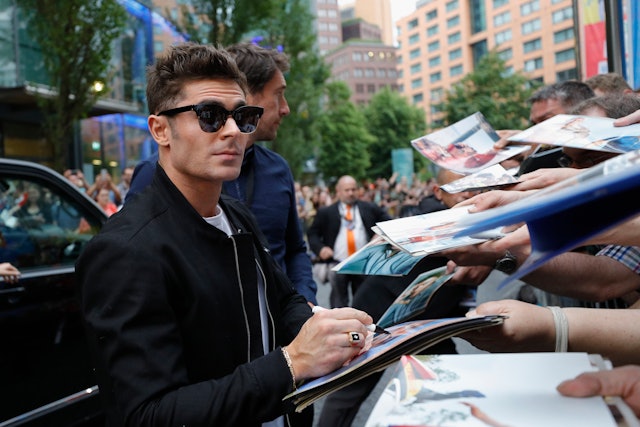 I don't know man. Call it fame. Call it money. Call it beauty. But whatever you call it, call it impressive.
This man is suspiciously attractive. You don't have to be into dreamy eyes, sculpted muscles, and perfect teeth to appreciate his sheer symmetry.
Today, Efron admits that growing up in the public eye was not the smoothest of rides. He had his fair share of bumps, including substance abuse and partying. He told the Hollywood Reporter in 2014,
He later added, "I'm grateful for every bit of that early success. It was hands-down the most honest, carefree, passionate experience of my life. There were no expectations."
Today, he's successfully transitioned out of his teenage stereotype and into a full grown Man with a capital M, OK? He's sober, maybe in a relationship, and still making movies fans love and adore. Way way back in 2007, a very young Efron, new to fame and recognition, told Rolling Stones his "plan to success" was to just "stay boring."
With a jawline like that? Yeah right. Good luck.
Check out the entire Gen Why series and other videos on Facebook and the Bustle app across Apple TV, Roku, and Amazon Fire TV.
Source: Read Full Article