She Truly Encapsulates the Emoji

All eyes were on Meryl Streep during the men's final of the US Open this year. The Oscar-winning actress was spotted in the crowd alongside her son, Henry Wolfe Gummer, and she went through quite the roller coaster of emotions while watching Novak Djokovic and Juan Martín del Potro battle it out on the courts. Her facial expressions ranged from jovial to intensely concentrated before she basically morphed into a very distressed version of the screaming emoji after Del Potro scored a shocking point during the match. Who knew Meryl was such a passionate tennis fan?!
Of course, as soon as footage of Meryl at the US Open started to circulate, Twitter erupted with a flurry of reactions to her hysterical facial expressions, which are already fueling memes, just like her iconic yelling meme that's somehow still relevant three years after it was born. Ahead, see all the photos of Meryl getting really into the competition, followed by all the funny tweets about her latest Oscar-worthy performance.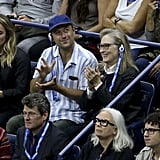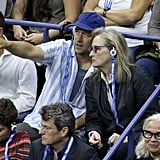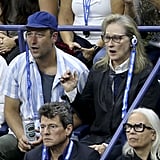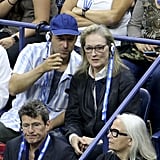 Source: Read Full Article