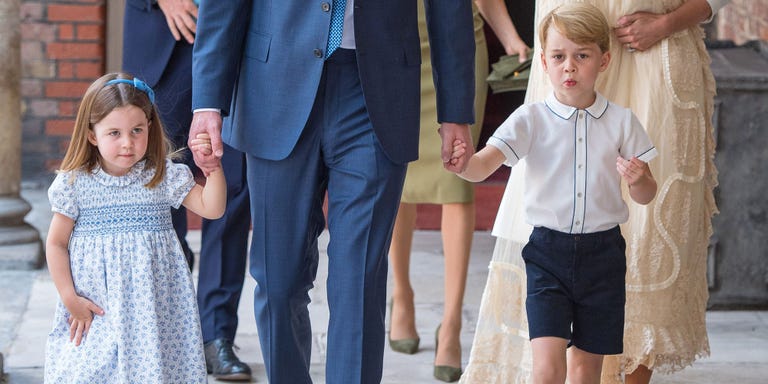 Several members of the royal family attended Prince Louis' christening at the Chapel Royal of St. James' Palace in London on July 9. But it was Prince Louis' siblings, Prince George and Princess Charlotte, who really stole the show.
Prince Louis' christening featured several key differences from the christenings of his brother and sister. But with Prince William's brother, and Kate Middleton's brother and sister, all attending the christening, it's clear that family is crucial to the Cambridges. Which is why it's unsurprising that George and Charlotte were exceedingly cute on their brother's big day.
Firstly, both Charlotte and George arrived holding their dad, Prince William's, hand while their mother, Kate Middleton, carried baby Prince Louis.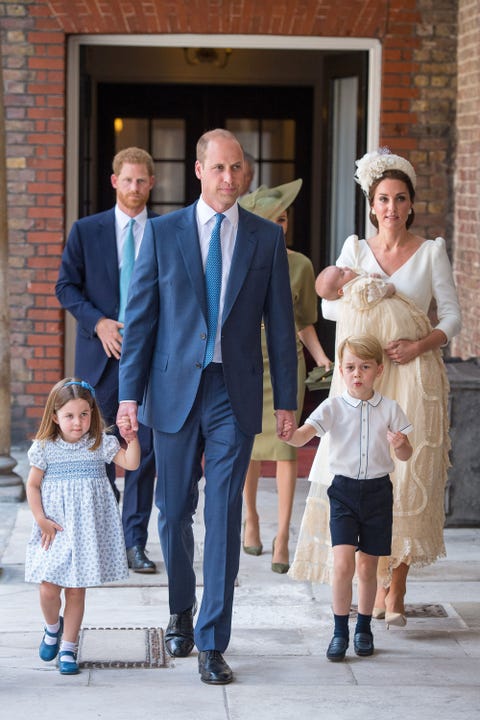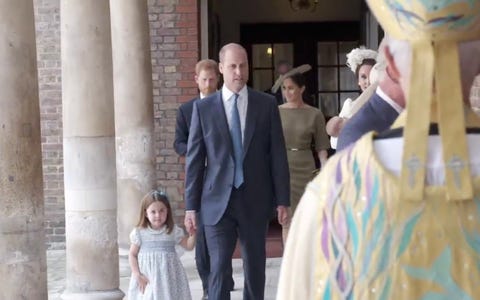 And when it came to speaking to the Archbishop of Canterbury, Justin Welby, who was performing the christening, Princess Charlotte looked up at him with the cutest, quizzical expression: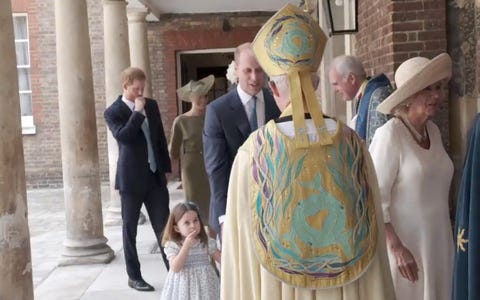 The event sent Prince William straight into dad mode, as he guided both Prince George and Princess Charlotte, and gently let them know who they should greet and talk to: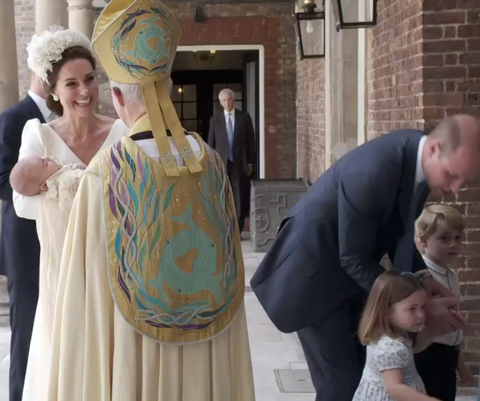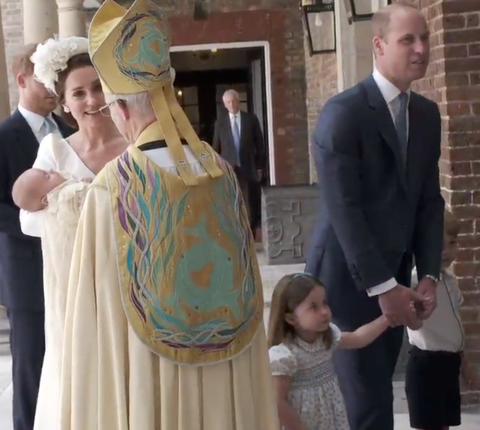 And when they left the christening, Princess Charlotte was spotted behaving incredibly well, again holding hands with her dad:
A notable difference between Louis, George, and Charlotte's christenings was that Queen Elizabeth wasn't able to attend Prince Louis'. While the monarch made it to both Prince George and Princess Charlotte's important days, along with her husband Prince Philip, neither put in an appearance at Prince Louis' christening.
The Express reported that the Queen's decision not to attend the christening "has not been made on health grounds and it is understood to have been mutually agreed by the Queen and the Cambridges some time ago."
Source: Read Full Article