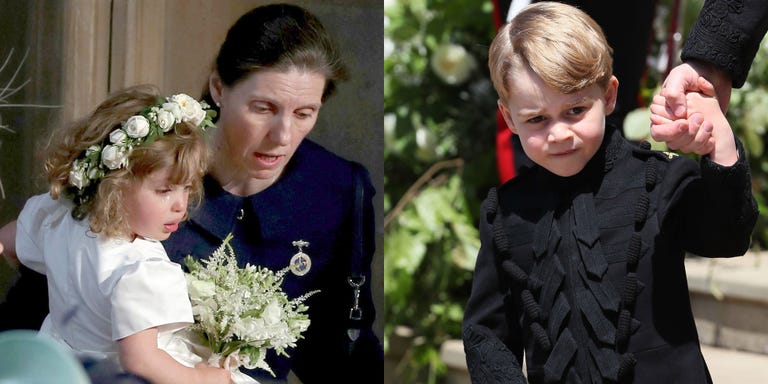 Prince George got a bit chatty and shy at Prince Harry and Meghan Markle's royal wedding on Saturday, but he also showed his compassionate side. When one fellow member of the bridal party broke into tears, the four-year-old royal reportedly swooped in to help her feel better, royal correspondents Emily Andrews and Omid Scobie revealed in the On Heir podcast.
Two-year-old bridesmaid Zalie Warren apparently "had a bit of a meltdown" before the ceremony. "She started crying when they were waiting for Meghan," Andrews said. "It was only a couple of minutes. So Nanny Maria Borrallo kind of looked after her, and George apparently was trying to comfort her as well, which is very sweet."
It turns out, George's comforting skills worked. He, Zalie, and the rest of the bridal party nailed their entrance as they followed Markle down the aisle.
Zalie is the goddaughter of Prince Harry and child of his close friends, Zoe Warren and Jake Warren. (Jake actually went to school with the groom and is the son of John Warren, the Queen's horse racing manager.) Though the toddler was caught in tears as nanny Borrallo carried her in St. George's Chapel, she pulled through for her big moment.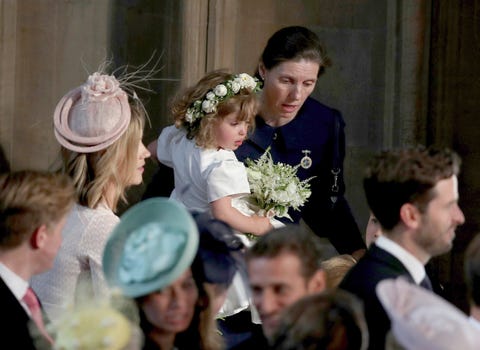 Prince George's little sister Princess Charlotte also played a big role in the bridal party during her uncle's wedding ceremony. When one bridesmaid tried to walk before cue, she reportedly instructed her, "No you can't go yet. We have to wait until we are asked."
As if we needed another reason to want Prince George and Princess Charlotte at our own weddings.
Source: Read Full Article