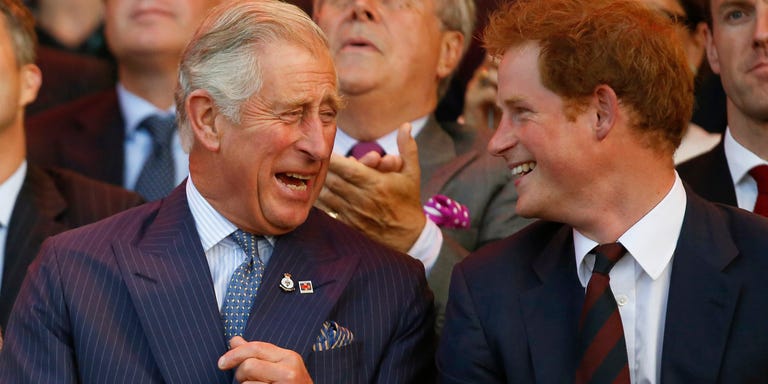 Between Prince William and Prince Harry, the former is usually better known for his cheesy quips and dad jokes. But during a recent royal visit to Ireland, the younger royal let loose—unfortunately at the expense of his father, Prince Charles.
Harry gave a snarky nod to the Prince of Wales while speaking at a garden party at the British Embassy in Dublin on Tuesday night. He mentioned that the Irish prime minister "showed my father around his home city of Cork just a couple of weeks ago."
He added: "So we are very grateful for you for joining us here this evening as well. And also very nice to know he didn't bore you senseless."
Aside from throwing playful shade at his dad, Prince Harry also gave a brief—and less savage—shoutout to his wife, Meghan Markle, who accompanied him on the trip to Ireland.
"We're so pleased to be here, for our first official international visit together as a married couple, and we hope it will be the first of many," he said, according to Vanity Fair.
Harry wasn't afraid to poke fun at himself during the trip, either. When a fan gifted him with a sketch of his and Meghan's engagement portraits, the prince commented on the mane she drew for him. "You've given me more hair," he quipped to the artist, Mirror reports.
However, when it comes to balding jokes, William may have Harry beat.
Source: Read Full Article