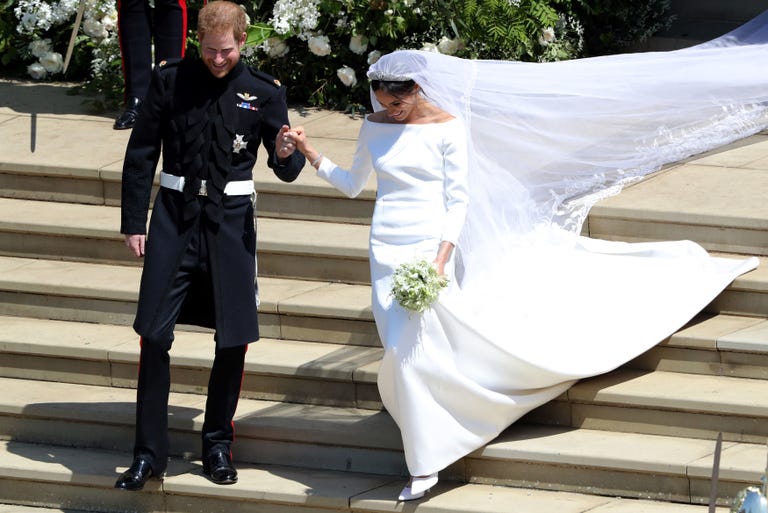 She may not officially be a princess but Meghan Markle got to marry her prince today and managed to recreate various iconic fairytale moments in the process.
After their big wedding ceremony, Prince Harry and Meghan Markle walked outside and went down the steps of St. George's Chapel to greet the public. Many fans were quick to notice that this fairytale moment was not only something special, but also something they've seen before in a popular Disney movie.
With a similar boatneck dress and long veil, Markle looked just like Cinderella as she walked alongside her new husband. While there weren't any birds helping her hold her veil (two of her page boys had that honor) and people weren't throwing rice or flowers as the newlyweds walked by, it was still the perfect princess moment for the new Duchess of Sussex.
After greeting the lucky few who were invited to join them on the castle grounds, they jumped into their royal carriage and kept the fairytale alive as they rode down to greet the various visitors who have traveled to greet the newlyweds. They also shared a kiss that was the perfect movie moment that everyone wishes for.
Sadly, Markle won't be officially considered a princess, like Kate Middleton was when she married Prince William. She does, however, get to be referred to as "Her Royal Highness" now. Despite not officially getting the title, Markle still looked like the princess that she is and clearly got her happily ever after.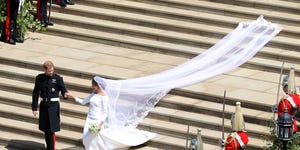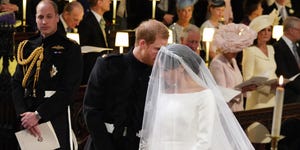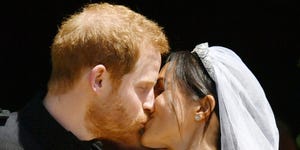 Source: Read Full Article