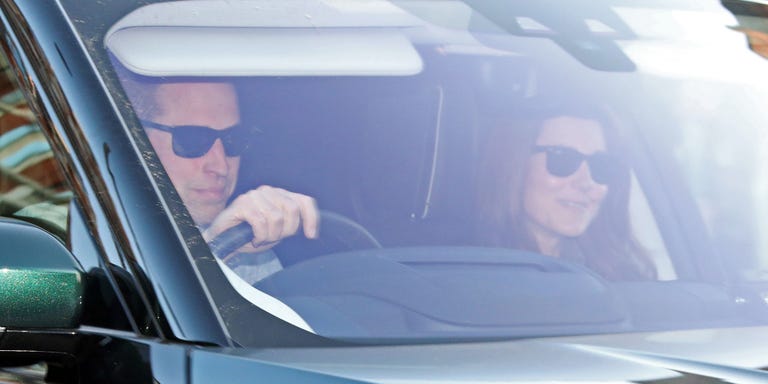 Prince William and Kate Middleton clearly had a great time at last night's royal wedding reception, hiding behind sunglasses upon their return to Buckingham Palace Sunday.
The royal couple had much to celebrate after the royal wedding of Prince Harry and Meghan Markle. Prince William was Prince Harry's best man and even gave a naughty speech at the very private wedding party that took place until the early hours of the morning. Kate Middleton, who donned Alexander McQueen for the big day, did not have an official role in the ceremony, although Prince George and Princess Charlotte participated as a page boy and bridesmaid, respectively.
It's unknown if Prince George and Princess Charlotte were with them in the car but it's probably a safe bet that it was a special night out for the royal parents as they got to enjoy midnight snacks, themed cocktails, and fireworks at the exclusive party hosted by Prince Charles. According to The Mirror, the private party at Frogmire House was 'festival-themed' and even included a tiki bar at the request of the groom.
There were also two after-parties that took place in London after the party at Frogmore House. One took place at Chiltern Firehouse in Marylebone while another took place in a soundproofed private home in Chelsea.
While it's not confirmed if Prince William and Kate Middleton attended either of those parties, it wouldn't be surprising to see them in need of a bit of rest after celebrating with the newlyweds all night long.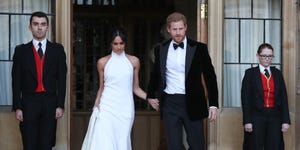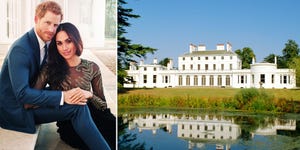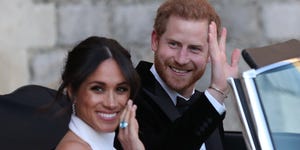 Source: Read Full Article