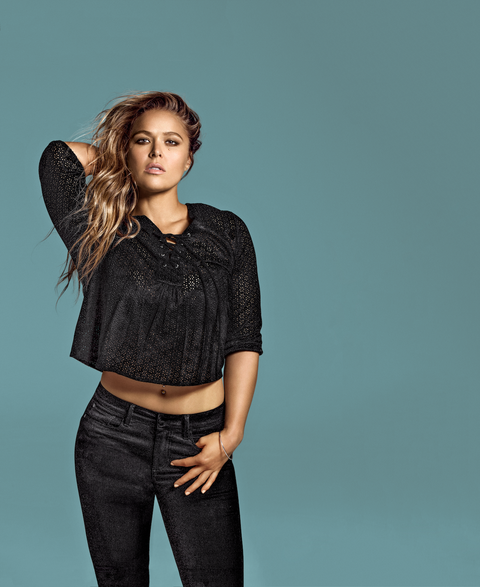 I think everyone in their 20s should: Screw up a bunch on their journey of self-discovery.
I have a real weakness for: Buffalo wings. I like my wings like I like my man: hot and naked.
The last time I was nervous: WrestleMania. It was my very first WWE match, in front of a crowd of about 80,000.
My best trait: Loyalty.
And my worst: Same. I'm loyal to a fault.
My #WCW: My best friend [and fellow WWE star], Marina Shafir. She's a badass who inspires me every day.
#NormalizeBreastfeeding ?‍♂️??
A post shared by Marina Shafir (@marinashafir) on
My vice: It rotates—right now, it's Amazon 1-Click purchases. I always need at least one vice since being perfect makes me crazy.
A common misconception about me: That I'm gratuitously violent. I don't fight for free—that's for amateurs.
Fave costar: Mark Wahlberg. We are in the Entourage film and Mile 22 together. It's always amazing to work with him.
By this time next year, I want to: Be one of the first women to headline WrestleMania.
My mantra: Success is the best revenge.
Source: Read Full Article