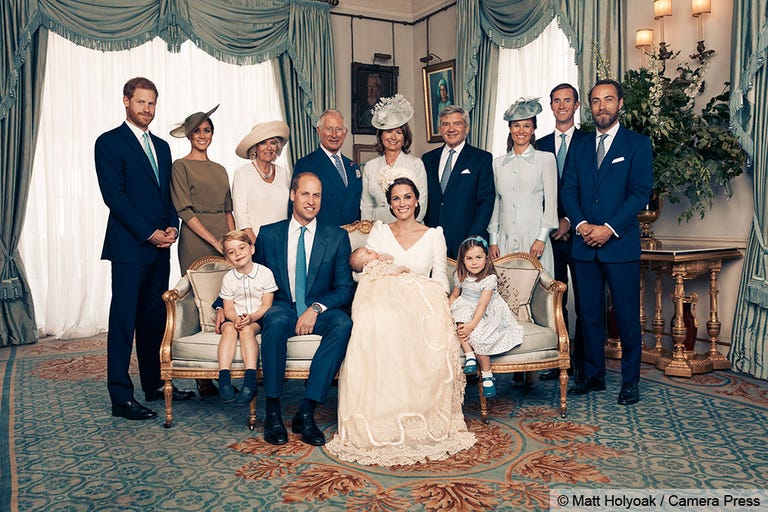 Prince Louis' official christening portraits were released Sunday, but two significant members of the royal family were missing: Queen Elizabeth II and Prince Philip. However, Her Majesty still managed to make an appearance in a very subtle way.
A portrait of the Queen painted by Michael Noakes is visible towards the center-right between Carole and Michael Middleton in the portrait above (and between Prince Harry and Meghan Markle in the portrait below).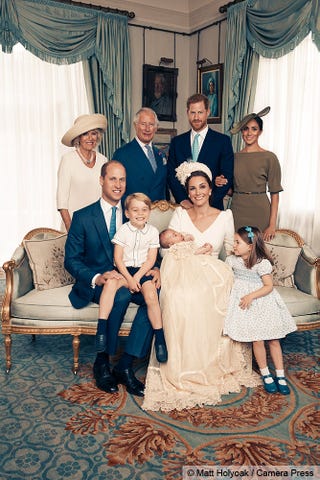 Since Queen Elizabeth II was unable to attend her great-grandson's baptism in person on July 9, The Mirror speculated whether this was the royal family's way of honoring the Queen in the portrait. However, royal expert and writer of Royal Musings blog Marlene Koenig tells BAZAAR.com that British photographer Matt Holyoak likely made the call, and not Prince William or Kate Middleton.
"The christening photos were taken in the Morning Room at Clarence House; the same room where the official photos for George's Christening portraits were taken," Koenig explains. "The painting cannot be seen in George's baptismal photos, but it was there on the wall. I think the photographer wanted to have a different angle for his official photos rather than offer a 'sweet tribute' to the Queen."
Queen Elizabeth II and Prince Philip did not attend their great-grandson's baptism at Chapel Royal of St. James' Palace in London last week, and there was little explanation given for their absence. The Press Association released a statement saying, "The decision was not made on health grounds and it is understood to have been mutually agreed by the Queen and the Cambridges some time ago."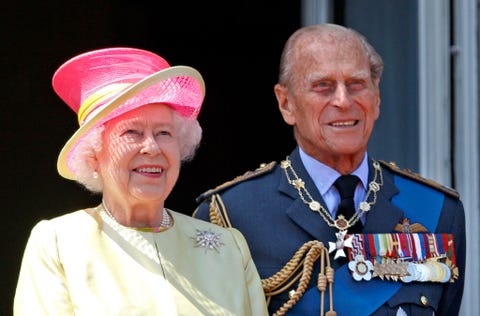 Koenig believes the Queen did not attend due to her busy schedule, which included preparing for her meeting with President Donald Trump on Friday, and duties that she had to carry out as the U.K.'s head of state on the day of the actual christening.
"On Monday, the day of the baptism, there were several Cabinet resignations," Koenig says. "As the sovereign, she has to approve the changes in the government."
Source: Read Full Article