Rachel Lindsay has been making headlines for the interview she did with Chris Harrison on "Extra," which ultimately led to his firing as host of "The Bachelor" franchise. The former Bachelorette teamed up with New York Magazine to write a first-person essay for the cover about her experience with the franchise, which began when she was a contestant on season 21 of "The Bachelor" in 2016. In the article, she revealed that she and her "Higher Learning" podcast co-host Van Lathan believe there are two groups of "Bachelor" fans. "There is a Bachelor Nation, and there is a Bachelor Klan," she explained. "Bachelor Klan is hateful, racist, misogynistic, xenophobic, and homophobic. They are afraid of change." Following the fall-out from the "Extra" interview, the former lawyer from Dallas announced she was going to step away from the franchise. "I'm exhausted from defending myself against a toxic fandom," she wrote in the essay.
In the article, the former lawyer also explained how some fans of the show blame her for the firing of Chris Harrison. "I was known as the contestant who was always starting trouble," she wrote. "'That Rachel Lindsay,' the one who couldn't stay quiet, who bites the hand that feeds, Bachelor Nation's public enemy No. 1. Later, I would be known as the one responsible for Harrison's eventually leaving the franchise."
So why was the "Extra" host so upset by her New York Magazine cover? Read on to find out.
Rachel Lindsay calls her New York Magazine cover "very disappointing"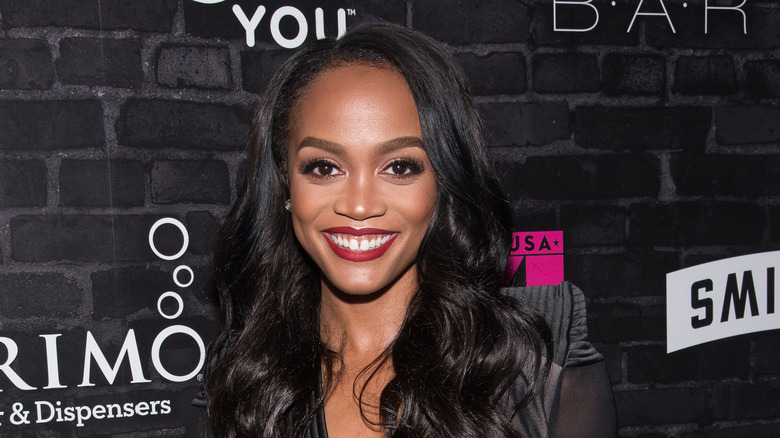 Rachel Lindsay collaborated with New York Magazine to write a detailed first-person essay about her experience with the Bachelor franchise. However, she felt "disrespected" by the headline, which read "Oops, I Blew Up the Bachelor." Rachel took to Instagram to express her disappointment. "While it was a very collaborative experience, they decided to misrepresent me with the headline that was chosen for the cover. Those are not my words nor are they a reflection of how I feel. In fact, it is in stark contrast to the context of the piece," she wrote. "For me, it is very disappointing and disrespectful that the very notion I was trying to refute was used against me by the publication for a clickbait headline. My truth and my thoughts are told on the inside of the magazine which I am very proud of and hope you all read."
New York Magazine responded, telling Insider, in part, "We were sorry to learn that she is unhappy with the cover line (which was not meant as a direct quote), but it shouldn't take away from the candor and bravery of her words in the piece."
Supporters commented on New York Magazine's Instagram post. "She didn't blow up The Bachelor – she merely pulled the curtain back on a franchise that needed to be held accountable," one user wrote. Another fan commented, saying, "The headline is just perpetuating the stereotype that Rachel is fighting against."
Source: Read Full Article