Iconic.

When they say "shoot for the stars," people typically mean that you should follow your dreams. But for Temple University student Sylvia Wilson, it actually means shoot a direct message to your favorite star . . . because in her case, a bold DM aimed at Black Panther actor Michael B. Jordan resulted in dreams coming true.
When she found out that Michael would be visiting her school's campus, Sylvia decided to go out on a limb and Instagram message him to ask for a photo. Imagine her surprise when he wrote back, telling her to swing by his trailer on the set of Creed II and snap a selfie!
Sylvia, a true inspiration, didn't get just one photo; she posted three in a now-viral tweet, sharing the story of her successful DM and even reporting back on what Michael smells like. (Bath & Body Works Mahogany Teakwood, in case you're wondering.)
So if you're scared to shoot your shot, let Sylvia's success be an inspiration. Keep reading to see her victory photos with Michael, then work on crafting the perfect message to your favorite celebrity. Whats the worst that could happen?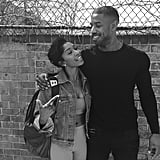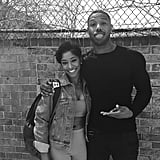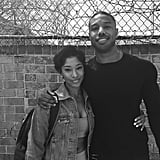 Source: Read Full Article