The Pioneer Woman likes to talk about her life and share funny stories. Ree Drummond spoke about a time when she was on a date and the dinner didn't go as planned. Here's the hilarious kitchen disaster the Food Network star had before she met her husband, Ladd.
How Ree and Ladd Drummond spend date night
When Drummond has some alone time with her husband, they have date nights. One way they like to spend date nights out is to eat a steak meal and go for a drive.
"We're going to sound so old when I say this, but it's going to Tulsa and having a big steak dinner and beautiful wine and dessert," Drummond tells Us Weekly. "Then we almost have to be carted home! Sometimes we go for drives. Usually, we either listen to country music or ESPN radio — some kind of football analysis going on that I turn way down because it's killing my vibe."
Ree Drummond's cooking disaster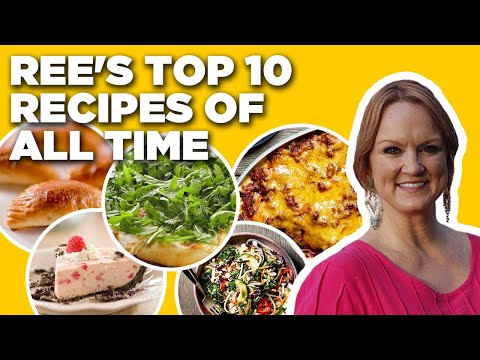 Drummond told her viewers about a time she made caesar salad for a date when she was in her early 20s. She says she accidentally used a bulb of garlic in the dressing instead of a clove.
"I wasn't a very good cook," Drummond admits during The Pioneer Woman show. "It was the garliciest garlic experience I ever had in my life. The gentleman was very polite and ate it and I can only imagine what was going through his mind. He never called me again after that. It's for the best, right?"
Ree Drummond's favorite date night recipes
When it comes to Drummond's favorite recipe to make for date night, bacon-wrapped filet is at the top of her list. "It might sound cliché, but bacon-wrapped filet is hard to beat," she says in her column. "Loaded crash hot potatoes are a favorite, too—I pile mine with sour cream, while Ladd sticks to cheese and bacon."
The Accidental Country Girl also likes to add a simple meal to the mix. She enjoys a salad with ranch dressing and a "gooey" chocolate dessert on the side. Drummond adds that she doesn't want to make any "complicated" desserts.
Ree Drummond reminisces about her mall days in the 1980s
Drummond's garlic mishap isn't the first time she took a trip down memory lane. In a different episode of The Pioneer Woman, she reminisces about the days when she used to hang out with her friends at the mall.
"Potato skins are just one of those foods that used to pop up in chain restaurants in the 1980s," says Drummond. "And my friends and I would go to the mall to meet cute guys. Those were the days, I'm telling you. I had no responsibilities back then. I also had no brain in my head, so I'd rather be where I am now," she jokes.
Drummond has been married to her Marlboro Man. The couple has been married since 1996 and have four children together (Alex, Paige, Todd, and Bryce). Drummond also has a foster son named Jamar.
RELATED: The Pioneer Woman Ree Drummond's Funniest Bloopers
Follow Sheiresa Ngo on Twitter.
Source: Read Full Article