Roseanne Barr at the "Roseanne" Press Conference at the Four Seasons Hotel on March 23, 2018 in Beverly Hills, California.
(Vera Anderson/WireImage)
Roseanne Barr revealed how her character will get killed off on the upcoming spinoff of "Roseanne" after she was fired from the ABC series in May for writing a racist tweet.
Barr told Brandon Straka on his YouTube show "Walk Away," that the writers of the ABC spinoff "The Conners" elected to have her character die by overdosing on opioids.
"Oh ya, they killed her," she said. "They have her die of an opioid overdose."
A rep for "The Conners" did not immediately return Fox News' request for comment.
Barr made it clear she was not happy with her character's fate saying it was disrespectful to fans "who loved that family" on the original series.
"There's nothing I can do about it," Barr admitted. "It's done. It's over."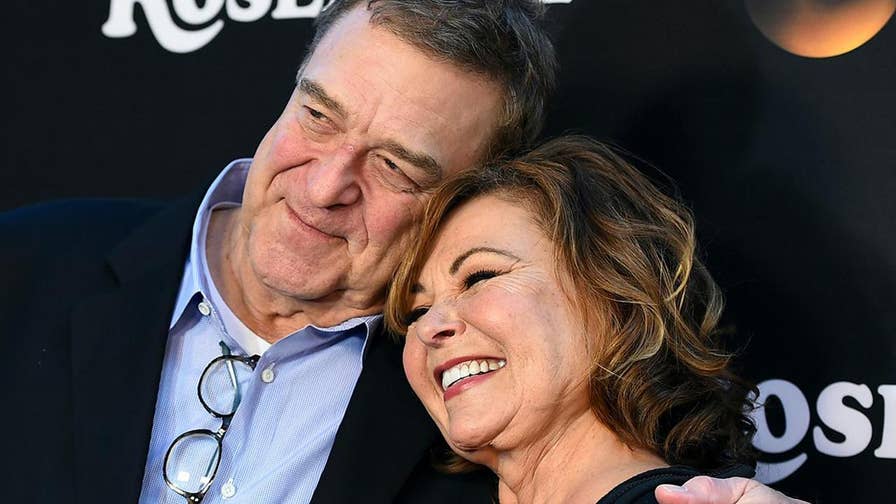 John Goodman defends Roseanne Barr
'Roseanne' costar John Goodman speaks out for the first time since ABC's cancelation of the hit sitcom, defending Roseanne Barr against allegations of racism; Jonathan Hunt reports from Los Angeles.
Barr's former co-star John Goodman revealed previously that her character would die in the spin-off but did not say how. ABC has yet to comment on how they will handle Barr's character's death.
Barr made headlines after she tweeted in May that former President Barack Obama's aide, Valerie Jarrett, who is African-American and was born in Iran, was as though the "Muslim brotherhood & planet of the apes had a baby." ABC canceled the popular reboot of "Roseanne" shortly after the tweets.
You can find Sasha Savitsky on Twitter @SashaFB.
Source: Read Full Article