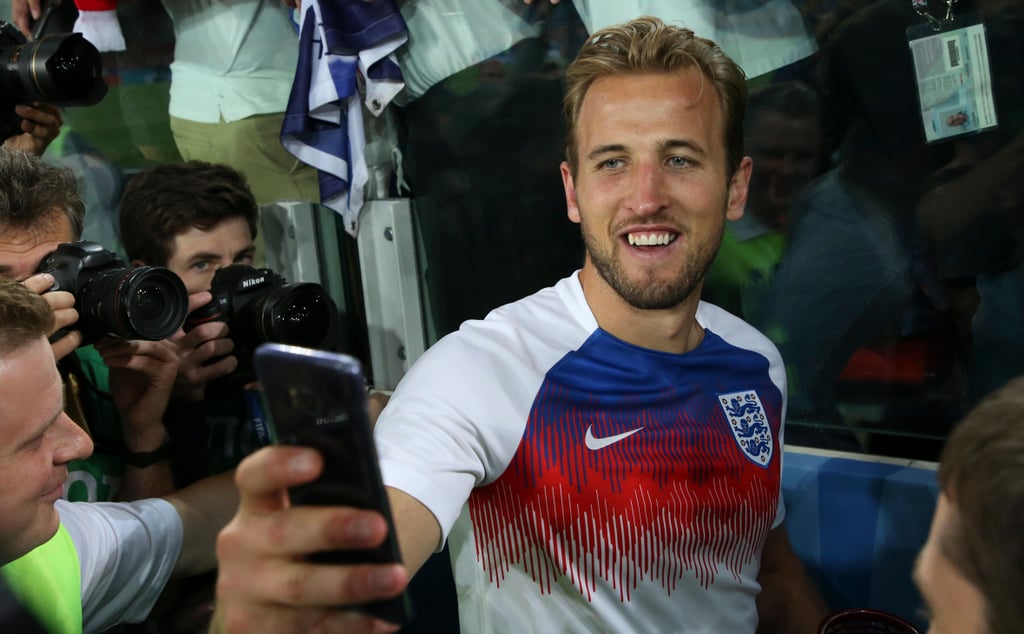 From Royals to Reese Witherspoon, These Stars Showed Their Support For the England Soccer Team

If you haven't already heard (where have you been?), England won Tuesday's match against Colombia in the soccer World Cup, and the country went wild, including many British celebrities. Twitter was flooded with support for the England team after a 2-hour game and a tense penalty shoot-out. As soon as the final whistle blew, messages flooded in from the likes of Harry Potter's Matthew Lewis, Game of Thrones star Maisie Williams, and even Reese Witherspoon (who clearly decided to support England after the US failed to qualify). But it wasn't just celebrities that were supporting their home team, the royal family got involved too. Prince William, who takes his World Cup sportsmanship very seriously, was quick to support the team, taking to the Kensington Palace twitter account to share his own message of support, saying: "you should know the whole country is right behind you for Saturday! Come on England!" British rapper Stormzy even briefly paused his gig in Ibiza to watch the winning moment. Now that is what you call dedication.
Ahead, read all of the funny messages and overwhelming support from celebrities, because let's be honest, it's coming home, guys.
Source: Read Full Article