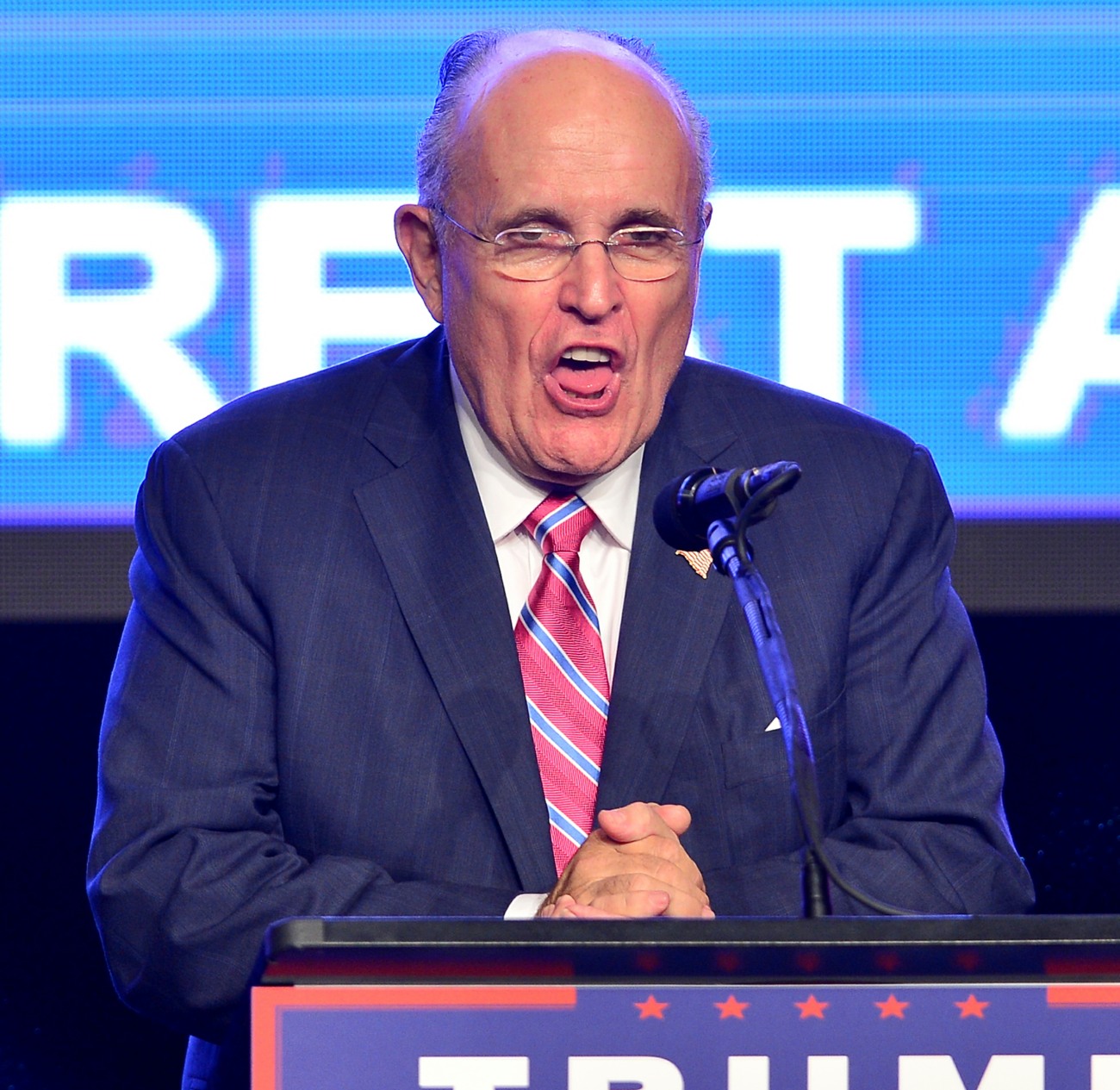 I can't remember who made this point – Nicolle Wallace, maybe? – but someone spoke the truth about Rudy Giuliani, and it made everything clear to me. Paraphrasing, the point was this: Giuliani is not actually providing legal counsel to Donald Trump and Giuliani's behavior is not one of a lawyer defending his client publicly. Every time Giuliani is on a TV show, he's there to muddy the water, to throw sh-t at the wall, to run around and distract and make sh-t up. None of what Rudy does is part of some real legal strategy beyond "distract, misinform and confuse." With that in mind, here's Rudy's latest:
Rudy Giuliani, President Donald Trump's attorney, said Sunday that "truth isn't truth" when explaining that he won't let special counsel Robert Mueller rush Trump into testifying because he doesn't want investigators to trap the President into a lie.
"When you tell me that, you know, he should testify because he's going to tell the truth and he shouldn't worry, well, that's so silly because it's somebody's version of the truth. Not the truth," Giuliani told NBC's Chuck Todd on Sunday morning during "Meet the Press."
"Truth is truth," Todd said in response.
"No, no, it isn't truth," Giuliani said. "Truth isn't truth. The President of the United States says, "I didn't …"
"Truth isn't truth?" Todd interjected. "Mr. Mayor, do you realize, what … I think this is going to become a bad meme."
"No, no, no … don't do this to me," Giuliani said.
"Don't do 'truth isn't truth' to me," Todd continued.
"Donald Trump says I didn't talk about [former national security adviser Michael] Flynn with [then-FBI Director James] Comey. Comey says you did talk about it. So tell me what the truth is," Giuliani said.
[From CNN]
The truth isn't the truth now, you guys. 1984 wasn't a book and knowledge doesn't exist. To answer Giuliani thought experiment, if Trump says he didn't talk to Comey about Flynn and Comey says they talked about Flynn, that means the truth is that they talked about Flynn. That's the truth because Trump is a liar. If Trump says the sky is blue, you know the sky is red.
Meanwhile, Trump was sweaty-tweeting about White House counsel Don McGahn this weekend. The New York Times reported that McGahn worried that Trump was trying to set him up as some kind of "fall guy," so McGahn has been cooperating fully with Mueller's investigation, even providing new information to Mueller.
Which led to a number of sweaty tweets from Trump about how John Dean – one of the few men in the middle of Watergate with a conscience – was a "rat" for providing testimony against his conspirators. Trump was also tweeting about how Mueller's investigation is the new McCarthyism or something. If you can follow his train of thought, I feel sorry for you because your brain is probably just as broken as Trump's. We're being "led" by a corrupt moron who thinks he's being super-clever.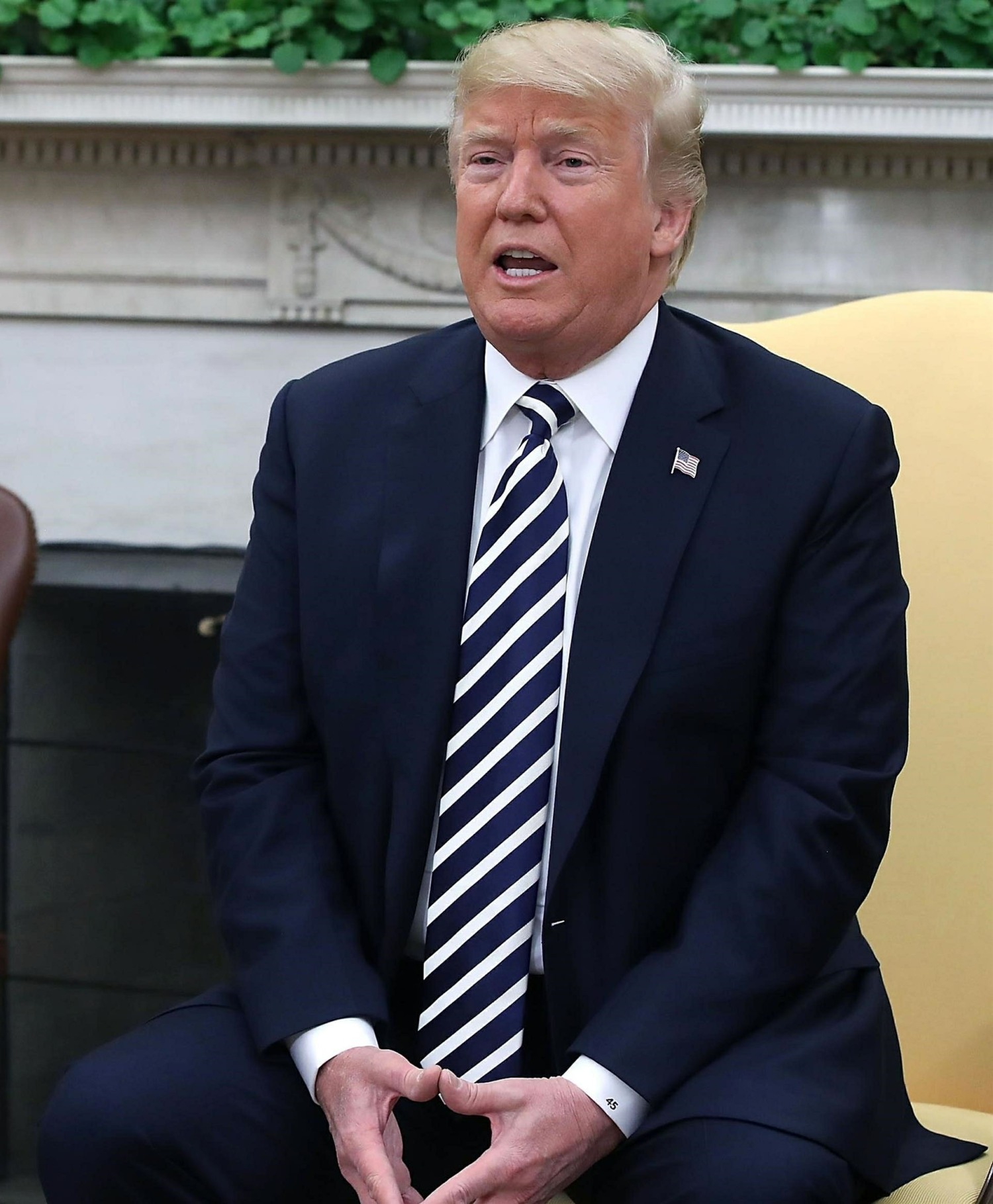 Photos courtesy of WENN, Backgrid.



Source: Read Full Article