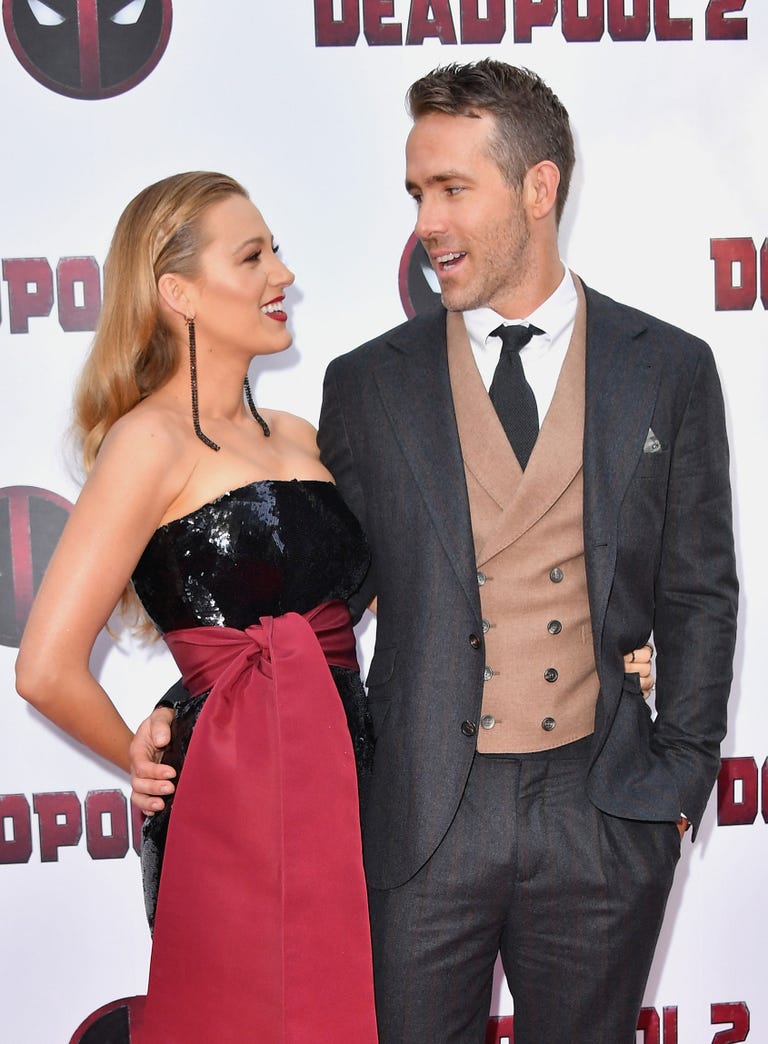 In a video released yesterday, the stars of the film Book Club called out Ryan Reynolds during a promo for their movie, which comes on the same weekend as Deadpool 2. They told Ryan to "bring it on" at the box office, calling him "Mr. Lively." Ryan apparently doesn't mind that title, though.
A reporter asked him about it last night at the Deadpool 2 premiere, and he had the best response. "Oh, I'm Mr. Lively 24/7," he said. "And I'm happy about it. It's great. [It's the] best gig."
The couple has been married since 2012 and they have two daughters together, two-year-old James and one-year-old Ines, and he told Vanity Fair while walking last night's red carpet that his family is super important to him.
"My family is everything to me," Ryan said. "[Blake has] immeasurably made my life better. She's my best friend. I absolutely love and respect her. She's the best thing that's ever happened to me."
Blake and Ryan walked the premiere's red carpet together, and she even paid homage to the main character, played by her husband, with her outfit. She wore Deadpool's signature colors: black and red.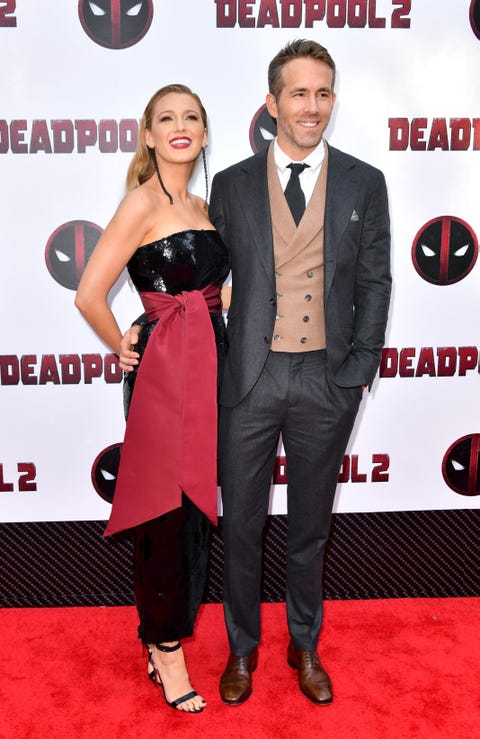 Ryan said she "rocked" the look, which is obviously true.
Deadpool 2 hits theaters May 18.
Follow Emma on Instagram.
Source: Read Full Article