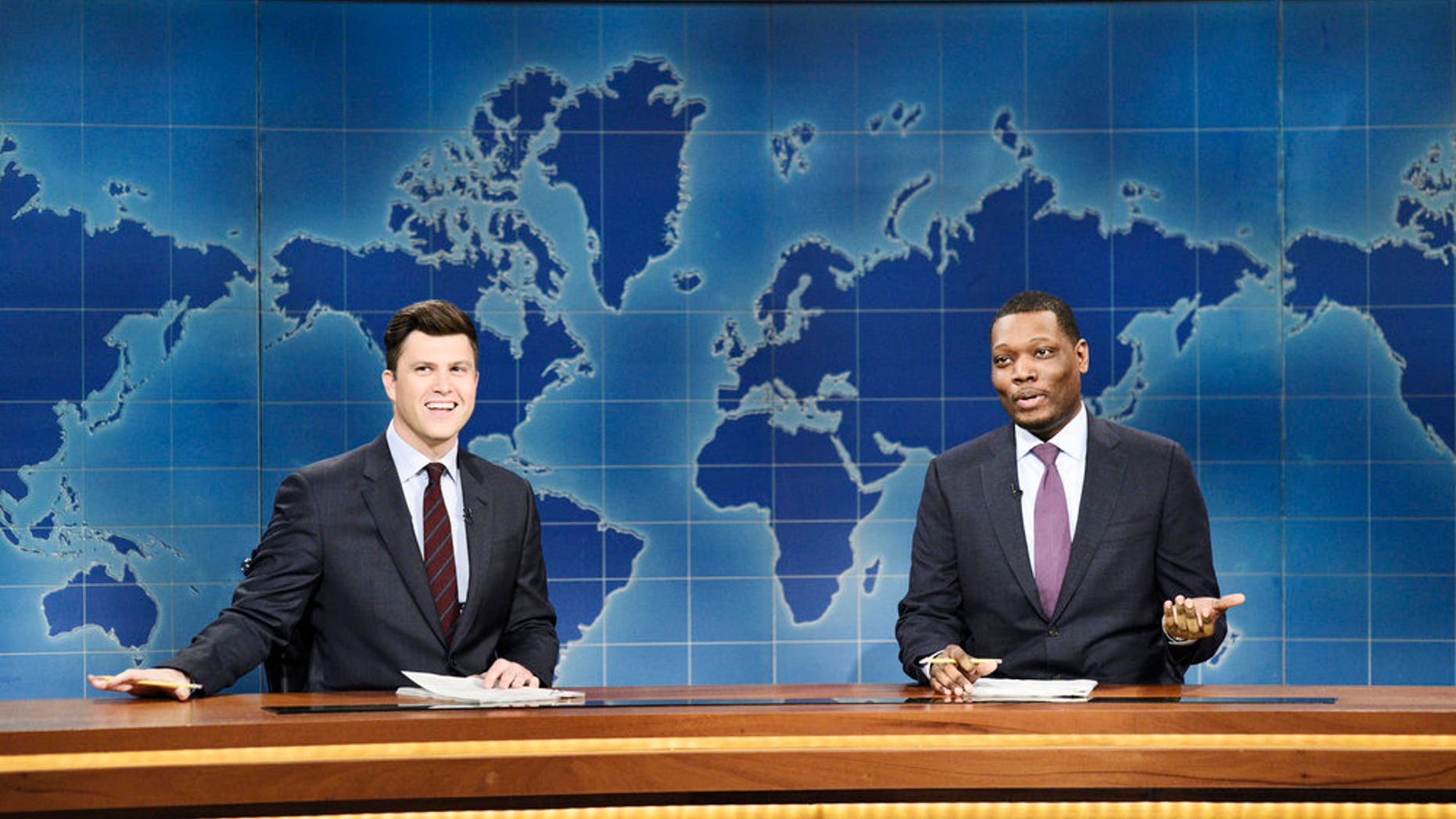 A Vermont girl is upset over a recent joke made about her disabled pet chicken on "Weekend Update."
(Photo by: Will Heath/NBC)
A 10-year-old Vermont girl is upset with "Saturday Night Live" after it joked about killing and eating her disabled pet chicken.
ALMOST 4 IN 10 SURVEYED SAY NBC'S 'SATURDAY NIGHT LIVE' IS TOO POLITICAL
Alora Wood's pet, Granite Heart, was born with a deformed foot and is learning to walk with the help of a custom wheelchair. On a recent installment of the NBC sketch show's "Weekend Update" one of the cast members joked that she should "just eat the chicken."
Wood told NECN-TV that she knows the segment was meant to be a joke, but says what if it was a dog?
The girl says: "Any creature, no matter how big, no matter how small, they deserve to have a perfect life."
ALEC BALDWIN REPRISES DONALD TRUMP ON 'SATURDAY NIGHT LIVE' IN 'DEAL OR NO DEAL: GOVERNMENT SHUTDOWN EDITION' COLD OPEN
The custom wheelchair came from a company in Amherst, New Hampshire, that makes pet wheelchairs.
CLICK HERE TO GET THE FOX NEWS APP
Representatives from "Saturday Night Live" did not immediately respond to Fox News' request for comment.
The Associated Press contributed to this report.
Source: Read Full Article