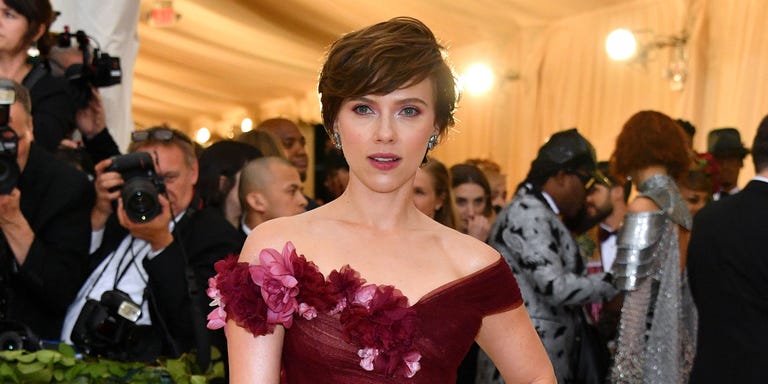 Scarlett Johansson's latest role is causing controversy already, and filming hasn't even begun.
According to People, Johansson has been cast as trans man Dante "Tex" Gill in upcoming movie Rub & Tug. Gill owned a massage parlor in Pittsburgh in the 1970s, allegedly operating as part of the underground sex industry. The BBC describes Gill as a "Pittsburgh crime boss" who was assigned female at birth but identified as a man, asking to be referred to as "Mr Gill."
While descriptions of Gill vary greatly between publications, the BBC points out that Gill's official obituary notes that they "may even have undergone the initial stages of a sex change." Bustle reports that, "If Gill identified as a transgender man, it's definitely problematic for Johansson, a cisgender woman, to portray Gill on screen."
The internet reacted quickly to Johansson's casting, calling for a trans man to be cast in the role instead.
However, the Avengers actress appeared to disagree with any criticism, by issuing a divisive statement regarding her new part.
In response to the backlash, Johansson issued a statement to Bustle via her representative who said, "Tell them that they can be directed to Jeffrey Tambor, Jared Leto, and Felicity Huffman's reps for comment."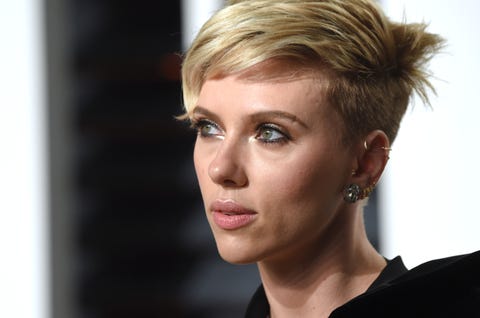 Tambor played a trans woman in Transparent, while Huffman starred in the movie Transamerica. Leto famously won an Oscar for his role in Dallas Buyers Club, which was released in 2013, but told The Telegraph in April 2018 that he would "probably pass" if offered the part again. He elaborated, "I think we should make sure we always think first of people in the minority that don't have as many opportunities. And that was made very clear to me through that process."
This isn't the first time that Johansson has ignited controversy with a film role. Her previous collaboration with director Rupert Sanders, who will also direct Rub & Tug, was Ghost in the Shell. Controversially, Johansson was accused of whitewashing her character, which was based on a popular character from Japanese manga.
Source: Read Full Article