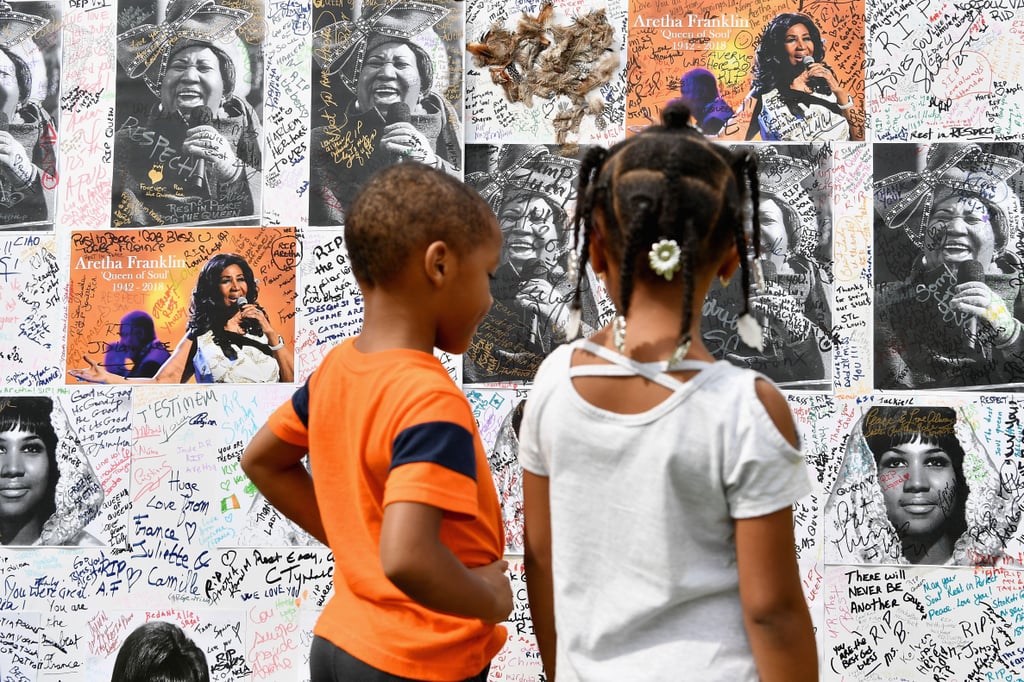 See How the City of Detroit Is Celebrating the Legendary Aretha Franklin

Thousands of people arrived at the Charles H. Wright Museum of African American History in Detroit to pay their respects to Aretha Franklin. Aug. 28 was the first day of public viewing for the late Queen of Soul, who passed away on Aug. 16 in Detroit, where she grew up. More than 15,000 people gathered at the museum to celebrate Aretha's life, meet other fans, and see the singer one last time as she lay in a gold-plated casket.
People of all ages snagged a spot in line, many sporting Aretha Franklin T-shirts, and they received a program upon entering the museum that showed all of Aretha's albums through the years — the ultimate keepsake. "Aretha was just the soul of Detroit. Her melodious voice and her message, especially during the turbulent time of the '60s, really impacted the city and a nation and the world," said O'Neil Swanson of Swanson's Funeral Home, who attended the viewing.
There's also an exhibit coming to the Charles H. Wright Museum beginning on Sept. 21 entitled "Think," which is described as a tribute to the Queen of Soul. Ahead, see photos of the many people who gathered to remember the icon's life.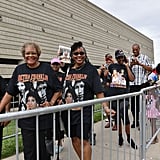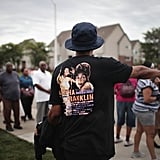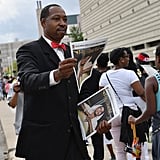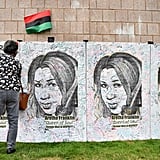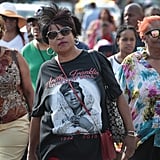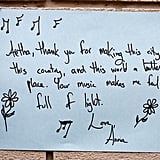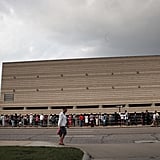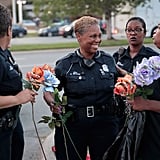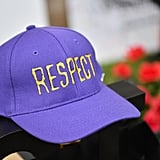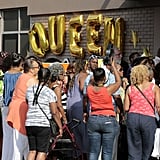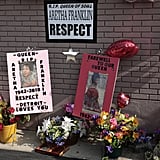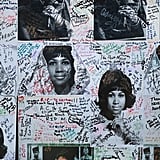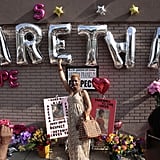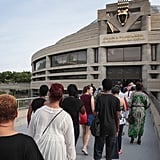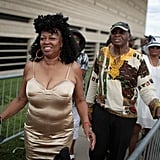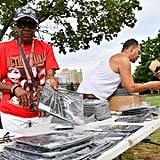 Source: Read Full Article