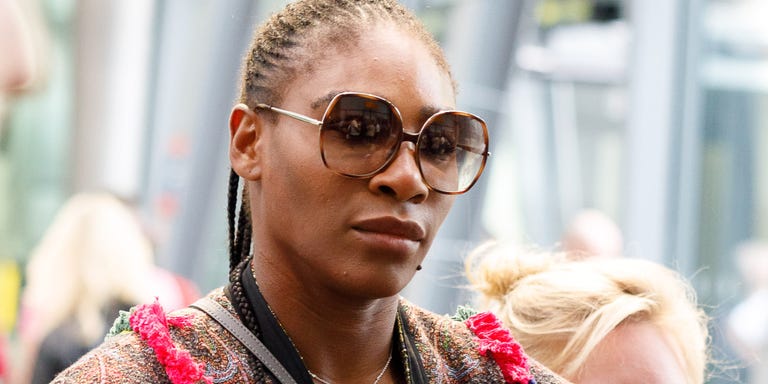 Serena Williams has officially touched down in London for the royal wedding and she's not alone.
Williams was spotted arriving at Heathrow Airport today with her husband, Reddit co-founder Alexis Ohanian, and their daughter Olympia. Williams recently pulled out of the Italian Open, which is also taking place this weekend.
Williams pushed a baby carriage while her husband carried baby Olympia in his arms. She kept her look casual in a short black dress with matching sneakers and multicolor jacket.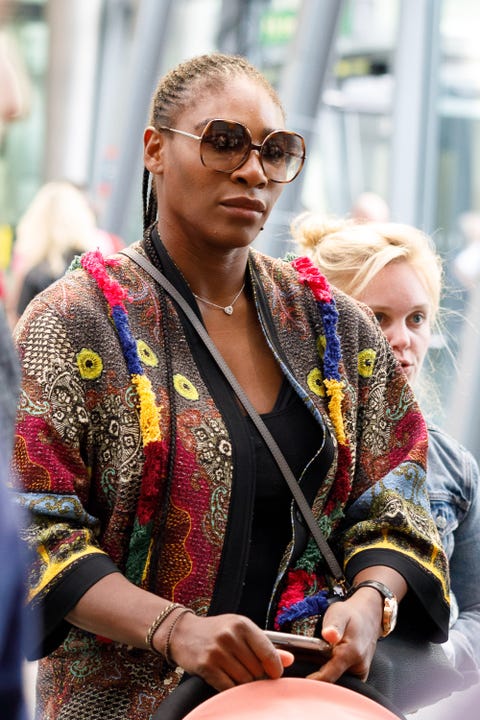 It's no surprise to see Williams' attending the wedding after pulling out of the tournament. She first met Meghan Markle at a 2014 charity football game and they have been close friends ever since. Williams originally said she wasn't sure if she would be able to make it to the wedding, "I don't know, I think it's during one of the tournaments, I'll see if I can make it."
The Italian Open would've been Williams' big return to tennis after giving birth to her daughter on September 1, 2017. She is still set to compete in the French Open later this month, according to her coach.
Williams previously shared some wedding advice for Markle on Good Morning America: "I just think it's so important to enjoy the moment. And eat the cake—I didn't get to eat mine at the wedding. We were just having so much fun!"
Here's hoping Markle also gets to enjoy her day, especially now that another one of her best friends will be there too.
Source: Read Full Article