Sharing your favorite songs with your friends is one of the best parts of discovering new jams. For instance, once you've listened to the new Drake track on repeat all day, you'll probably realize that it's about time to share this new song with your besties. Well, Snapchat is about to make it so easy for you to let your friends keep up with all your musical tastes. Snapchat's Pandora partnership will let you share music through the app so you can turn up the volume all summer long.
In a press release shared on Thursday, June 14, Pandora announced its exciting partnership with Snap, Inc. These two companies have teamed up to make Pandora the "music streaming launch partner for Snap Kit," which is the developer platform for Snap, Inc. OK, so how will this help you share all the hits with your BFFs on Snapchat?
The capability will be released "in the coming weeks," and once it's here, you can send whatever Pandora song you like via a unique song card in Snapchat, and whoever is on the receiving end of the Snap can swipe up and listen to the song "on-demand on Pandora thanks to Pandora's Premium Access Feature."
You don't even need to connect your Snapchat and Pandora apps to take advantage of this new feature once it's released. From the looks of the video in a tweet from Pandora on Thursday, all you'll have to do to share a song is tap the arrow at the bottom of the Pandora screen of the song you like, tap the share icon at the top-left of the screen, choose "Share on Snapchat," and then send the song card in a Snap or add it to your Story.
Plus, Pandora's Premium Access Feature means that all you have to do is watch a quick 15-second ad in order to listen to the song sent in a Snap. It's seriously that easy to give a listen to all the suggested songs from your Snapchat besties.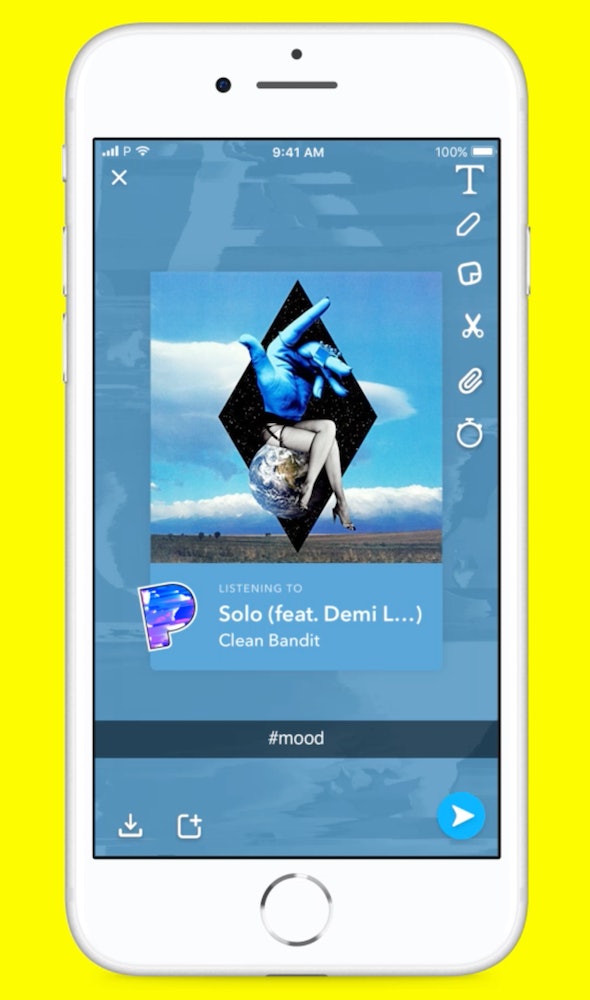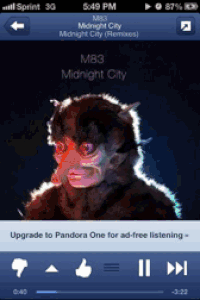 Sharing tunes on your most-used social networking apps must be high priority, because this Snapchat-Pandora mashup comes on the heels of last month's announcement from Instagram and Spotify. Back on May 1, Instagram dropped the exciting news that users can share Spotify songs, albums, and artists from the Spotify app right to their Instagram Story with a few simple taps.
Snapchat was also busy in the big-news department even before Thursday's announcement of the Pandora and Snap Kit partnership. Snapchat recently announced that the company has also teamed up with SeatGeek to let users buy concert tickets on the Snapchat app, but a definite release date for that capability has not yet been announced.
One Snapchat update that you can take advantage of right away is the ability to delete sent messages in the app. As of Monday, June 11, Snapchatters can end sent-message regret if they quickly delete the sent Snap before the recipient opens the notification.
Don't get too distracted deleting all those why-did-I-send-that Snaps, because the new Pandora song-sharing capability on Snapchat should roll out in the coming weeks. I can't tell you an exact date to circle on the calendar for all the Pandora-Snapchat fun, but it'll be music to your ears once it arrives.
Source: Read Full Article