There seemed to be a lot of people up in arms this week over The Bachelorette's Michael Turnbull's alleged attempts to rope The Bachelor's Alex Nation into posing with him for staged paparazzi shots in a date-like scenario.
Michael Turnbull with Queensland paparazzi, Nathan Richter.
Maybe it was a slow news week post-royal wedding, but you couldn't get away from the outrage surrouding Turnbull, an already two-time reality television star who once falsely claimed he played for the Socceroos and was also revealed to wear a fake Rolex, attempting to shape reality … again.
He denied the images were intended to be pap shots to Fairfax Media and around a half a dozen other media outlets, but it's well-known in the world of Instagram-famous "celebrities" and Australian paparazzi circles that Turnbull has been collaborating with Queensland photographer, Nathan Richter, since he starred on Sam Frost's season of The Bachelorette in 2015.
Only the two of them would know if Turnbull gets a cut of the photos sold, a la the deal arranged by photographer Jeff Rayner and Meghan Markle's father, Thomas.
Nation, who is the person Turnbull believes gave the screenshots of their private conversation to Woman's Day, is no stranger to starring in her own not-so-candid-shoots.
And she's not the only one.
The Goss most recently told you about David and Candice Warner's arrangement with photographer Kirk Powell and last year about Kim Kardashian West's collaboration with paparazzi agency, Splash News.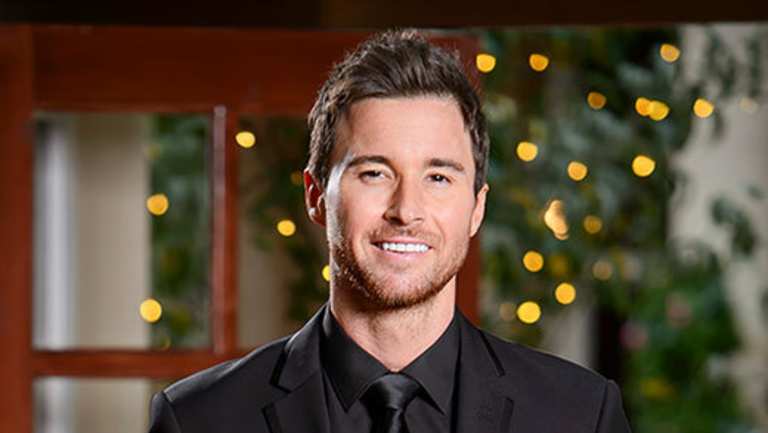 Turnbull on The Bachelorette in 2015.
While Sydney paparazzo Jayden Seyfarth exposed Married At First Sight stars Nasser Sultan and Cheryl Maitland's attempts to arrange similar shots as they desperately tried to cling on to their 15 minutes of fame.
For some, finding out a celebrity is in on paparazzi images is akin to finding out the truth about Santa, but it's how many (even celebrities with as much star-power as the Kardashians) stay relevant, promote a new project, get some positive PR and, for others on the D-list and below, earn their crust.
So can we all stop the outrage? Showbusiness is nothing but smoke and mirrors anyway.
Source: Read Full Article