Netflix announced its new shows a bit differently this month.
Normally, Netflix releases a list of all the new shows and movies debuting in a coming month and sticks to that schedule. Occasionally, there's an exception, like the surprise release of "The Cloverfield Paradox" in February. But these additions are rare.
This month, the company has already unexpectedly announced four shows. As we're only halfway through May, there's there's certainly a chance that there are more to come.
The surprises have included the return of a few beloved shows, as well as an entirely new project.
It remains unclear why Netflix decided to do this, though the company just announced its goal to have 1,000 original shows and movies by the end of 2018. So perhaps, given that strategy, the company realized it needed to start releasing even more shows per week than initially planned.
Or maybe someone at the top just felt like trying something new. Netflix has so much power and money, the company can certainly take risks in tinkering with release rollouts. So what if Netflix botches a few promotional campaigns in the name of experimentation? It will apparently have hundreds more chances before the end of the year.
In any case, read more about the surprise releases below. And if you want to stay informed on what's joining Netflix on a weekly basis, make sure to subscribe to the Streamline newsletter. 

This is part of Streamline, HuffPost's weekly recommendation service for streaming shows and movies. Every Saturday, Streamline ranks the best shows to watch online, including a specific focus on Netflix. 
"Arrested Development"
First half of Season 5 | Arrives on May 29 
Premise: The Bluth family tries to rebuild their company after getting control back from family friend and rival Lucille Austero. The family gets this chance because Austero has mysteriously gone missing. 
For some reason, the Bluths then decide to give themselves an award for "Family of the Year." As you can expect from this dysfunctional group, the family can barely even accomplish that. But the preparation becomes a sort of practice run for helping Lindsay Bluth run for Congress.
Was it a good surprise? "Arrested Development" is certainly in the pantheon for greatest shows of all time, so having new episodes is definitely exciting.
That said, the excitement is different than when Netflix released Season 4 in 2013, the first time "Arrested Development" came back. Although I loved that season, many fans of the show were let down by those new episodes and might now be weary of this fifth season.
On top of this, allegations continue to emerge about "AD" star Jeffrey Tambor's inappropriate behavior on the set of his former show, "Transparent." Just about everyone I've talked to about the new episodes have asked if Tambor is still in them and have asked if it's weird. Yes he is very much in this. And especially given the character's storyline for the first few episodes, it's definitely weird.
Here's the trailer:
"13 Reasons Why"
Season 2 | Arrives on May 18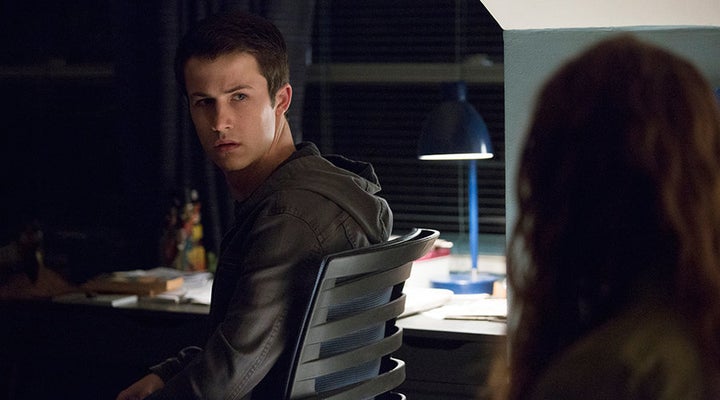 Premise: The teens of Liberty High have to solve another puzzle, as someone is trying to cover up details about the death of their friend Hannah. Scary (but very quirky!) Polaroids are involved.
Of course, this new season deals with the fallout from Hannah's suicide. Characters have to figure out how to heal and move on with their lives while simultaneously getting thrown back into the wacky madness of someone trying to mess with them using outdated technology (the first season involved cassette tapes).
Was it a good surprise? This is definitely one of Netflix's most popular shows, so fans seem excited. The trailer has already racked up over 7 million views.
The first season earned a ton of criticism for essentially glorifying a teen's suicide, which led to high schools across the country warning parents about the show (which schools continue to do). Ultimately, all the controversy likely made the show even more popular.
To me, a non-teen, this was not a good surprise. Even ignoring the glamorization of death by suicide, the show is melodramatic and poorly written. Just look at the new trailer and try not to roll your eyes for basically the entire thing.
Here's the trailer: 
"Safe"
Season 1 | Arrived on May 10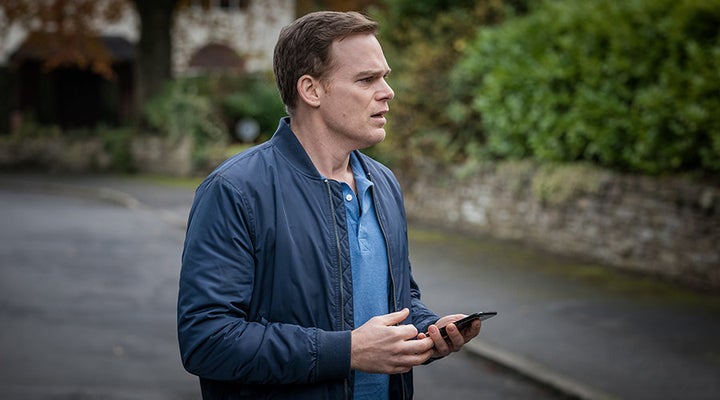 Premise: A mother dies and her family has to reckon with the unexpected loss. Then a daughter in the family disappears and it's unclear who's at fault. Did she run away, or did someone kidnap her?
Fingers start pointing every which way. The family must figure out who is to blame in their gated community, a place that theoretically was supposed to be … safe.
The other daughter in the family is also incredibly upset with her father, as she witnessed something relating to her mother's death that the father is trying to keep secret. No suspects can be ruled out.
Was it a good surprise? This was the only entirely new show that Netflix surprise-announced, so it seemed randomly sprung on viewers. But Michael C. Hall is a big television star thanks to his starring role on "Dexter." A new show starring Hall is exciting in and of itself.
The show, a pulpy thriller that could be a fun watch, has earned decent reviews. It's like a gruesome beach read you always see at airport bookstores, but in television form. Not the most interesting writing, but a solid whodunnit.
Here's the trailer:
"Arrested Development: Fateful Consequences"
Season 4 Remix | Arrived on May 4
Premise: Many fans didn't like Season 4 of "Arrested Development" very much. So creator Mitch Hurwitz re-edited the whole thing to try and make it better. Instead of having standalone episodes for each character, Hurwitz edited the storyline to bounce between characters like the original seasons. (You can read his reasoning behind the change in the tweet above.)
On Netflix, this re-edit replaced the original Season 4, instead of being listed as an additional season. If you want to watch the originals, you have to click over to the extras/trailers section of the "Arrested Development" page. The original season was basically thrown away for these new episodes.
Was it a good surprise? I think so.
Although the original Season 4 made me very happy, I think I "appreciated" those episodes more than I actually laughed at the jokes. This re-edit makes the jokes more laugh-out-loud funny, with callbacks really shining instead of being subtle parts of extended (and often convoluted) narratives. 
The re-edits do mean there's a much stranger use of Ron Howard's narration. Sometimes, the first half of an episode feels like the narration is just recapping moments you saw only an episode ago. This is (unfortunately) needed, since so much story was originally packed into the original season of hourlong episodes. It's now even more confusing to know what's going on with these half-hour edits. The constant narration and recapping definitely kills some energy.
Still, if you were disappointed by the original Season 4, I'd highly recommend giving the first few episodes of this new edit a shot.
Here's the trailer for the original Season 4 release:
Source: Read Full Article