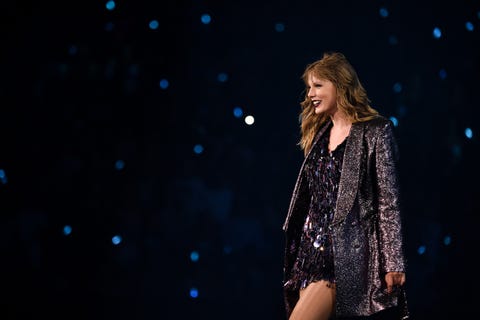 Taylor Swift took a moment to honor the late Aretha Franklin during her concert last night. Midway through her Reputation tour performance in Detroit, which was Franklin's hometown, Swift paused to pay tribute to the legendary singer, who died earlier this month at the age of 76.
"Last week we lost an irreplaceable force," Swift said, in a video shared by WXYZ Detroit reporter Brad Galli. "Aretha Franklin did so much for music, she did so much for women's rights, she did so much for civil rights. She was one of those people where no matter what you said, no matter what glowing positive thing you said about her, it would be an understatement."
"Words could never, ever describe how many things she did in her lifetime that made our world a better place," she continued. "And this is her home." Swift then led the crowd in a moment of silence, dimming the lights onstage and asking the audience to reflects on Franklin's legacy. After almost a full minute of silence, she added: "We love you, Aretha."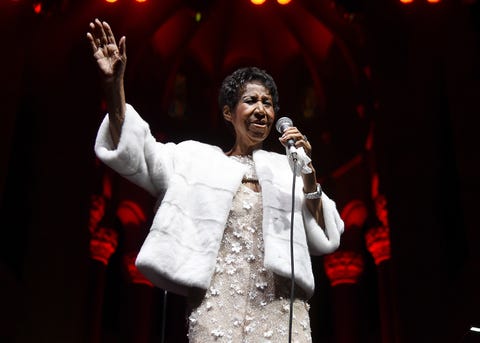 Yesterday marked the beginning of a week of services honoring Franklin, leading up to her funeral on Friday at the Greater Grace Temple in Detroit. Per The Detroit Free Press, hundreds of fans appeared to pay their respects at the Charles H. Wright Museum of African American History yesterday, many of them waiting on the sidewalk overnight. Friday's funeral will feature a star-studded list of performances including Stevie Wonder, Faith Hill, Jennifer Hudson, Chaka Kan, Ariana Grande and Shirley Caesar.
Source: Read Full Article