If you haven't seen Crazy Rich Asians yet, I'm really not quite sure what you're waiting for. If you one of the many people who have, you're probably obsessed with the songs from what is arguably the romantic comedy of the year. The groundbreaking movie is adorably enjoyable as it is, but its eclectic musical mix — featuring some fantastic Chinese-language covers of classic pop hits — only elevates the experience. If you're looking for a feel-good playlist to close out summer, the Crazy Rich Asians soundtrack is here for your listening pleasure.
"With Crazy Rich Asians, I met with Jon [Chu, the film's director] and the producers early on, and we started exchanging some playlists," Gabe Hilfer, the film's music supervisor revealed to Mother Jones about the process of curating the movie's overwhelmingly moving soundtrack. "I started diving into the music, and figuring out how we could get the songs that fell in line with his vision. I wasn't super familiar with vintage Chinese music — though I am now — so it was a great opportunity to figure out some of the dynamics of it — and why a certain song felt good or right [for a scene], and I really kind of fell in love with it."
After a deep dive discovery of untapped talent that involved YouTube and even some licensing hurdles, Chu's vision was more than realized. Now audiences can thank the film for having new fave versions of beloved songs like "Material Girl," "Can't Help Falling in Love," and "Money (That's What I Want)."
Jon Chu has additionally discussed how important setting the right cinematic tone through song was. He told Quartz:
But procuring the rights to certain tracks that fell in line with Chu's creative ambitions didn't happen so easily. The filmmaker has been open about the struggle to use Coldplay's 2000 single "Yellow" for a pivotal moment in the movie. Warner Bros. expressed issue with the title word being a potential connotation of a derogatory slur, but Jon Chu's goal was to take ownership of the term that had previously negative associations in his life. In an effort to get Coldplay's permission to use the poignant track, he even penned a heartfelt letter to the band outlining its cultural signficance. After getting their OK, the movie ended up using relatively unknown USC pre-med student Katherine Ho's hauntingly beautiful Mandarin rendition of the familiar tune.
"It keeps people on their toes to remember, yes, this is a familiar love story, but at the same time, this is a unique take on it in a setting that most people aren't familiar with," Hilfer explained of the transcending power of using Chinese covers of well-known songs like Madonna's "Material Girl."
The Crazy Rich Asians soundtrack is currently available on sites like Amazon and is also streaming on Spotify.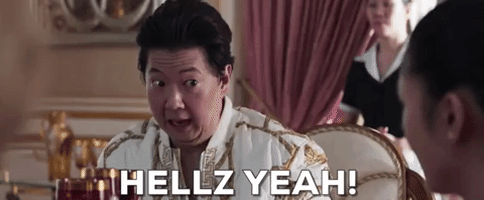 Source: Read Full Article