It only makes sense that Kris Jenner's reality television show would be called "Keeping Up With The Kardashians," seeing how things are always changing or on the move for her family. But before her daughters Kim Kardashian, Kourtney Kardashian, Khloé Kardashian, Kylie Jenner, and Kendall Jenner all became household names, it was Kris who was hard to keep up with. That's because Kris herself used to have quite the history when it comes to her past relationships.
Before her marriages to Robert Kardashian and Caitlyn Jenner, Kris had a few steamy flings that would even make her daughter Kourtney and her boyfriend Travis Barker blush. According to her 2011 book "Kris Jenner… and all things Kardashian," she admitted to dating, and even being engaged to, a professional golfer. She met him during the many weekends that she spent at Rancho La Costa near her hometown of San Diego with her mother, Mary Jo Shannon. However, she never gave his real name in the book and called him "Anthony" instead, per Entertainment Weekly.
So, who is this professional golfer and why is Kris so shy to talk about him when she often reveals so many intimate details in front of the cameras? Well, it might have something to do with the way they met and the way they broke up. Keep reading below to find out!
Inside Kris Jenner's fondness for golf and one particular golfer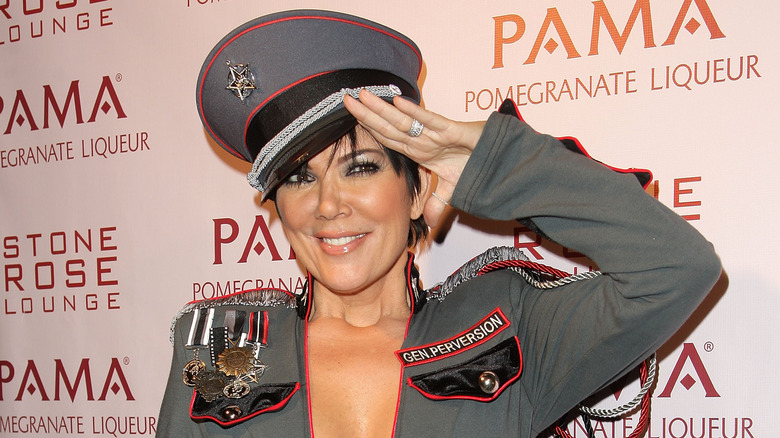 Kris Jenner reportedly romanced a pro golfer at the tender age of 17. The golfer she hooked up with, Mexican pro Cesar Sanudo, was 29 when they first met. And while their relationship most likely turned a lot of heads and raised plenty of eyebrows at the time, it was Sanudo who eventually became "sus" about his teenage girlfriend. Before then though, Kris lived the dream when she traveled with him all around the world for his golf tournaments. She was always by his side except for the one time she was caught next to someone else.
According to Jerry Oppenheimer's book "Kardashians: An American Drama," Sanudo suspected that Kris had been cheating on him and it turns out that he wasn't off the mark at all. Kris even claimed in her 2011 memoir that when she was caught by Sanudo, she and her new lover were "messing around and heading in the direction of some major hanky panky." Things got so bad that, according to Oppenheimer's book, upon seeing Kris with another man in his bed, Sanudo said, "I could have killed the motherf***er."
To find out who he was walking about, keep reading below.
Kris Jenner's very sketchy history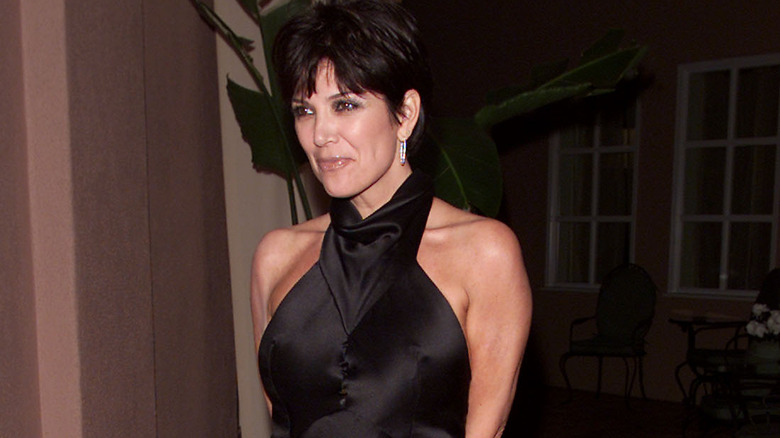 Kris Jenner might have been in love with a pro golfer, but it was a Kardashian that stole her heart. The Kardashian matriarch was reportedly caught in bed with her future husband Robert Kardashian while she was still engaged with Cesar Sanudo. Talk about a messy love triangle.
The betrayal was also something that Sanudo couldn't get over. Sanudo's daughter Amber Carillo says that this wasn't the first time that Kris had lied to her father as she apparently wasn't very honest about her age when they first hooked up, too. "He told me she told him she was twenty-one, but she was only seventeen, or just about ready to turn eighteen," Carillo said, according to the Daily Mail. "He said she fabricated things and didn't really talk about where she came from, about who her real father was, details like that."
And critics say "Keeping Up With the Kardashians" is scripted? Judging by Kris' quite scandalous past, we don't believe it either. Sadly, Sanudo passed away in 2011. With that said, it seems like golf is still close to Kris' heart, as she gifted her family golfing lessons during their Easter break in Palm Springs in April of 2021, according to Us Weekly. Now, whether or not she's learned anything about the game since her engagement to Sanudo, no one knows.
Source: Read Full Article