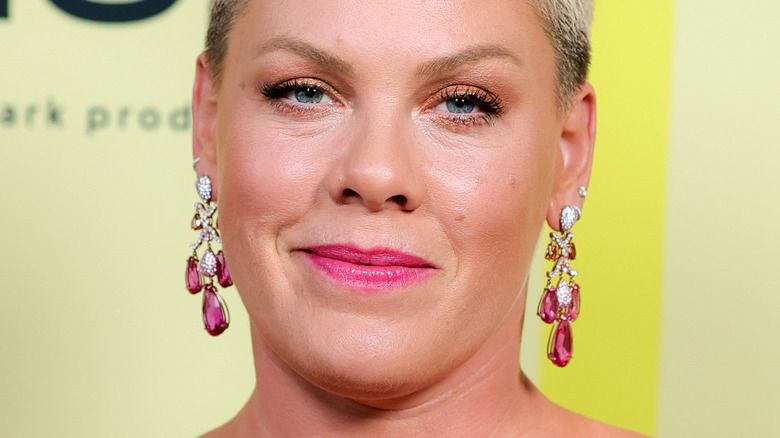 Rich Fury/Getty Images
By Ashley Moor/Aug. 27, 2021 2:39 pm EDT
In an Instagram post on August 27, Pink paid tribute to her father, Jim Moore, who died on August 26 from prostate cancer. The singer captioned the Instagram post, which contained photos of herself and her father, "Til forever." The public first became aware of Moore's prostate cancer after Pink confirmed that he had just finished his second treatment in July of 2020. "This is my dear Dad this morning headed in for surgery. He just finished his second round of chemo for prostate cancer, fell off a ladder and fractured his back, lost function in his legs until my battered and bruised husband shared his brilliant doctor…," Pink wrote in her Instagram post.
In the past, Pink has not been shy about divulging the details of the troubled relationship she shares with her mother, Judith "Judy" Moore. During an interview with The Project in May, Pink spoke candidly about her ever-evolving relationship with Moore, revealed that her mother was an emergency room nurse who spent most of her time working, leaving Pink to raise herself. Though they experienced a strained relationship in her teenage years, Pink spoke about the healing of their bond in her documentary, "All I Know So Far," via the Daily Mail. "It's been a lifetime of exploring what it means to be responsible for each other. Accountable to each other. Not perfect, ever. Just curious, and forgiving," Pink said in the documentary.
Contrarily, Pink's relationship with her father was strong up until his death.
Pink and her father shared a close, loving relationship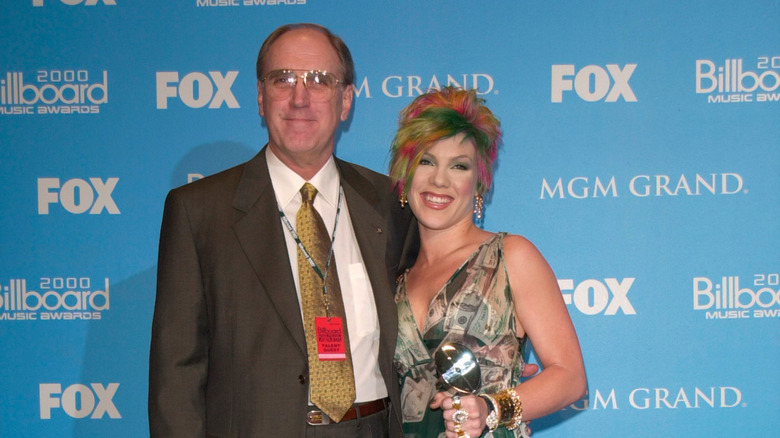 Just one day before his death, Pink posted a photo of herself and her father, Jim Moore, performing "I Have Seen the Rain" in New York City in April 2006 on Instagram. According to Page Six, Moore first wrote the song decades ago while he was serving in Vietnam. 
And in a Father's Day 2018 tribute on Instagram, Pink detailed a time in which her father came to support her after temporarily calling it quits with her husband, Carey Hart, in 2008. Alongside a photo of herself and her father from that day in 2008, Pink reflected on the affection and admiration that she had for her father. "He has been my person all of my life. He has fought monsters in my closet, and monsters that posed as principals in school buildings, you name it. He has taken on the world for and with me, no questions asked. He made me feel important. He made me think I was worth loving," Pink wrote.
Then, in 2019, Pink lamented about missing her father and feeling regret about moving far from home at a young age in an Instagram post. "When I got grown, I moved as far away from my family as I could while still being in the same country. And now, I wish I lived next door … I don't believe in regrets, but I do believe in growth and change. And I miss my dad," Pink wrote.
Source: Read Full Article