There are a few people who have shaped our vision of what it means to be a great journalist. Brian Williams, Ann Curry, and Katie Couric to name a few. And, of course, there's Richard Engel, a correspondent who has covered nearly every major event happening in the Middle East for multiple decades. As of 2021, he's been camped out in Kabul, covering the ongoing chaos in the wake of the US departure.
Over the years, Engel faced gunfire, seen war, been kidnapped, and witnessed the very worst of humanity, yet he remains dedicated to his job. "I admire Richard because he's passionate about the story, and he cares," a colleague told The Washington Post in 2006. "When he was a freelancer with no real support, he wasn't afraid to stay on his own in Baghdad for 'shock and awe.' He's also a really decent guy."
There's so much more to Engel than his CV, though. So, without further ado, here's everything you need to know about NBC's chief foreign correspondent.
School wasn't always easy for Richard Engel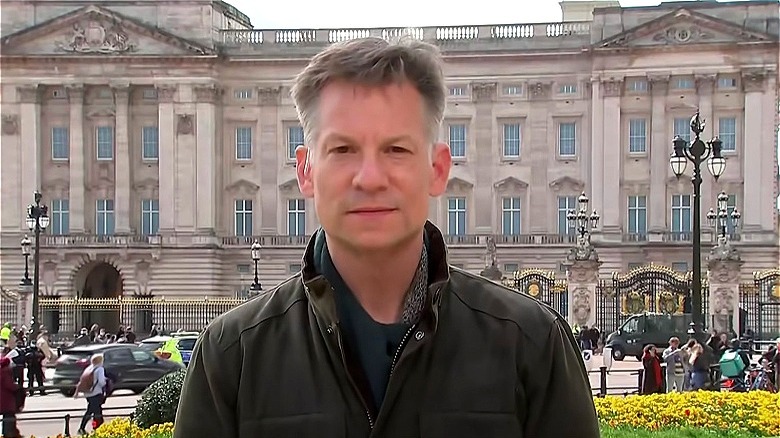 It might surprise you to learn that even though Richard Engel is a celebrated international journalist with a degree from Stanford University, school wasn't necessarily easy for him. As a child, Engel struggled with dyslexia, a learning disability that makes it difficult to read. "I would answer test questions and then the answers on the paper wouldn't make any sense," he said at a Speak Up for Children event (via The Yale Center for Dyslexia & Creativity). "I could add five plus five and get Nebraska."
Per Child Mind Institute, Engel's parents stepped in and set him up with tutors, but things didn't click. "The more I was coddled and made to feel like a person with a defect, the more angry I'd feel," he said at Child Mind Institute's "Evening With Richard Engel" event. However, after attending a "wilderness survival program," things began to fall into place for him. "Confidence is everything," he explained to the audience. "Once you start having success, you build on success." Engel was able to channel that confidence into a strong academic career which eventually gave way to an even more impressive professional one.
After college, Richard Engel moved to Cairo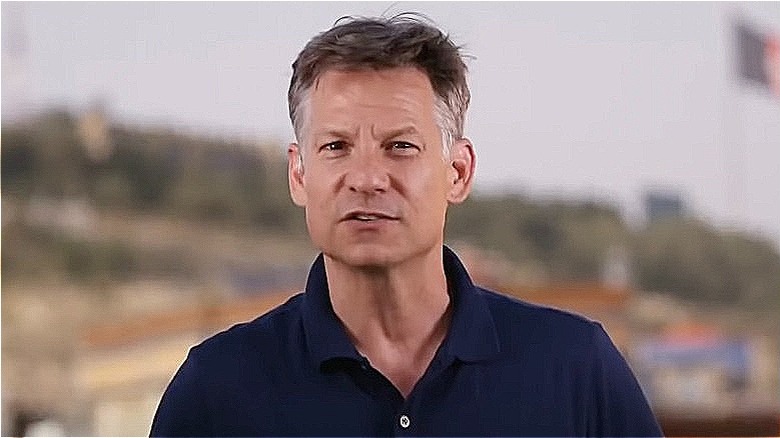 Richard Engel graduated from Stanford in 1996, and though he would go on to become a renowned journalist, he did not obtain a journalism degree at the Bay Area university. Rather, Engel earned his BA in international relations. And after he got that diploma? He got right to globetrotting. As he said in The Washington Post, he believed "the Middle East would be the story of my generation," so he headed that way. He told the outlet that he up and moved to Cairo where he freelanced as a writer and reporter. 
When he was invited to speak at his alma mater's commencement in 2015, he reminisced about his post-college timeline in a statement. "I had a plan, but doubts as well," he admitted. "A few weeks later, I decided to take a chance. I moved to the Middle East with a couple of suitcases, learned Arabic, began a career in journalism and never looked back." 
The time spent in Cairo would pay off in more ways than one. Years later, Engel returned to the city where he got his start to cover the Arab Spring, per Slate.
Richard Engel wasn't surprised by what happened in Afghanistan in 2021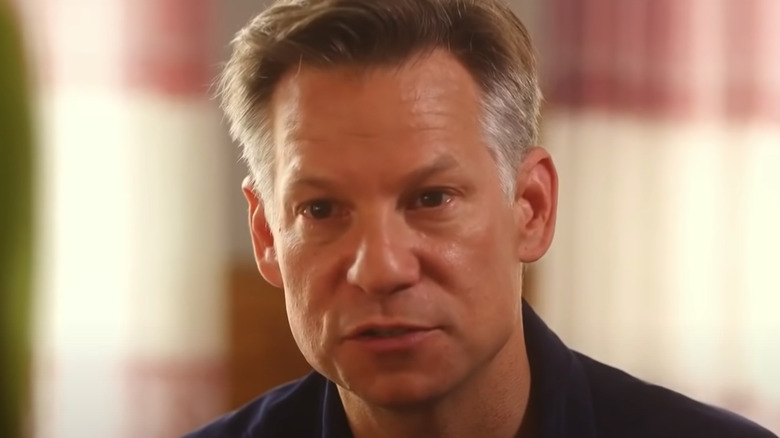 Richard Engel has seen it all. In his long and impressive career, he's covered civil unrest and war everywhere from Egypt to Syria to Iraq. He was also one of the first on the ground in August 2021 when President Biden made the decision to officially pull the rest of the US troops out of Afghanistan. "Already we've seen some gunmen who look like Taliban on the streets," he said on "Today" (via Vanity Fair), "and all of the government checkpoints, all the police, all the soldiers — they're gone."
The rest of the world seemed stunned at just how quickly things deteriorated in Kabul, but Engel wasn't. When MSNBC's Ali Velshi asked if he was caught off guard by the speed with which the Taliban took over, Engel replied, "I'm not shocked at all." He further implied that years in the field had given him a sixth sense about these things. "I thought Kabul was going to fall right around now," Engel shared. "That was just a gut instinct, and I think lots of people that I spoke to believed that." He also noted that the Taliban had been steadily taking over rural parts of Iraq for months. "These things snowball," he said. 
The awards have rolled in for Richard Engel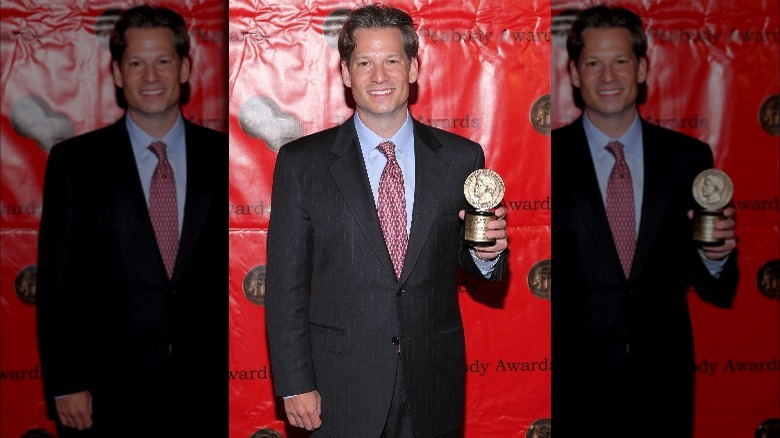 Richard Engel's work might be hard, but putting himself at risk has earned him serious kudos from his colleagues. "In an era of instant media criticism, [Engel] calls balls and strikes in the middle of a war zone," Brian Williams told the Washington Post in 2006. "He is completely unbothered by any Web site that may have problems with his reporting while he's over in Iraq dodging bullets. . . . He is the most agenda-less person I've met in our business, I think, in the past 20 years." It's not just respect from co-workers that Engel can boast about either.
Over the years, he's also racked up quite a few accolades. Most notably in 2020, he received a coveted Peabody Award for his work on "American Betrayal," a special that covered US foreign policy in Syria. "American Betrayal masterfully attends to both the big picture and to the humans trapped in it," a press release for the award ceremony read, per The Hill. "For offering a nuanced historical primer, and for interrogating policy as much as featuring the human costs of rash policy, American Betrayal receives a Peabody Award." The Peabody is just one trophy among many on his mantle though: Engel has also earned eight Emmys and an Edward R. Murrow Award.
Richard Engel was kidnapped on the job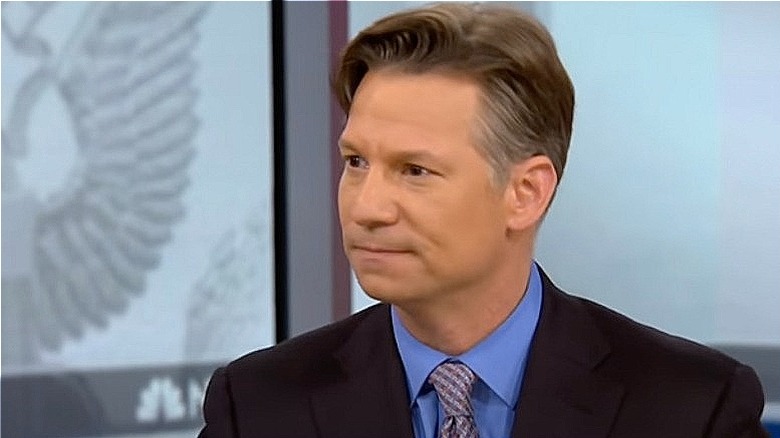 If you know one thing about Richard Engel, it's likely the story of how he was kidnapped while on assignment in Syria. In 2012, Engel and five members of his crew were captured by armed gunmen and detained for nearly a week.
As Engel recounted in a piece for NBC News, they were bound and gagged by the assailants and "spent five days expecting to be killed." Engel said he and his team were moved to various locations, though he couldn't say where because they remained blindfolded. On the fifth day, the hostages were taken to a rebel checkpoint, where Engel "heard gunshots and what sounded like the thud of a falling body." At that checkpoint, he wrote, "The rebels told us they had killed our kidnappers and we were free."
Hours after his release Engel appeared on "Today" to deliver the news and talk about the horrifying situation he'd only just escaped. "It is good to be here," he said (via The Washington Post). "I'm very happy that we're able to do this live shot this morning." If that's not commitment, we don't know what is.
Richard Engel's account of his time in Syria was called into question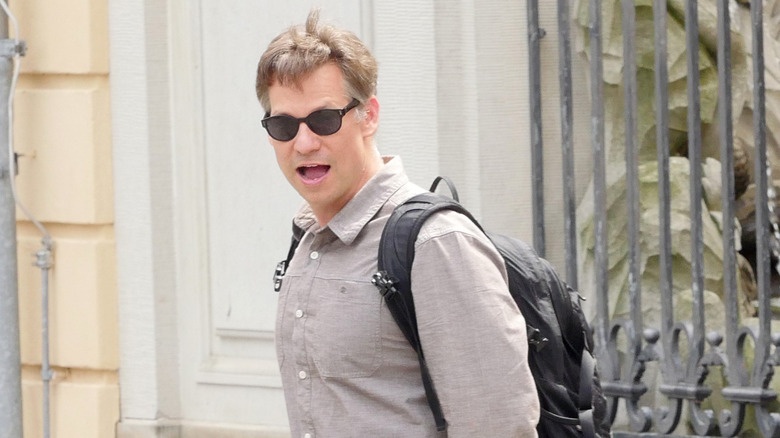 The kidnapping story did not end there. A year after Richard Engel and his team were abducted in Syria, The New York Times published an article that brought much of his account of the events into question. As Engel wrote for NBC News, he originally believed that the kidnappers were Shia rebels because the group "spoke in a particular accent, playing Shiite chants on their cellphones, smoking cigarettes, even serving us coffee in cups decorated with Shiite symbols." However, the Times revealed that they were in fact more likely to be Sunni rebels than Shia. Even more surprising was the revelation that credible sources told the outlet that the gunfight the captives overheard was very likely staged.
"Several rebels and others with detailed knowledge of the episode said that the safe release of NBC's team was staged after consultation with rebel leaders when it became clear that holding them might imperil the rebel efforts to court Western support," wrote the Times. In Engel's defense, he was blindfolded.
After the Times report, Engel addressed the new information in the aforementioned NBC News essay. He concluded after a more thorough investigation that the group that kidnapped him was Sunni and not Shia, and that the group that set them free "also had ties to the kidnappers."
Barack Obama was frequently criticized by Richard Engel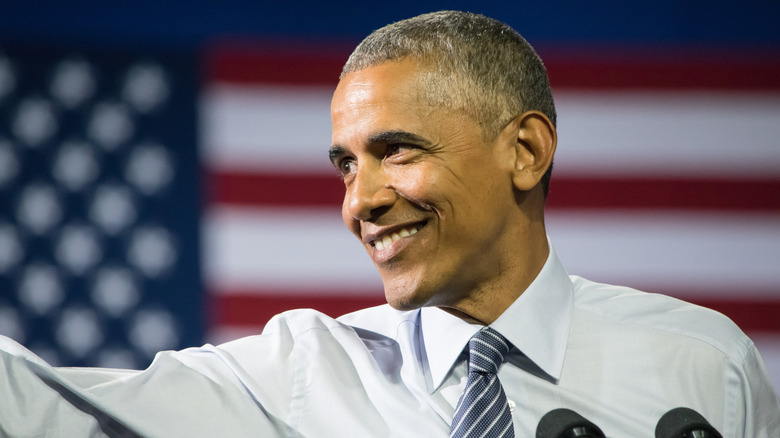 Richard Engel has never been shy about sharing his well-honed opinions about the US policy in the Middle East, and he openly criticized President Barack Obama's strategies and approach. Following Obama's January 2015 State of the Union that addressed terrorism and foreign policy, Engel pulled no punches, telling Brian Williams, "It sounded like the president was outlining a world that he wishes we were all living in, which is very different from the world you just described." 
And when Engel appeared on MSNBC later that same year to discuss Obama's plan for the United States and Iran (via The Wrap), he stated, "We're fighting both with and against Iran in Syria, and fighting with Iran in Iraq." He went on to call it "an incredibly convoluted dynamic," noting that "the US is negotiating on one hand to come up with some sort of comprehensive deal with Iran, which would see Iran put some breaks on its nuclear program in exchange for lifting the sanctions." As for who was at fault, Engel wasn't shy at pointing the finger of blame directly at Obama, calling the strategy "incoherent."
After Obama's second term, Engel tweeted that while he had "high approval" at the time, "#syria war, which raged most of his presidency with inconsistent US policy, will haunt legacy overseas."
Richard Engel is a family man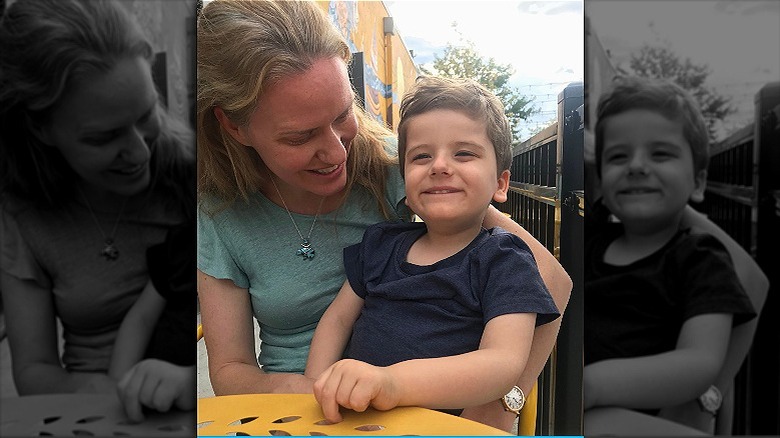 On May 29, 2015, Richard Engel shared a big piece of personal news on Twitter. "So happy," he began. "Just got married! To @MaryKForrest . My longtime love and girlfriend." According to Today, Mary Forrest worked as a producer on Martha Stewart's talk show, and that's where she happened to meet the person who would become her husband five years later. The two got hitched at City Hall, and later that year, they welcomed their first child, Henry, into the world. "couldn't be happier to welcome our baby boy," Engel wrote on Twitter on September 29, 2015. "mom and baby both well. so excited for his, and our, adventure."
When he was still a baby, Henry was diagnosed with Rett syndrome, an incurable developmental issue. As People noted, Forrest took on the role of stay-at-home mom, which includes taking part in "up to seven forms of physical therapy a week" with her son. "In a certain sense, I'm the luckier one, because I get to step away on reporting trips. And because sometimes they're dangerous, I really have to focus," Engel said in People after Henry's diagnosis. "It forces my mind on something else. For Mary this is a 24/7 commitment." 
A party of four for Richard Engel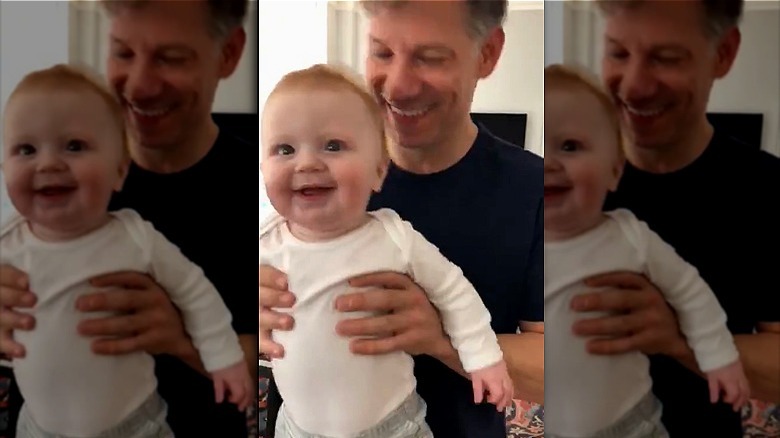 Speaking to People in 2018 about their son Henry's diagnosis, Richard Engel and Mary Forrest opened up about whether or not they would try to have another baby at any point down the line. Engel told the outlet that he "would like to do it," and Forrest shared a similar sentiment. "You want to make sure you have the energy to dedicate to a new child, but it would be a really wonderful thing for Henry," she said.
In 2019, Engel and Forrest welcomed a second son named Theodore. "He's healthy, happy (unless you unwrap his swaddle) and thirsty," Engel said in an email to his colleagues at Today shortly after Theo's birth. "We couldn't be more in love. And now Henry is a big brother, too." The following year, Engel tweeted out a sweet video of Theo taking his first steps with his big brother and parents "cheering on."
Richard Engel has become an advocate for his son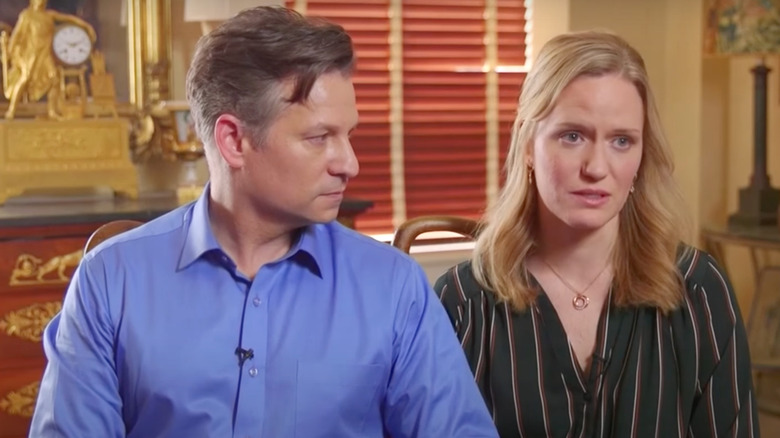 Richard Engel and Mary Forrest's eldest son, Henry, suffers from a rare genetic condition called Rett syndrome, which is a gene mutation that causes speech and learning delays. "My son is probably not going to walk, probably not going to speak, probably not going to have any mental capacity beyond the level of a 2-year-old," Engel told People in 2018.
Watching his son struggle inspired Engel to step up and advocate for Henry and other children suffering from similar disorders. He has been outspoken about the struggles for both parent and child. In March 2019, he penned an emotional essay about hearing Henry call him "Da-Da" for the first time. "To parents with typically developing children, a little Dada may not seem like a big deal," he wrote. "But for me, it was a validation, an acknowledgment that he's in there, knows me, knows that his mother and I are forces for good in his life, and above all, that he loves us."
During the COVID-19 pandemic, Engel spoke up for his son and those like him by bridging attention to the adverse effects social distancing has on developmentally delayed children. 'Henry has severe special needs, and COVID has been an absolute nightmare for him and millions of other children like him," he shared in another essay for Today. I'd add more colorful adjectives, but you get the point."
Richard Engel's speaks multiple languages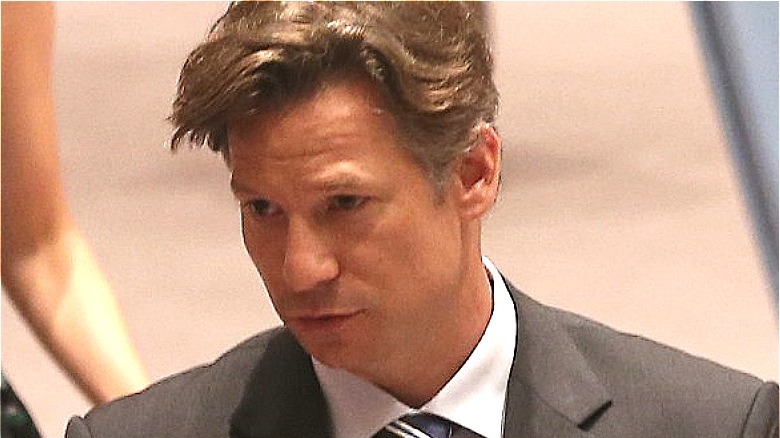 A large part of Richard Engel's job as a foreign correspondent revolves around finding and utilizing sources in foreign countries, often on tight deadlines and under dangerous conditions. Dragging a translator around can get expensive and only adds a middle man to the mix. Luckily for Engel, though, he doesn't need a translator. As NBC News noted when they brought Engel on board in 2003 (via The Washington Post), he "can comfortably transition between several of the Arabic dialects" as well as Italian and Spanish. 
Per The Yale Center for Dyslexia & Creativity, Engel picked up Italian during a high school study abroad program where he "immersed himself in both the country and an Italian romance and came back fluent in Italian." At a Speak Up for Children event (via The Yale Center for Dyslexia & Creativity), he shared how he has been able to take on new languages so quickly: "If you can stand to listen to the chaos long enough, you can start picking out the notes, and soon you have a symphony."
Richard Engel also covers news at home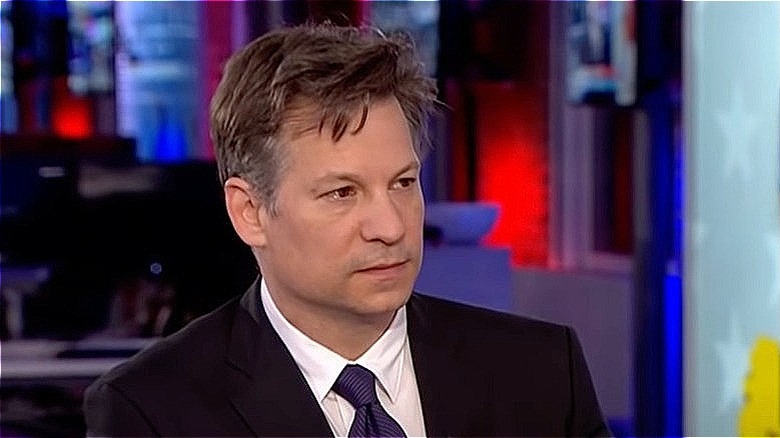 In addition to covering stories in the Middle East, Richard Engel has tackled major news at home in the US. In 2021, he received recognition for his work covering the Capitol Hill riots. Engel produced a special with NBC in which he pored over police reports and dug into the background of those implicated in the day's events.
The hard-hitting episode, which also involved speaking to traumatized Capitol Police officers, was part of Engel's series "On Assignment," and is notably the only episode in five seasons that focuses exclusively on US events, per IMDb. When speaking to MSNBC about the episode, Engel didn't downplay the amount of work that went into making it. By combing "through hours and hours, thousands of hours of CCTV footage," Engel and his team "were able to identify some pivotal moments." It was a lot of work, but Engel was able to find a little levity in all the seriousness: "They all seemed to be taking selfies."
It isn't easy doing what Richard Engel does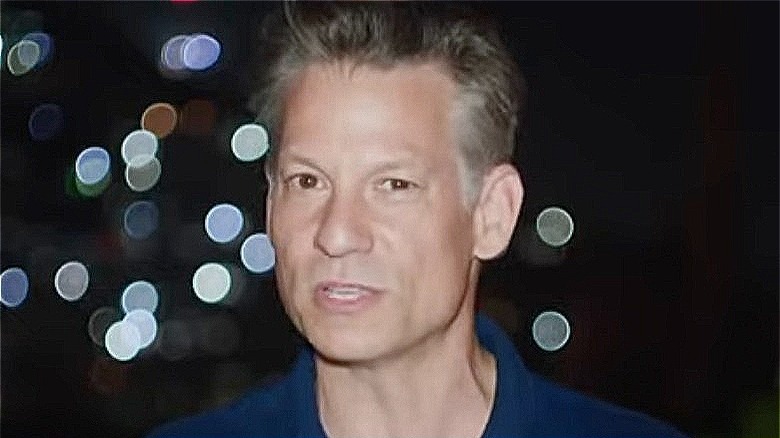 To call Richard Engel's job stressful would be an understatement. He's faced enemy fire, spent long swaths of time away from his loved ones, and criticized the president on national television. He once said in The Washington Post that he's "seen hundreds of dead bodies" in his line of work, and he told Men's Journal that he experienced PTSD after the Iraq War. "One of the feelings is 'I can't really connect to people, all these office dwellers who don't really know what's going on,'" he shared with the magazine. "A lot of young soldiers have that feeling when they come back from combat."
Per The Washington Post, Engel uses boxing and family time to not spend too much emotional energy on "images that I would rather not have in my head." His time on assignment has also irrevocably shaped his political views. "I think war should be illegal," he told the outlet, adding that after years in the field, "I'm basically a pacifist."
When NPR's Terry Gross listed the possible side effects of the "long-term activation of the stress response system," Engel insisted he is "not a thrill junkie" and doesn't crave any sort of rush. "It's not like I do this for the adrenaline," he said. "I don't drive fast cars."
What's Richard Engel's net worth?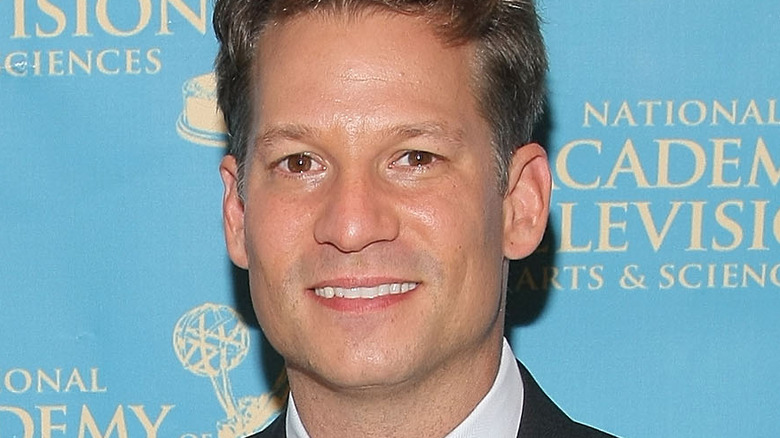 It goes without saying that Richard Engel's job can get dangerous. Aside from being kidnapped, he's also avoided gunfire: In 2021, he had to sneak away to "a safer location" while covering the Taliban's takeover of Kabul, per Vanity Fair. It stands to reason then, that not only is his insurance deductible likely very high, that he's also getting paid the big bucks by NBC to cover these dangerous stories. After all, he's the one risking his life on the frontlines for the sake of the news.
So, what does the Chief Foreign Correspondent for NBC rake in? By most estimates, the decorated journalist has a few bucks to his name. The journalist apparently has an estimated net worth of around $4 million, per Married Biography. Suffice to say, a lot has changed since he graduated college and entered the workforce with, as he said at a Stanford commencement event, "about $2,000 in my pocket." Evidently, risky living pays.
Source: Read Full Article