The cast of Keeping Up With the Kardashians has gotten used to being in the media and headlines. Fans and viewers of the E! reality television show have had an inside view of the famous celebrities' lives over the past decade. Since the show's initial launch in 2007, the cast and their love lives have come a long way. When Kylie Jenner started dated Travis Scott in 2017 her fans and media couldn't get enough. It was only 10 months later when the pair welcomed their daughter Stormi into the world. However, just a few months after that, Kylie Jenner and Scott decided to call it quits. Though the pair isn't an official couple anymore, fans and viewers of Keeping Up With the Kardashians have still had a lot to say about their relationship. See what 'konspiracies' everyone is still talking about.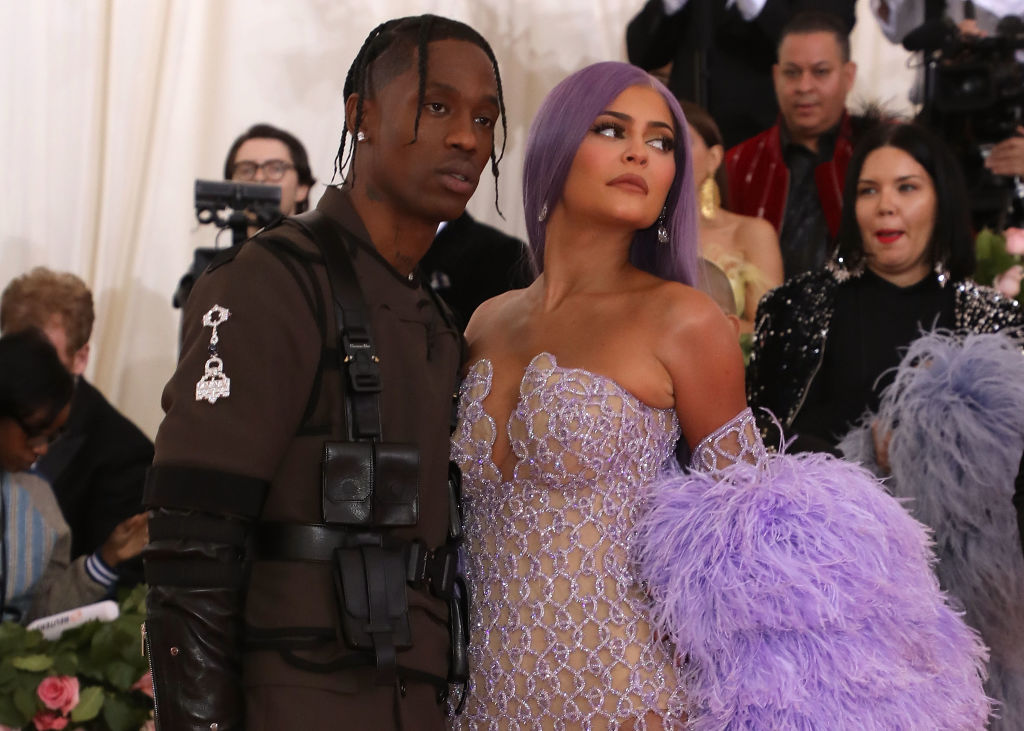 What 'Konspiracies' do fans and viewers have about the cast of Keeping Up With the Kardashians?
Leave it to Keeping Up With the Kardashians fans to explore almost every possible theory about the beloved cast. A recent Reddit thread demonstrated how many theories or 'konspiracies' are out there. A few viewers were in agreement about their thoughts on Kendall Jenner's past and future relationships. One surprising commented indicated that there were a lot of rumors going around about Kris Jenner being an abusive mother in the past.
Another viewer brought up a surprising theory involving Kylie Jenner. The comment stated, "Kylie was addicted to pain meds, and due to that she seems so off and empty, contrary to her vibrant personality as a teenager." Though there has never been any confirmation, other fans agreed and claimed that it did make sense. Unfortunately, the theories and rumors about Kylie Jenner didn't stop there.
What do some Keeping Up With the Kardashians fans believe when it comes to Kylie Jenner?
RELATED: Kardashian-Jenner Fans Don't think the Family is Actually as Rich as They Claim to Be
The Reddit thread uncovered a lot of interesting and bizarre theories. Some were more believable than others. However, Kylie Jenner seemed to be the favorite topic of conversation. Fans and viewers of Keeping Up With the Kardashians have expressed a lot of concern and speculation surrounding Kylie Jenner's relationship with Scott.
For starters, one fan pointed out how it seemed like Scott was "grooming" the famous reality television star. The comment explained, "When they broke up right around the time she first got with Travis, he said on Nicki Minaj's podcast (something like that) about how he 'made' Kylie and that she'd be nothing without him, and how he made her look the way she is so that black people would like her." The comment was concerning and upsetting for several reasons, but it added to the evidence of a bigger and deeper theory that Keeping Up With the Kardashians fans and viewers have been harboring.
What theory do some fans believe when it comes to Kylie Jenner and Travis Scott?
It all started with fans speculating about Scott's infidelity while dating Kylie Jenner. Many people believe it is likely that Scott was cheating on Jenner. This led to viewers to consider the prospect that the couple was not ever exclusive. The comment read, "I buy this. I would also buy that they were never really exclusive." Naturally, fans and viewers of the reality series couldn't stop there.
One fan even took it one step further and hinted at the possibility that the couple was never actually together, to begin with. A comment explained, "I don't even think they were an official couple tbh. I believe Kris came in after finding out Kylie was pregnant & worked something out so Kylie wouldn't be slammed in the media for being knocked up by a random guy. Both Kylie & Travis both benefited." That does sound like something that could have Kris Jenner's name written all over it. Though Kylie Jenner and Scott are currently not together, there is still a lot of ongoing speculation about the couple's history.
Source: Read Full Article