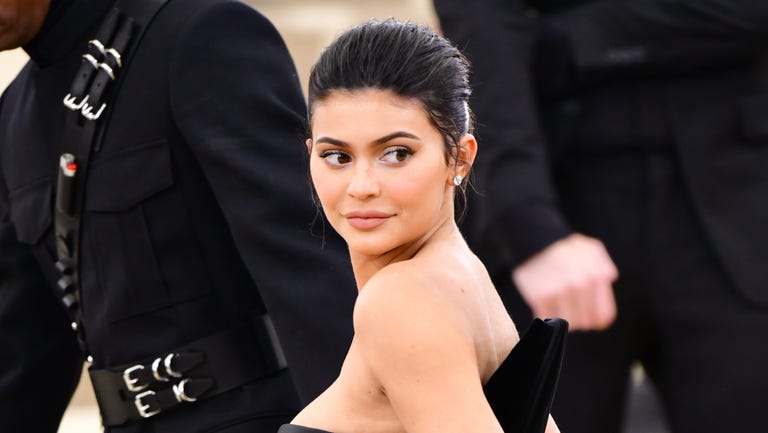 One day after a Forbes cover declared Kylie Jenner is poised to become the world's youngest ever self-made billionaire, one comedian decided to take matters into his own hands to make sure she reaches that milestone.
Forbes has valued the reality star's Kylie Cosmetics company at $800 million and Jenner, who turns 21 in August, owns 100% of it. She also has hefty earnings from TV programs and brand endorsements, making her total net worth an estimated $900 million.
As the Forbes article revealed, if her cosmetics company continue to grow at the same rate over the next year, Jenner will be the youngest ever self-made billionaire, beating Facebook creator Mark Zuckerberg, who became a billionaire at 23.
king @kyliejenner wearing the SORTA SWEET palette & Boy Bye velvet topped with Glitz gloss from the SORTA SWEET lip trio! Both launching JUNE 28th! Beautiful glam by @samvissermakeup and @tokyostylez ?
A post shared by Kylie Cosmetics (@kyliecosmetics) on
Josh Ostrovsky, a.k.a The Fat Jewish, decided to create a GoFundMe fundraiser for Jenner so that she could take her net worth from $900 million to $1 billion without having to wait a year.
"Kylie Jenner was on the cover of Forbes Magazine today for having a net worth of 900 million dollars, which is heartbreaking. I don't want to live in a world where Kylie Jenner doesn't have a billion dollars. WE MUST RAISE 100 MILLION DOLLARS TO HELP HER GET TO A BILLION, PLEASE SPREAD THE WORD, THIS IS EXTREMELY IMPORTANT. LINK IN BIO TO DONATE," he captioned his Instagram post.
As Bloomberg reports, the page gathered up $422 in donations over thirteen hours by 28 people. And while the crowdfunding effort mostly seems like a way to troll people, the Internet was not pleased. Comments left on Ostrovsky's photo include, "She was totally born into privilege!!! How does this make sense???" and "Raise money for Kylie?? Stupid ! Help families and children in need." Even Dictionary.com had a shady comment about the claim that Jenner is "self-made."
The fundraising page was briefly taken down earlier today for unknown reasons, but now it's up and running again. However, it appears there are now no donations at the time of writing. BAZAAR.com has reached out to GoFundMe for comment.
Source: Read Full Article