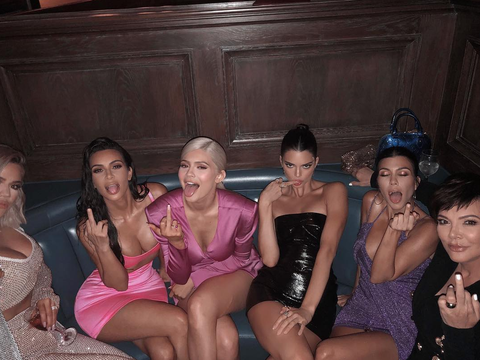 This past weekend, Kanye West surprise-dropped a song called "XTCY," in which he said he would "smash" all of his sisters-in-law. The exact quote is: "You got sick thoughts? I got more of 'em / You got a sister-in-law you would smash? I got four of 'em." Word!
Apparently, the Kar-Jenner sisters were completely unfazed by the lyric, which could be interpreted as slightly offensive and, dare I say, creepy. A source told People that Kim probably knew about it beforehand, which means it's possible (probable) that all her sisters got a warning. The source said they "might not have been bothered, anyway."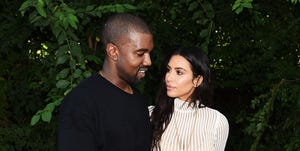 The source also told the magazine that none of the sisters have said anything about being mad about it, and at this point, none of them are ever surprised by anything Kanye says or does.
Kris, the family HBIC, was asked about it in a radio show this week and said she didn't know about the song ahead of time. "I have earmuffs on right now. I did not know. I just walk around with my hands over my ears. Earmuffs, earmuffs!" she said.
She couldn't confirm that Kim knew about it ahead of time, but assumed she did. "I don't know exactly what their conversations are but of course he probably runs that by her. I would imagine," she said.
Still weird, TBH!
Follow Emma on Instagram.
Source: Read Full Article