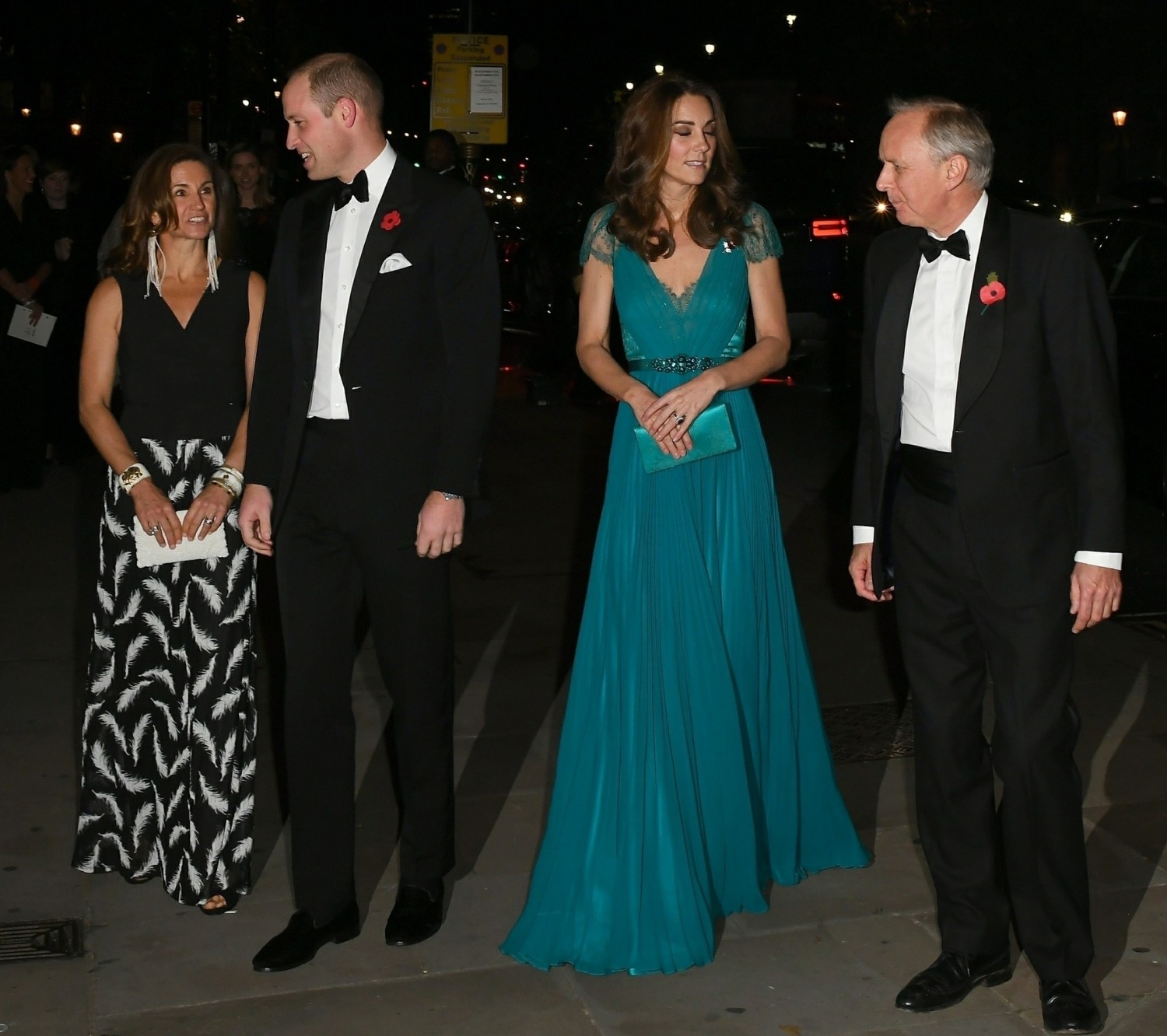 Prince William has long been the royal patron of the Tusk Trust for many years. Some people believe that his work with Tusk Trust connects him to Jecca Craig, which may be why William tends to go solo to Tusk Trust events most of the time. But not last night! Last night, William's wife joined him at the Tusk Conservation Awards at Banqueting House in London. We did know about this beforehand – Kensington Palace announced both William and Kate's scheduled presence at this event days ago.
Kate decided to be "thrifty" and recycle a Jenny Packham gown which she's had in her closet since 2012. That was when she first wore this teal Packham, to an event ahead of the London Olympics. I actually went back and looked to see what I wrote about the Packham dress back in 2012, and I realized that even back then, I knew Kate had a thing about buttons and lace. I think that's what always bugged me about this dress – it's a beautiful color, beautiful skirt, beautiful cut, all of that. But the combination of the delicate, doily-like lace and the itty-bitty buttons down the back just looks so grandmotherly. Or, like what a grandma would pick out for her young granddaughter. And of course the Daily Mail is running with the "Thrifty Kate" narrative. Clever Buttons.
In that 2012 appearance, Kate wore her hair up in a lovely – if slightly too-mature – upswept bun. This time, she decided to style her hair down. While I hate when she wears her hair down for black-tie evening events, I have to say that I actually really like the hair length she's got these days. It's not too long, not too short. She's not teasing it up or popping on cheap wiglets. I swear she's done some lighter highlights too. All in all… she looks fine.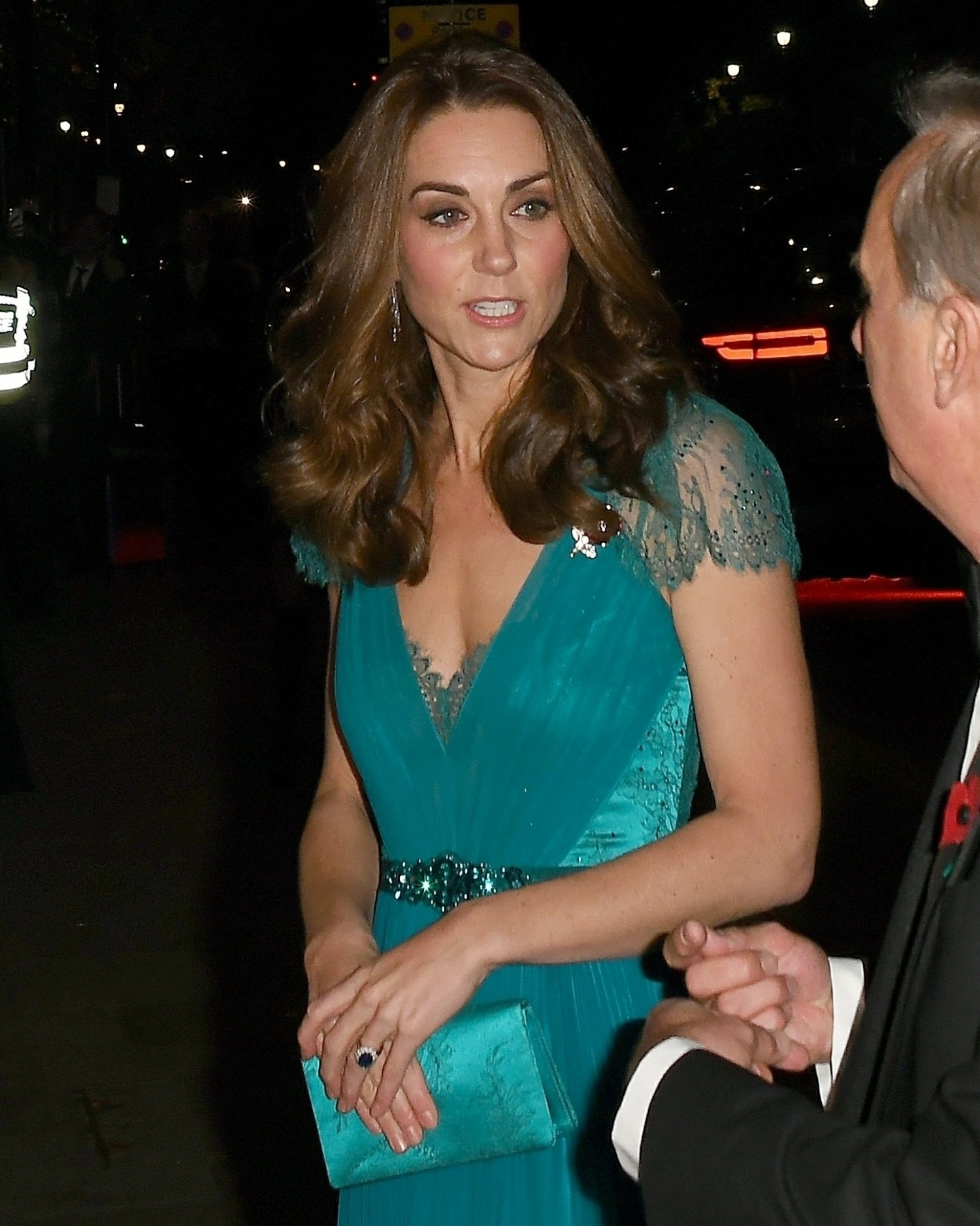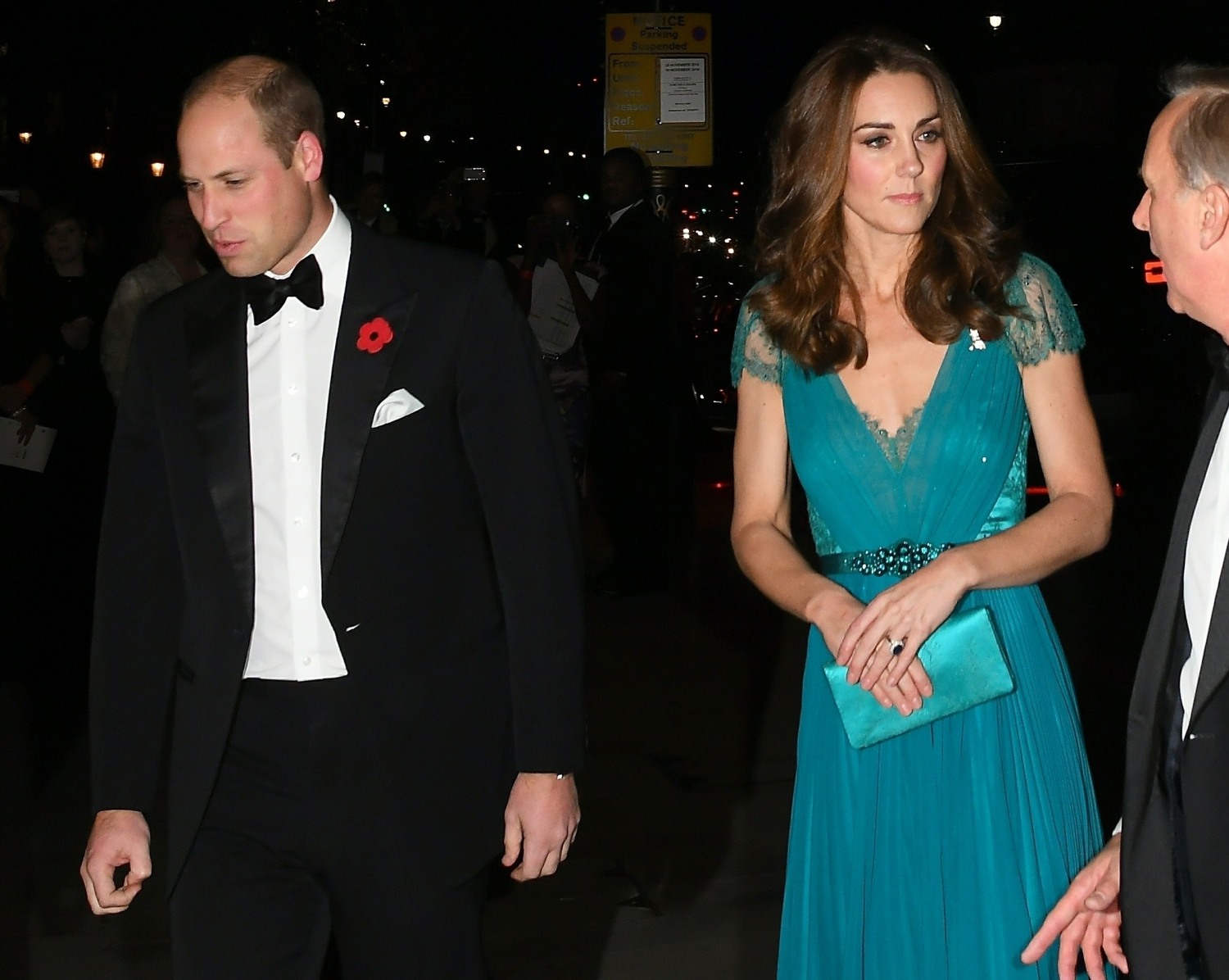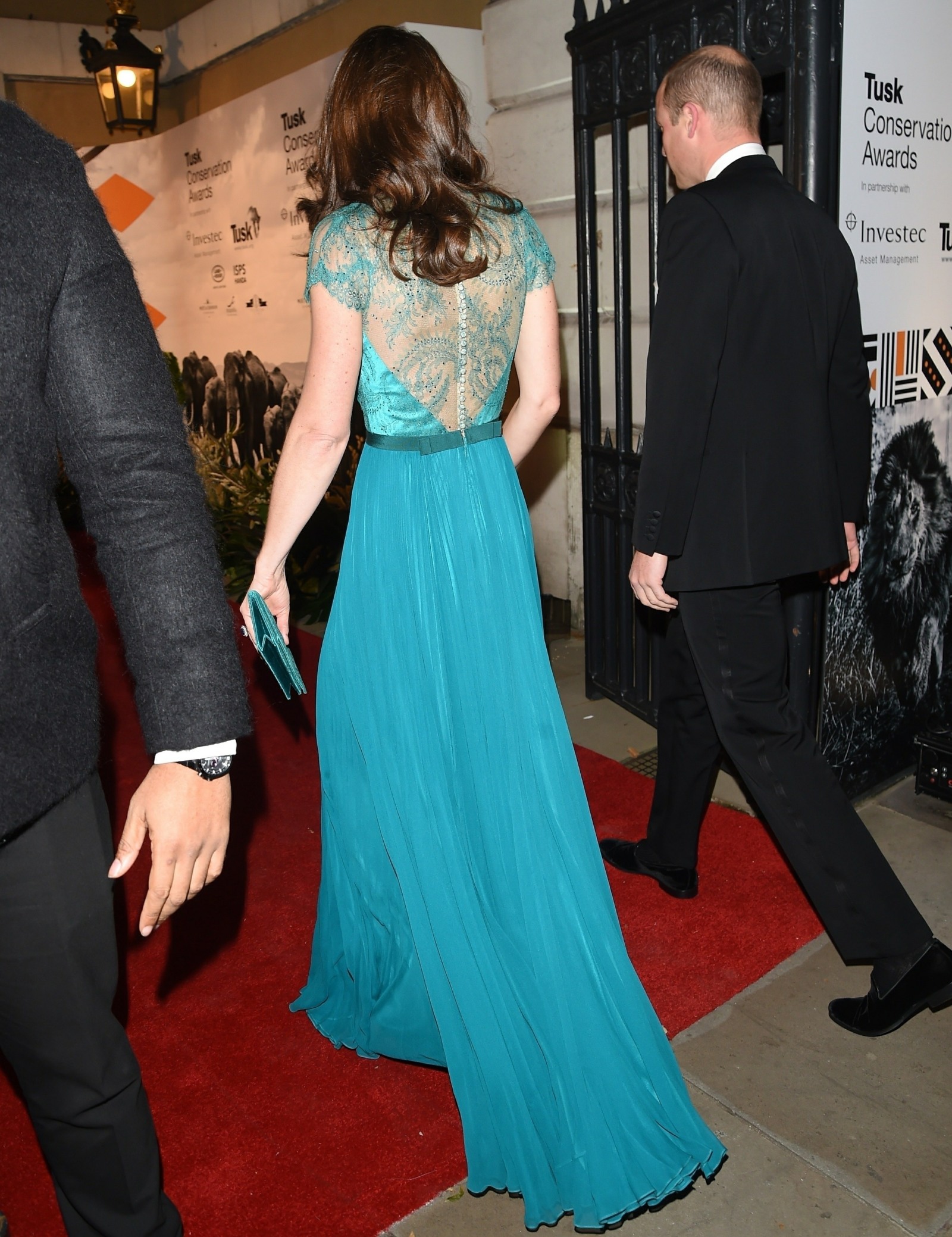 Photos courtesy of Backgrid.





Source: Read Full Article